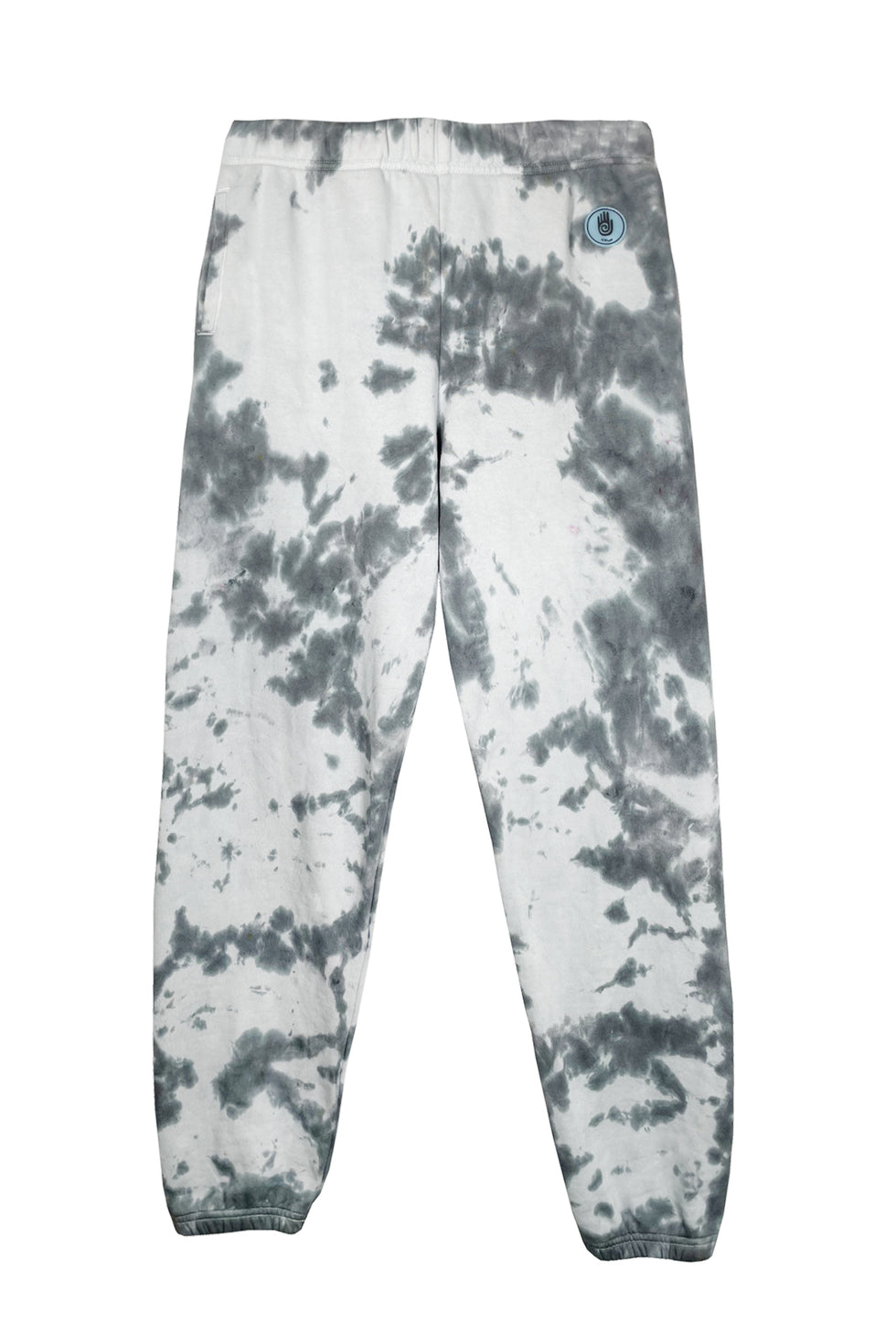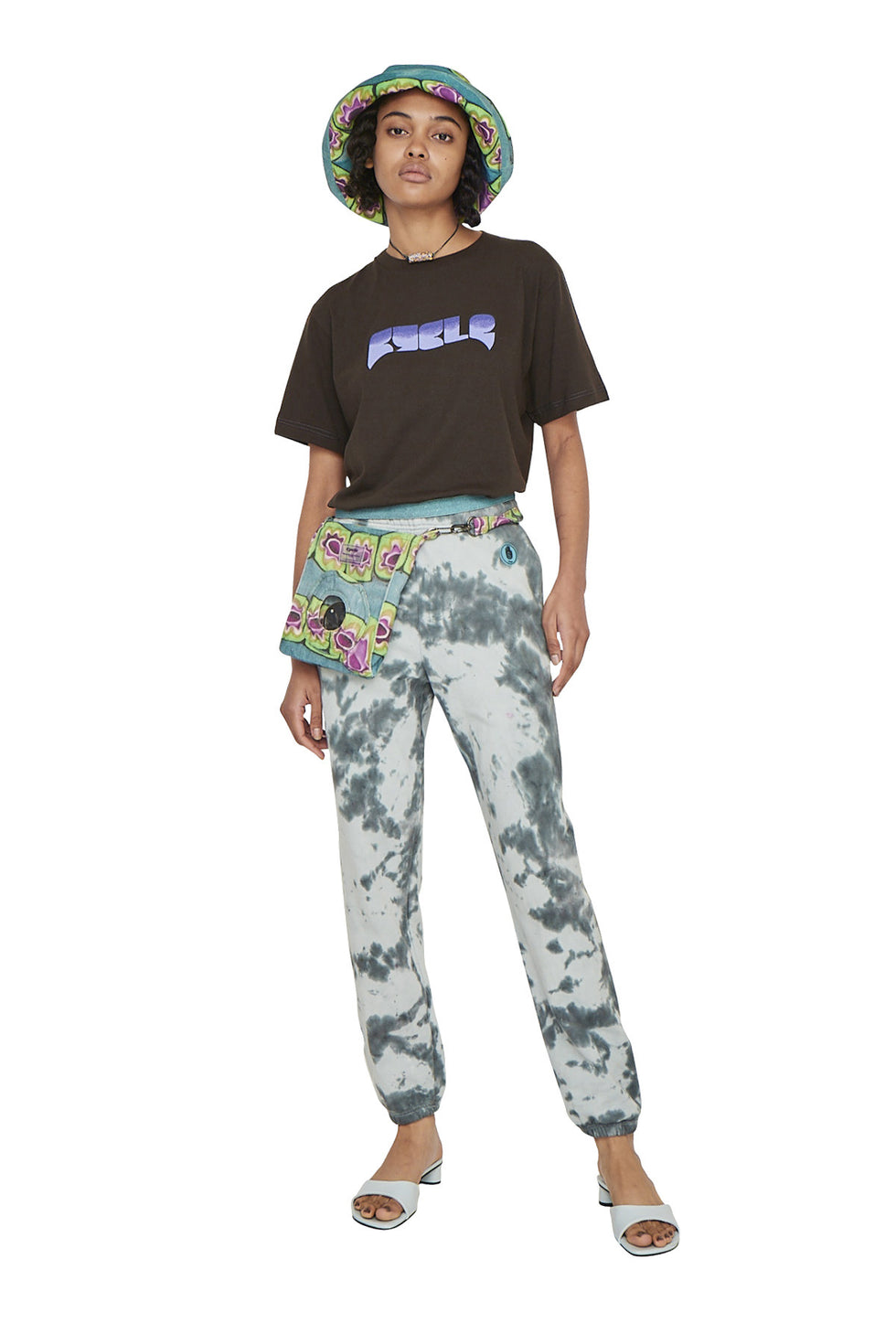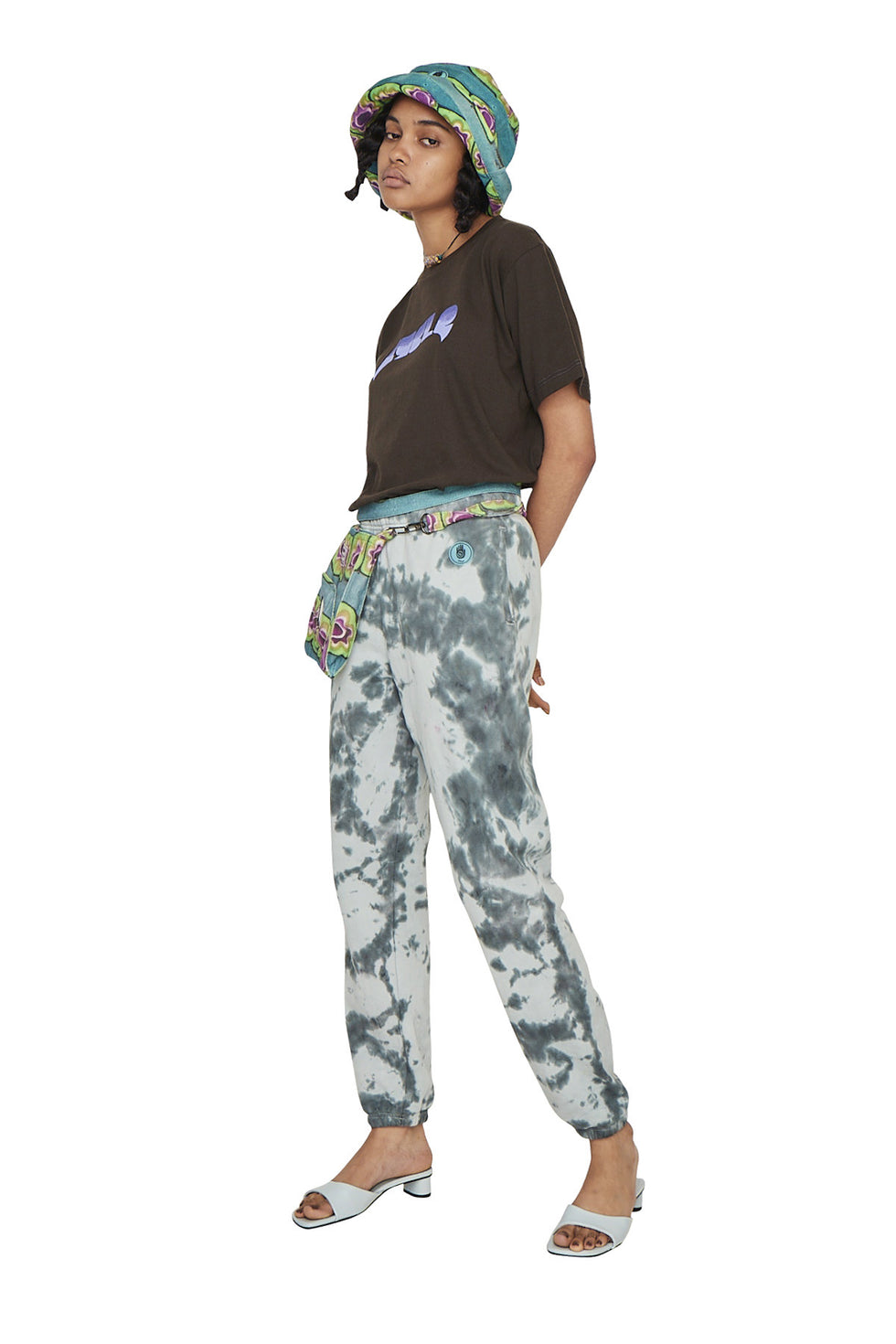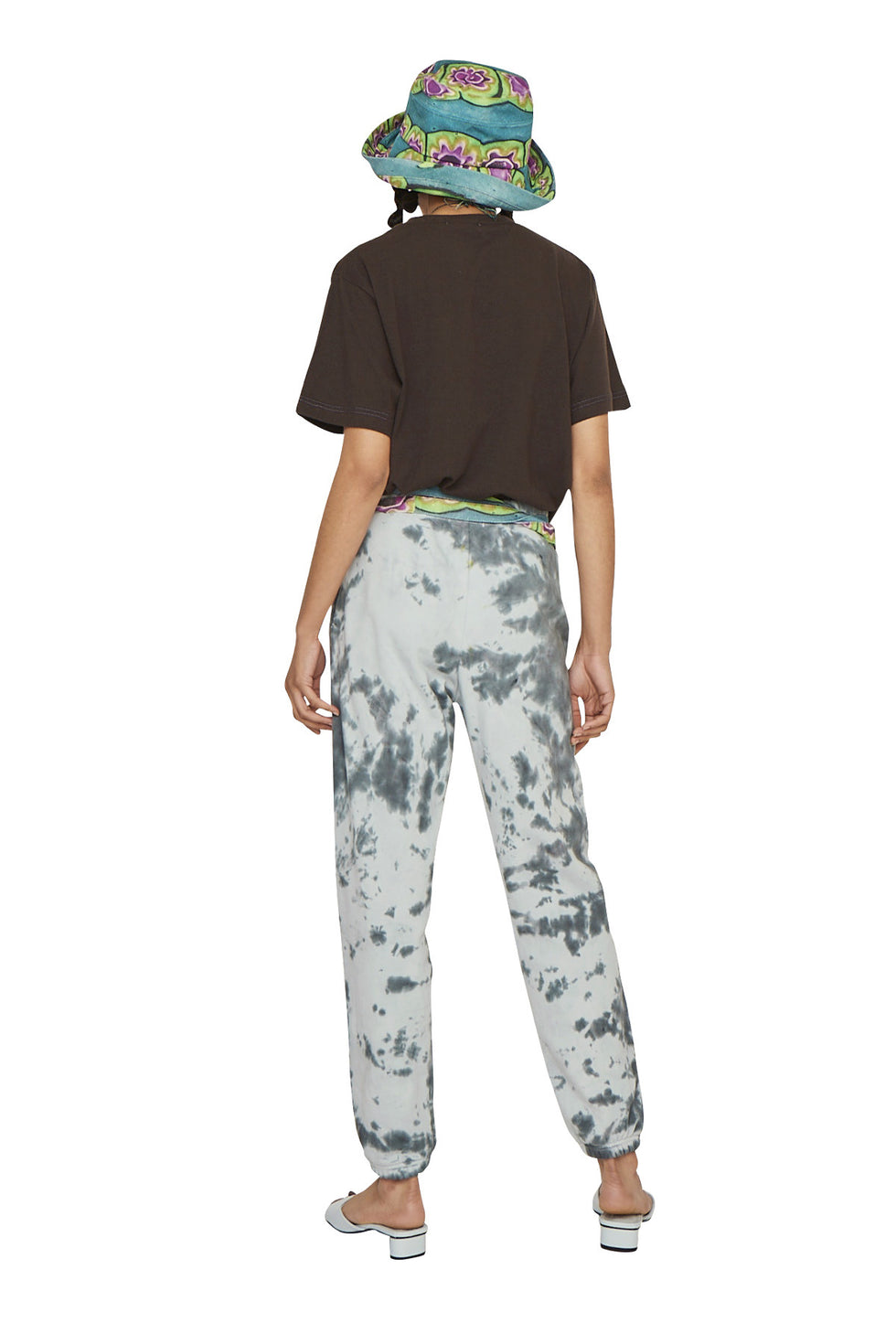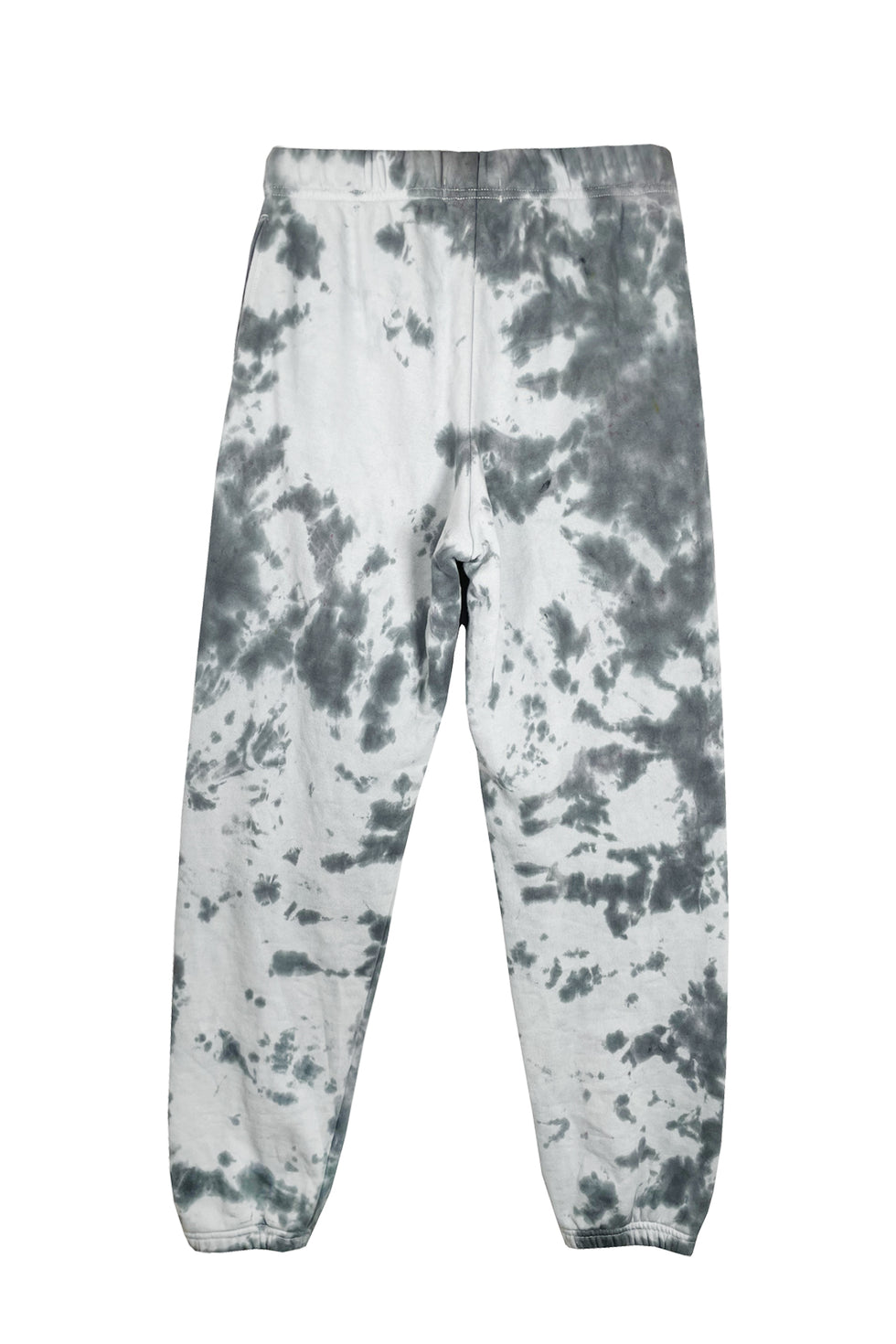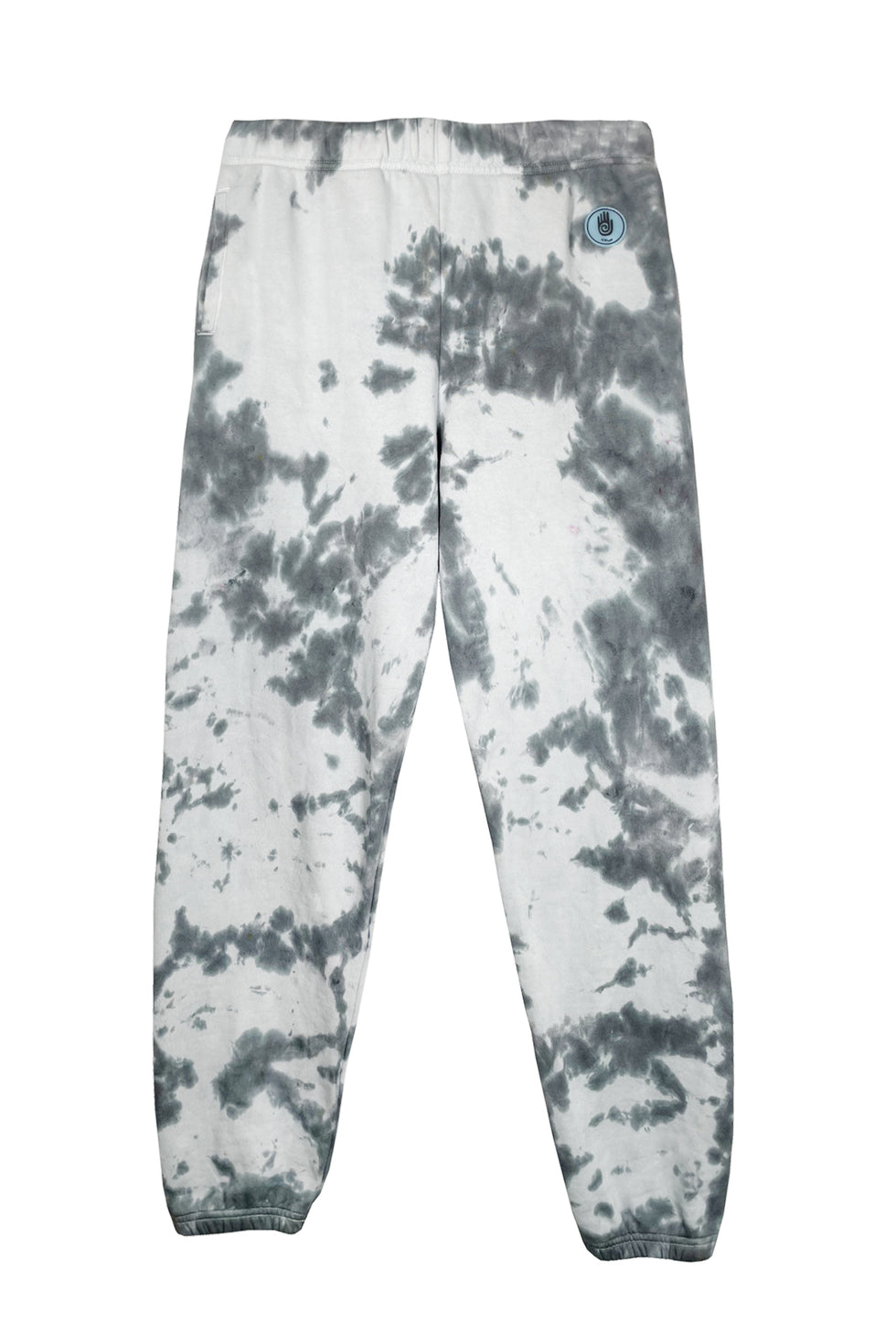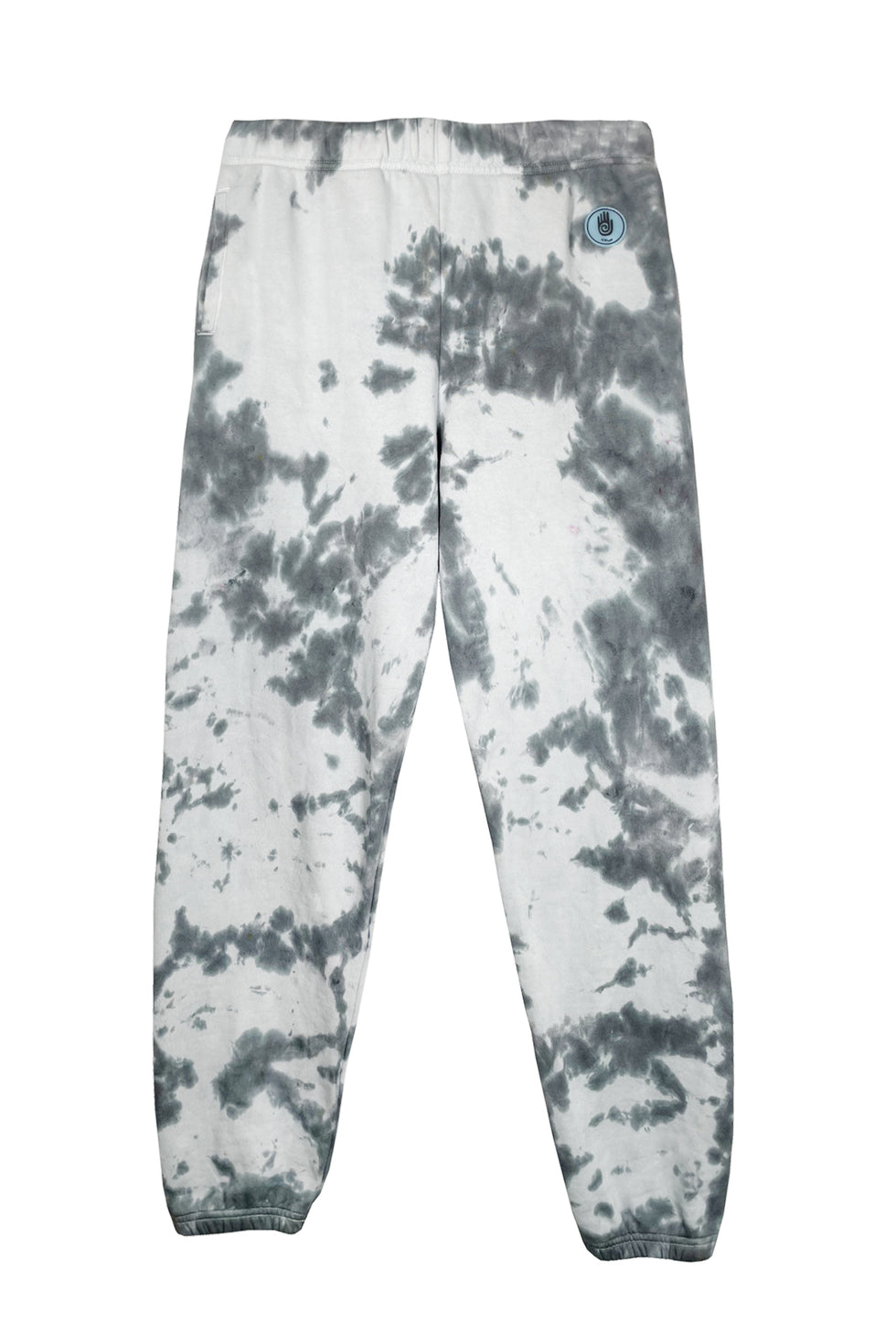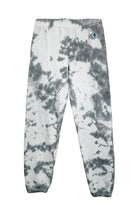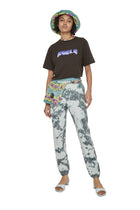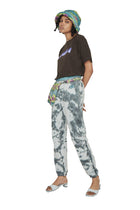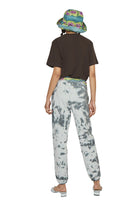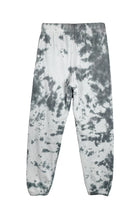 COSMIC SPIRAL SWEAT PANTS -BLACK-
Straight silhouette sweat pants
Tie-dye dyed and features different patterns one by one
A clear rubber patch with the SS22 theme motif is applied to the upper left.
Elastic waist with pockets
Can be worn in unisex

* Please do not wash the decorative parts at the same time as other clothes as there is a risk of discoloration.


ストレートシルエットのスエットパンツ
タイダイ染めを施し、一点一点異なった柄が特徴
左上には
SS22テーマモチーフのクリアラバーパッチを施した
ウエストゴム仕様でポケット付き
ユニセックスで着用可能


※装飾部分は色落ちの恐れがあるため、他の衣類と同時洗いはおやめ下さい。

COLOR : BLACK

ONE SIZE

Length (着丈 ) : 104cm
Waist (ウェスト) : 63cm(平置き), 103cm(最大)
Hip (ヒップ) : 90cm
Inseam (股下) : 73cm
MATERIALS (素材):
100% COTTON

model : 170cm
Hurry! Only 2 Left in Stock!
Real time
19
visitor right now
PAYMENT METHOD / お支払いについて
Tax Info.
PAYMENT METHOD / お支払いについて
下記のお支払い方法がご利用いただけます。
・クレジットカード(VISA、MASTERCARD、AMEX) ※分割払いはお受けしておりませんので、ご了承下さい。
・Paypal
・Apple pay
・Shop pay
・コンビニ支払
※※支払期限はご注文後5日以内となっております。ご注文完了後、支払番号と支払期限日が記載されたメールが届きます。支払期限を過ぎますと番号が無効となり、ご注文はキャンセルとなります。必ず期限内にご入金をお願い致します。
Tax Info.
※日本国外へ配送するご注文には、配送国の関税等(輸入税、VAT付加価値税、税関手数料等)が別途必要になる可能性がございます。
* For the order shipped outside Japan, extra fee (import tax, VAT, custom duties, etc.) may be charged.