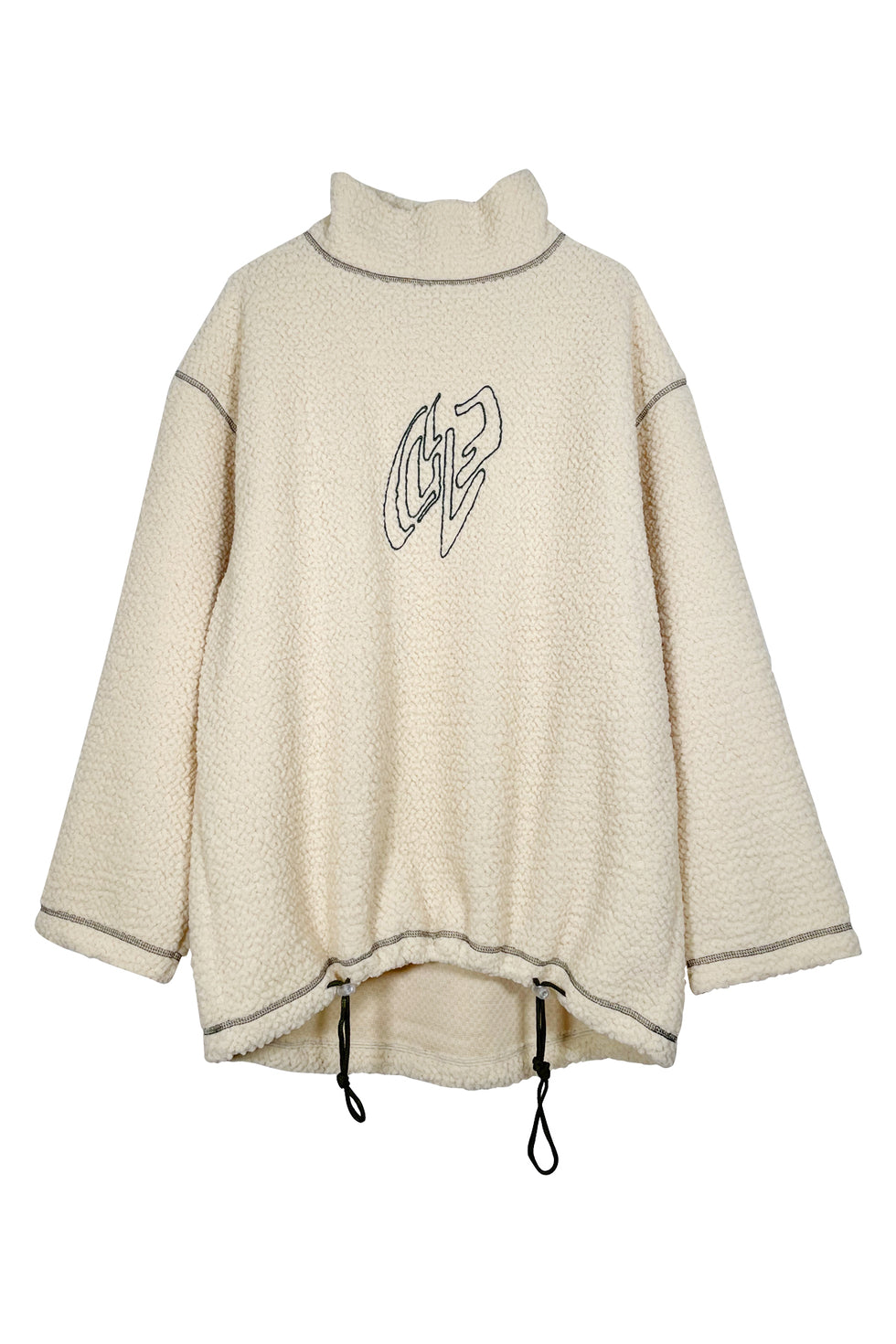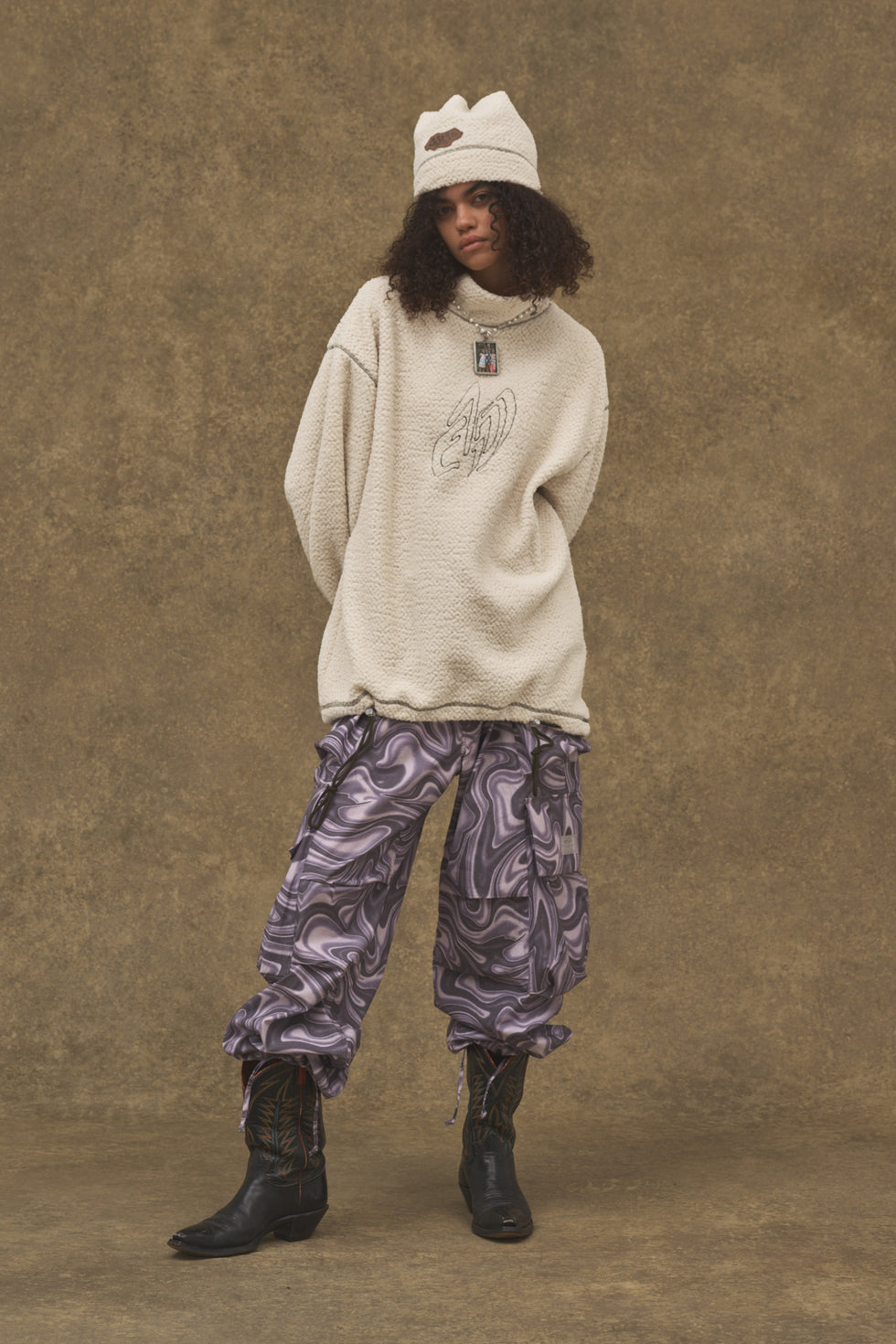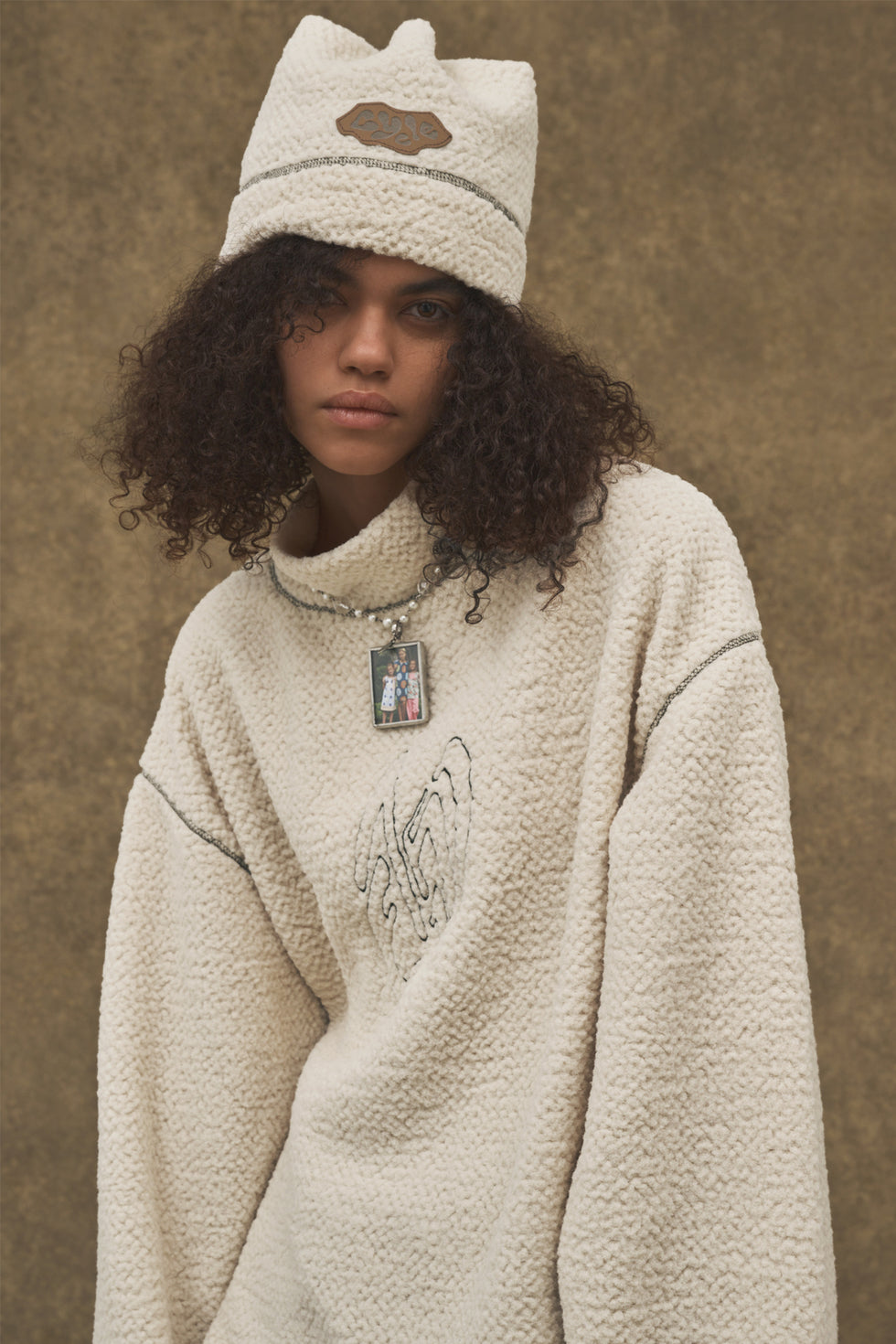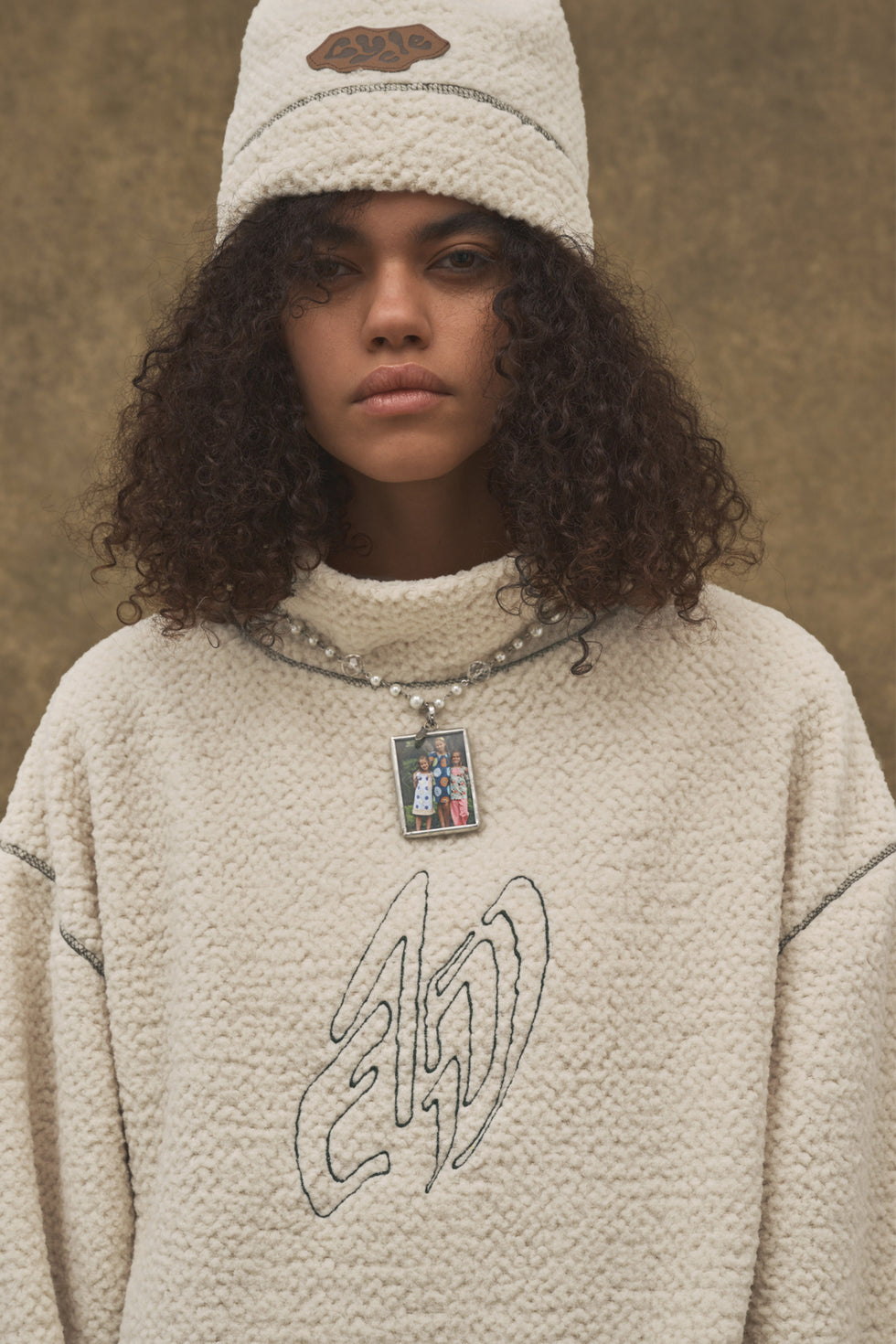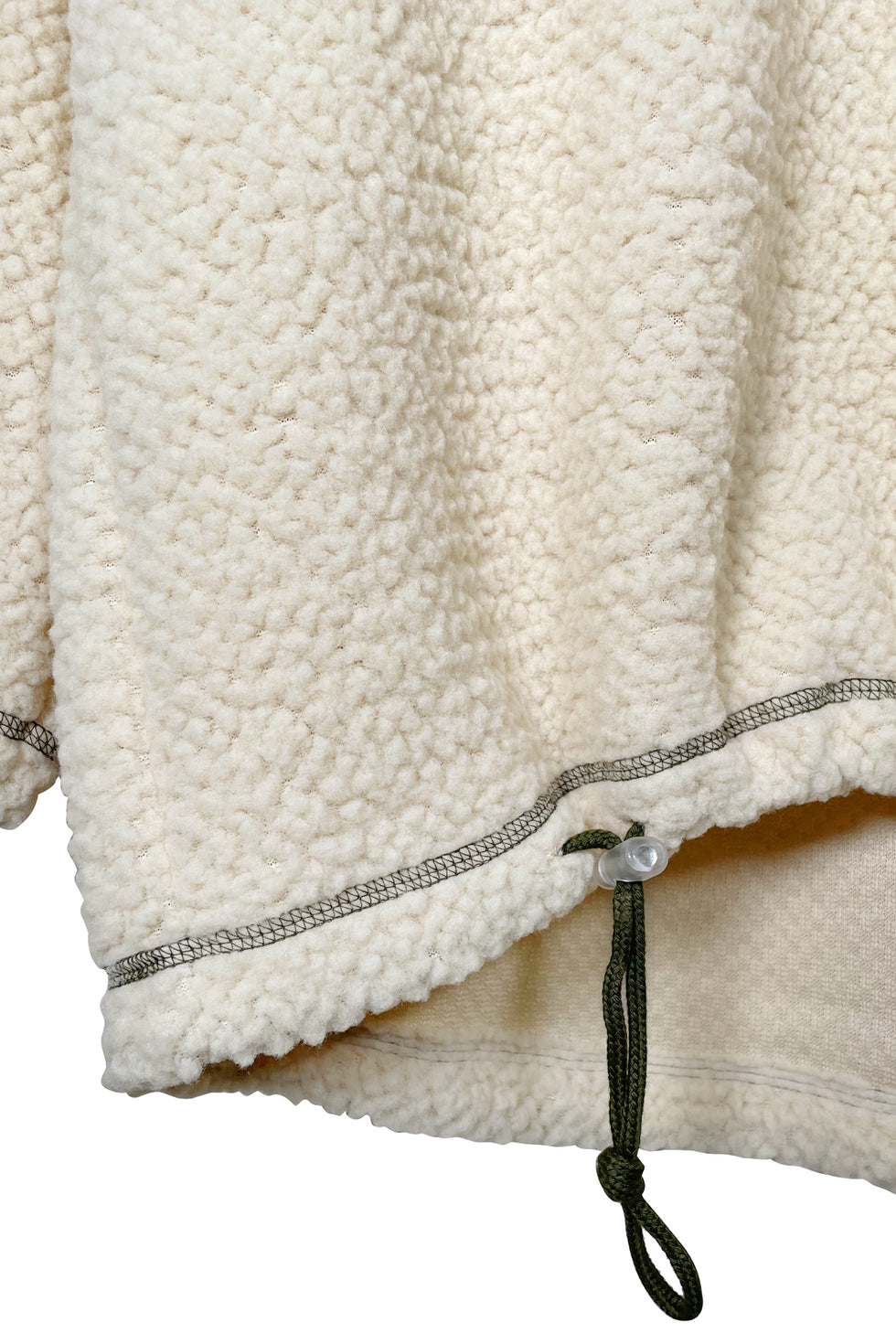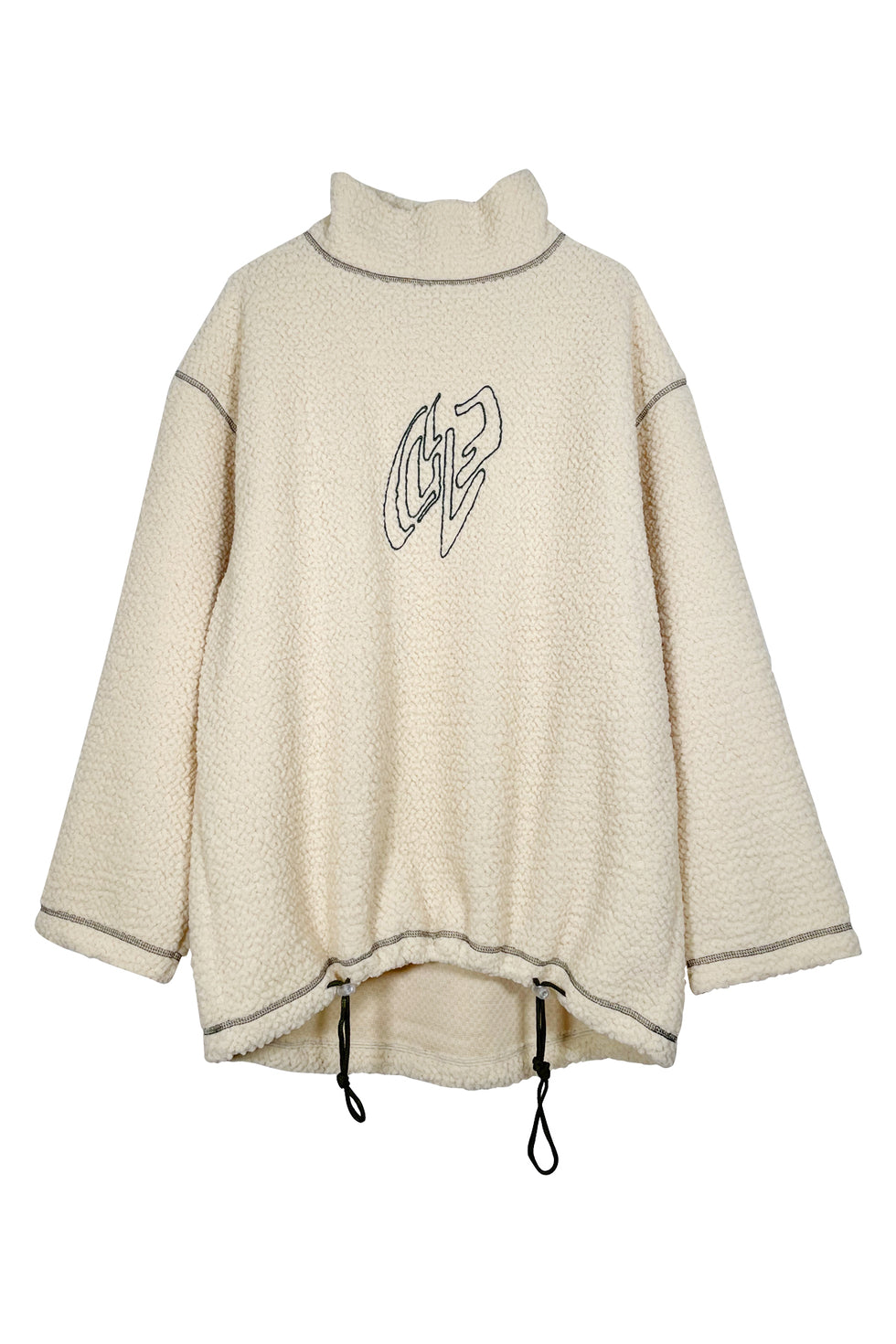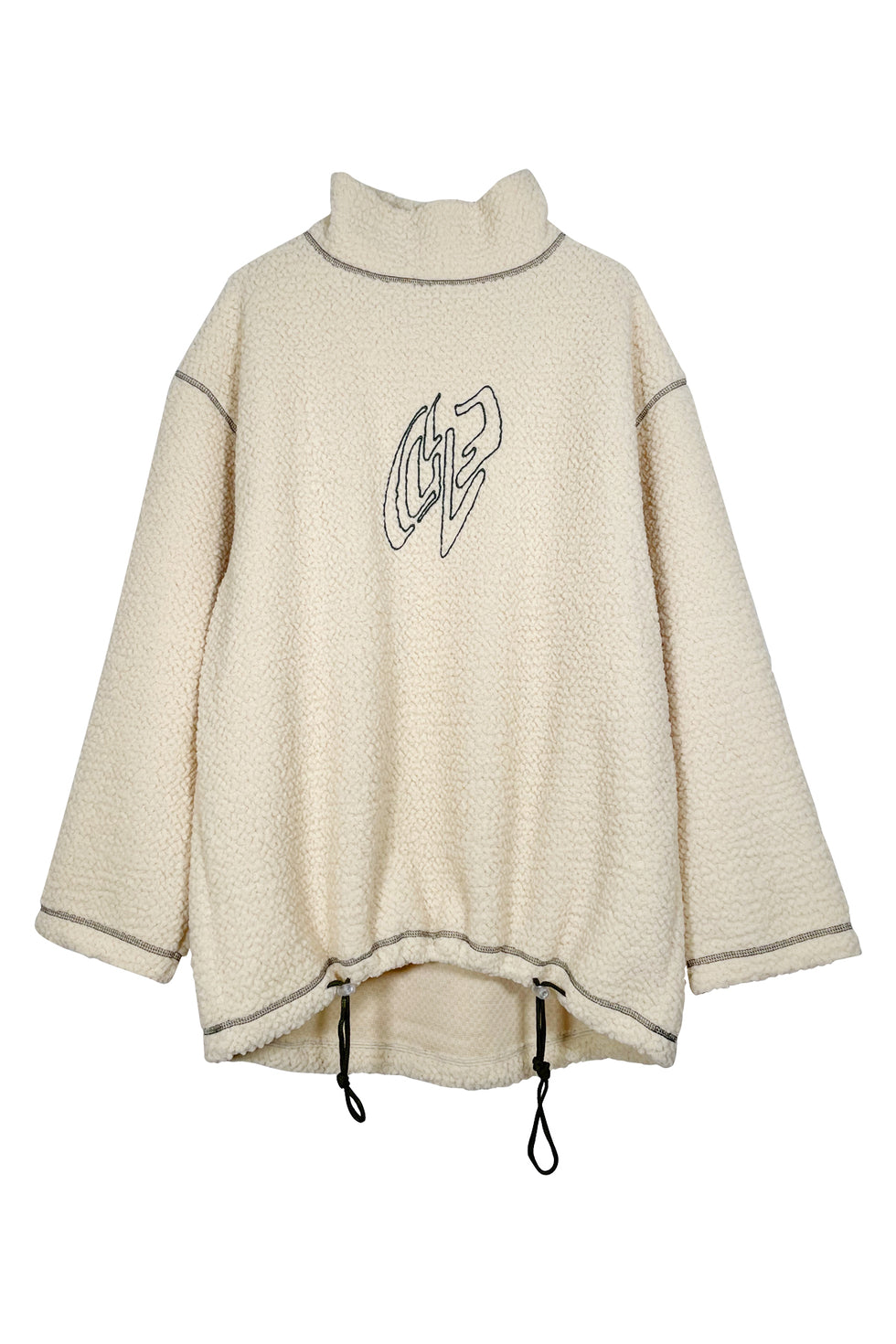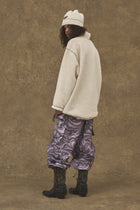 ECO BOA TURTLE NECK TOPS -IVORY-
ECO BOA TOPS made from recycled polyester
It is elastic and soft to the touch, and contains a lot of air within its fluffy texture, making it warm and highly moisturizing.
turtleneck
Logo embroidered on the front
It can freely arrange the silhouette with the cord at the hem.
リサイクルポリエステルで作られたECO BOA素材のTOPS
弾力があり肌触りが良く、モコモコの中に多くの空気を含むため、暖かく保湿性も高い

タートルネック
フロントにはロゴ刺繍を施している
裾のコードでシルエットを自由自在にアレンジできる
【ECO FABRIC ITEM】
This product uses TOPGREEN® of the reproduction polyester.
TOPGREEN® is the eco-friendly plastic bottle collection fiber that the GRS certification is acquired.
Recycled polyester is recycled from collected PET bottles, used clothing, and fiber waste generated at factories, reducing the amount of petroleum resources used as the raw material for polyester and reducing greenhouse gases.
On the other hand, many synthetic fibers, including polyester, are not naturally decomposed, and there is concern that the fibers that have fallen out during the washing and fabric manufacturing processes will flow out into the sea, causing damage to the marine environment and organisms.
こちらの製品は再生ポリエステルのTOPGREEN®を使用しています。
TOPGREEN®はGRS認証も取得されている、エコフレンドリーなペットボトル回収繊維です。
リサイクルポリエステルは、回収したペットボトルや古着、工場で発生した繊維くずから再生するため、ポリエステルの原料である石油資源の使用量を減らし、温室効果ガスの低減につながります。
一方、ポリエステルを含め合成繊維の多くは、自然に分解されず、洗濯や生地の製造工程で
抜け落ちた繊維が海に流出し、海洋環境や生物に被害を及ぼすことが懸念されています。


C
OLOR : IVORY
ONE SIZE


LENGTH (着丈) : 76cm
BODY WIDTH (身幅) : 63cm
SHOULDER WIDTH (肩幅) : 60cm
SLEEVE LENGTH(袖丈) : 56cm

MATERIALS (素材) : 100% RECYCLE  POLYESTER

model : 177cm


Hurry! Only 7 Left in Stock!
Real time
20
visitor right now
PAYMENT METHOD / お支払いについて
Tax Info.
PAYMENT METHOD / お支払いについて
下記のお支払い方法がご利用いただけます。
・クレジットカード(VISA、MASTERCARD、AMEX) ※分割払いはお受けしておりませんので、ご了承下さい。
・Paypal
・Apple pay
・Shop pay
・コンビニ支払
※※支払期限はご注文後5日以内となっております。ご注文完了後、支払番号と支払期限日が記載されたメールが届きます。支払期限を過ぎますと番号が無効となり、ご注文はキャンセルとなります。必ず期限内にご入金をお願い致します。
Tax Info.
※日本国外へ配送するご注文には、配送国の関税等(輸入税、VAT付加価値税、税関手数料等)が別途必要になる可能性がございます。
* For the order shipped outside Japan, extra fee (import tax, VAT, custom duties, etc.) may be charged.