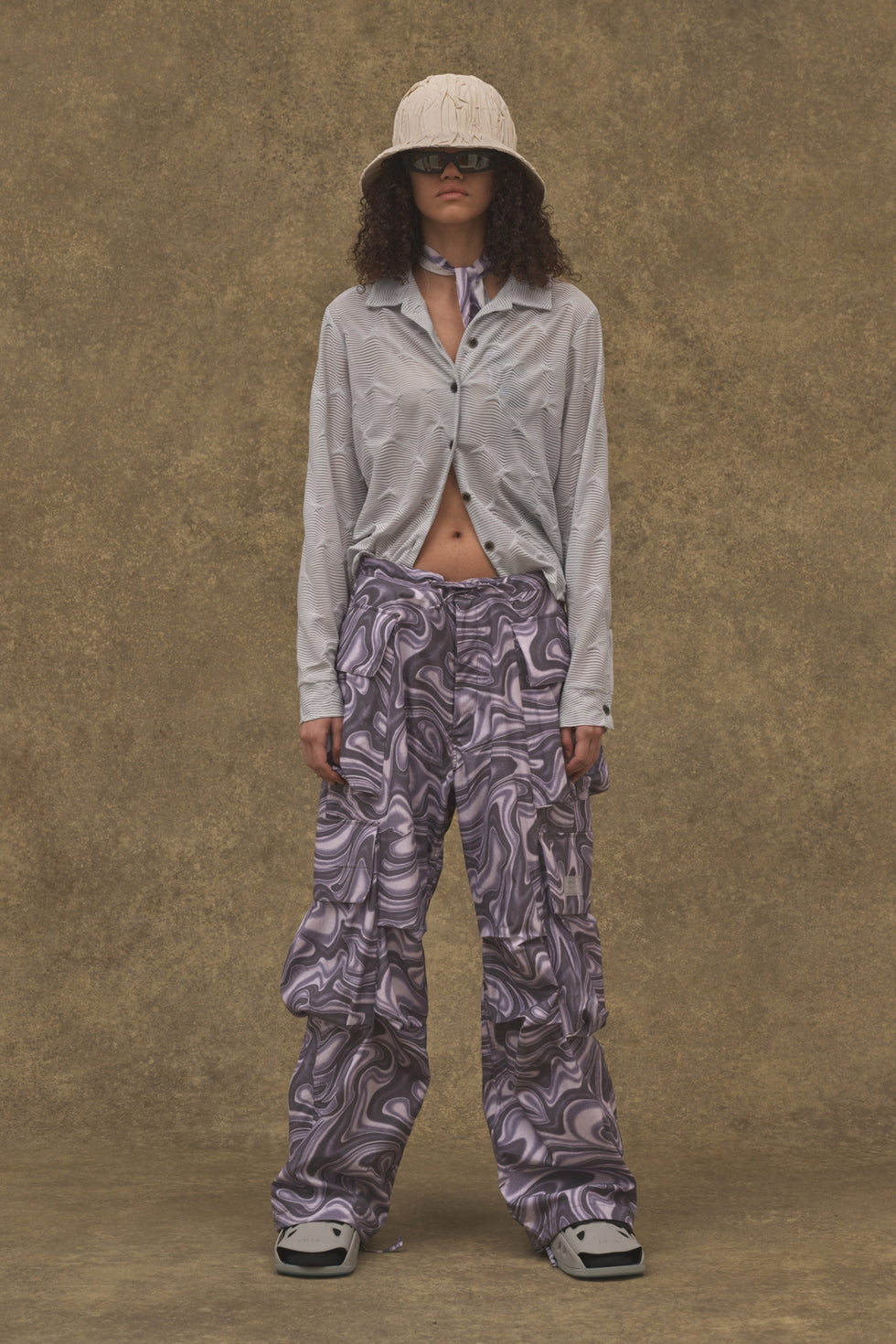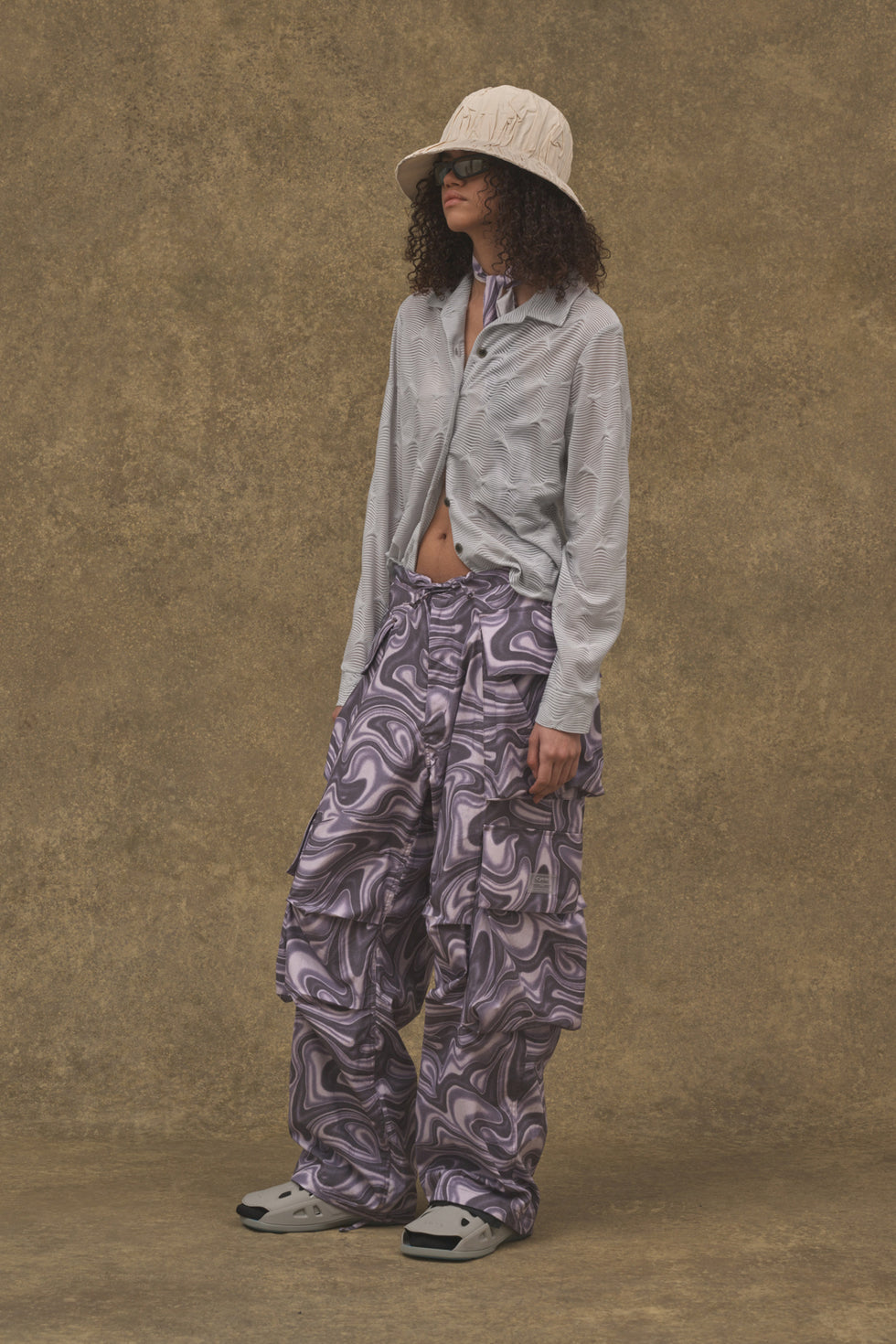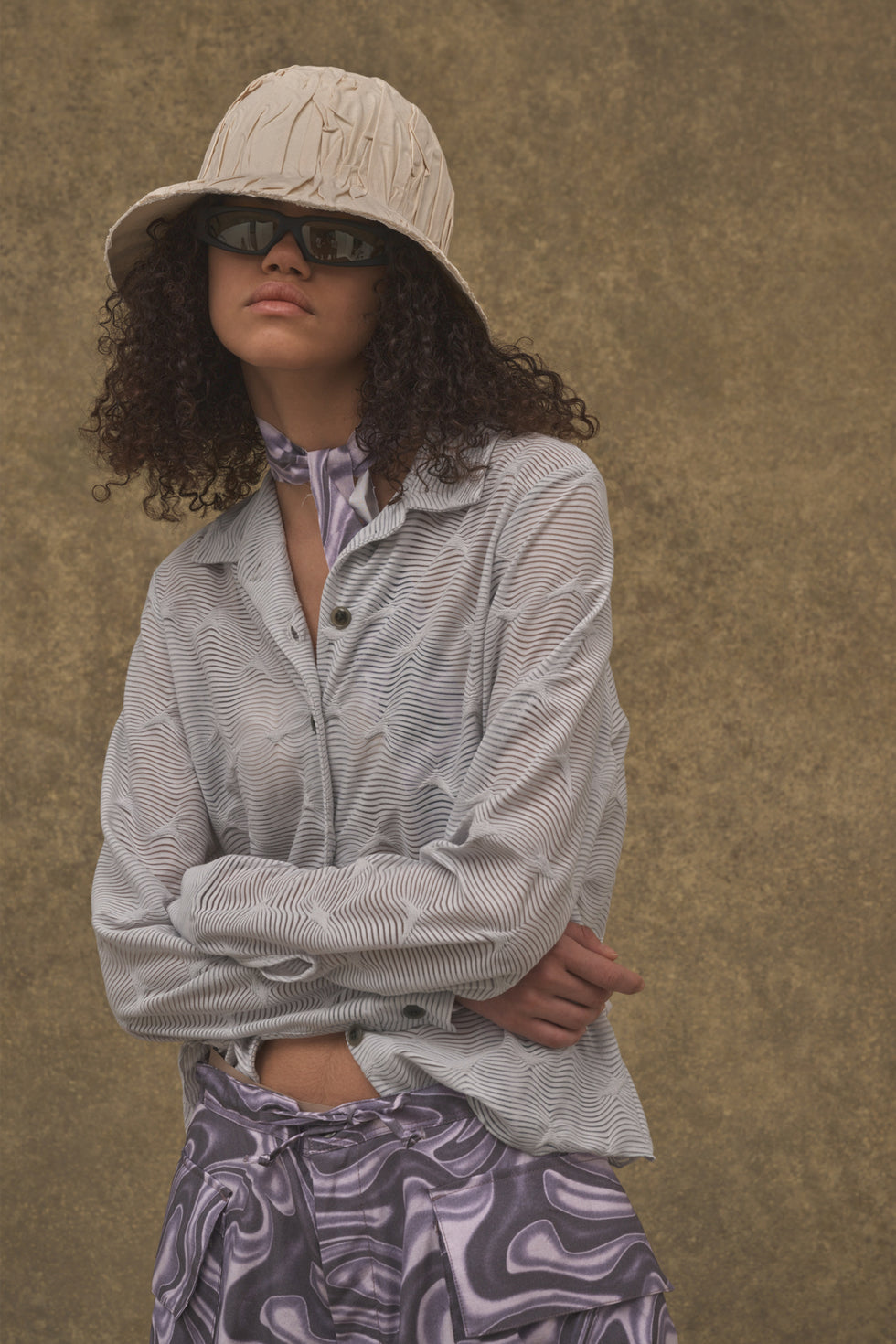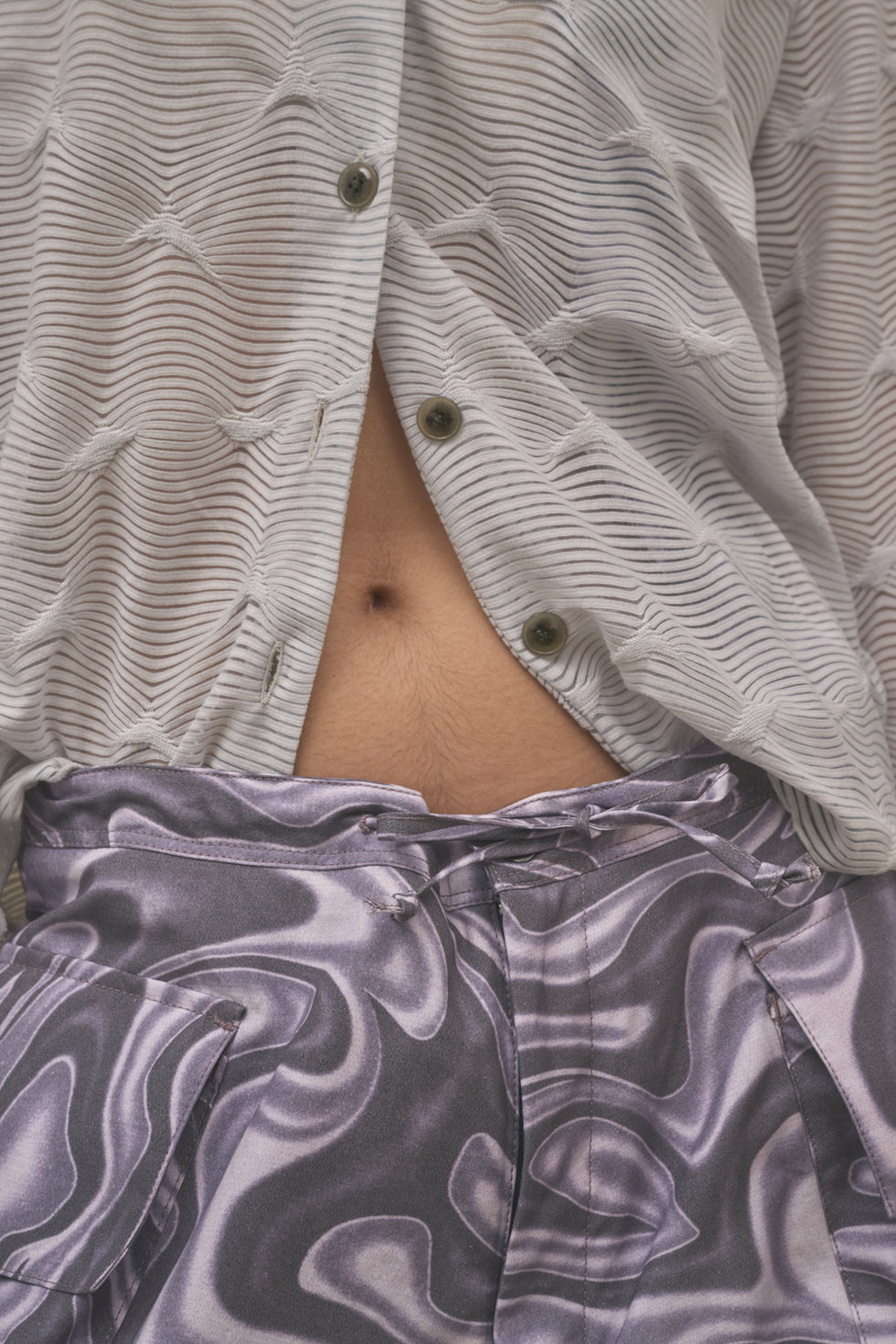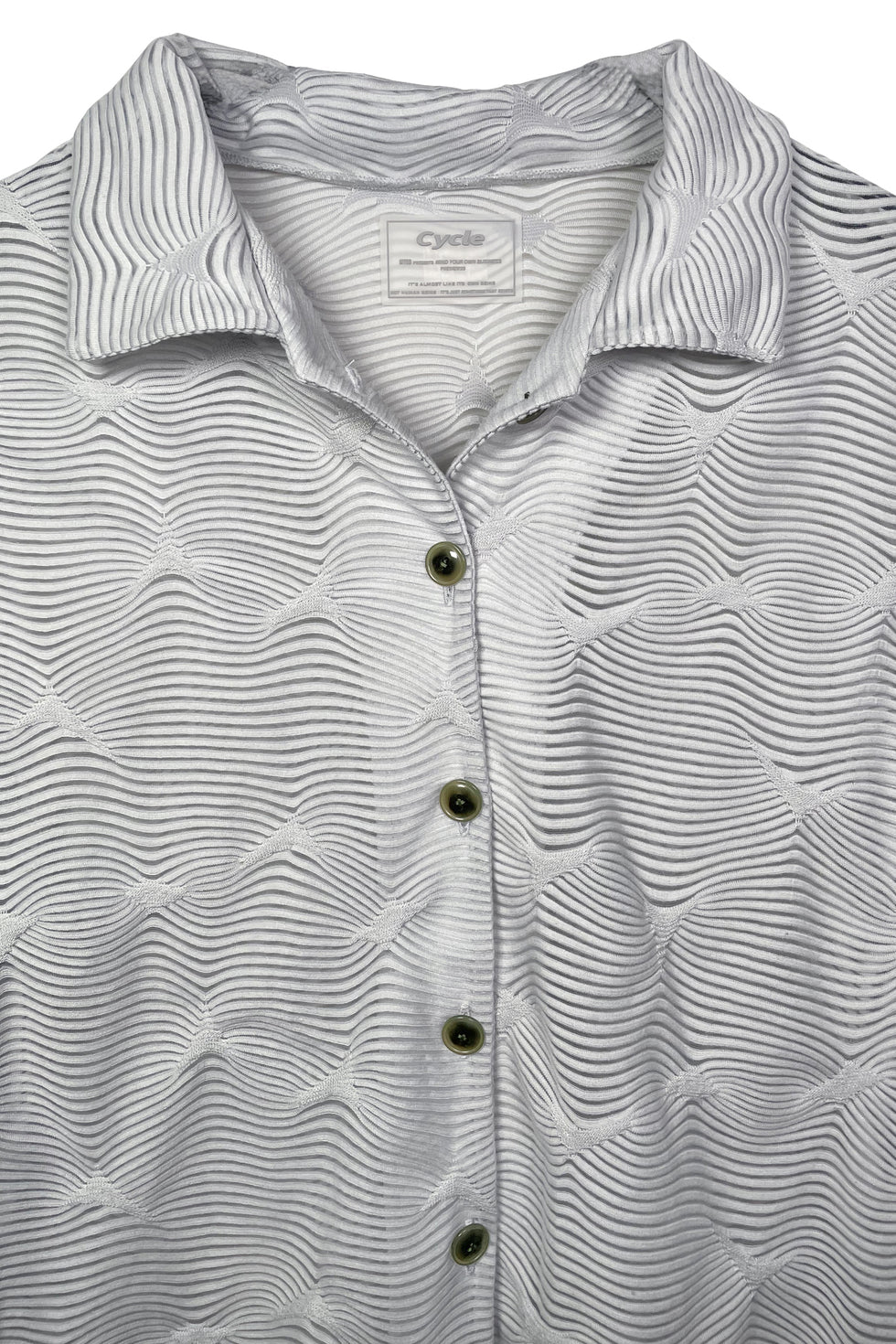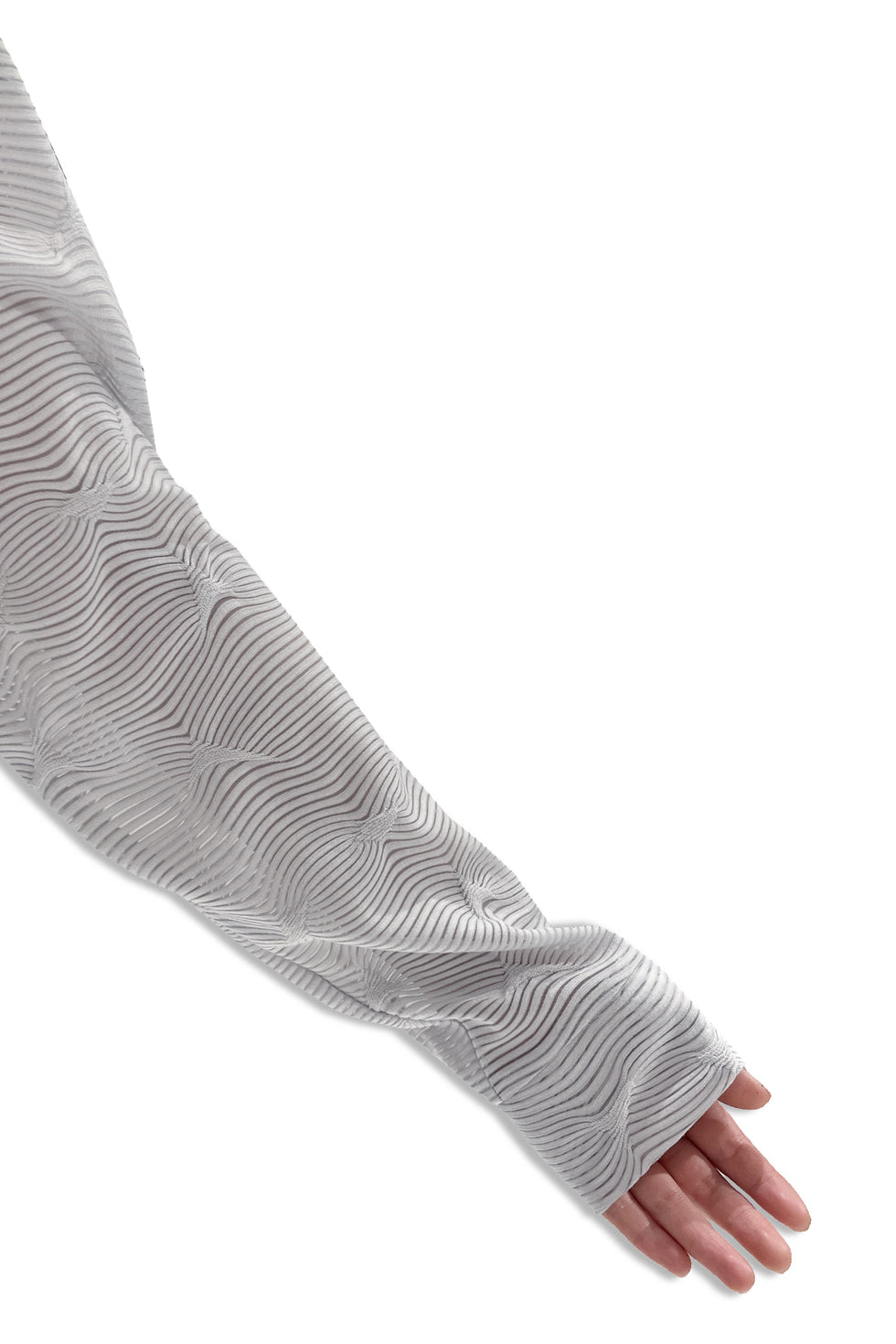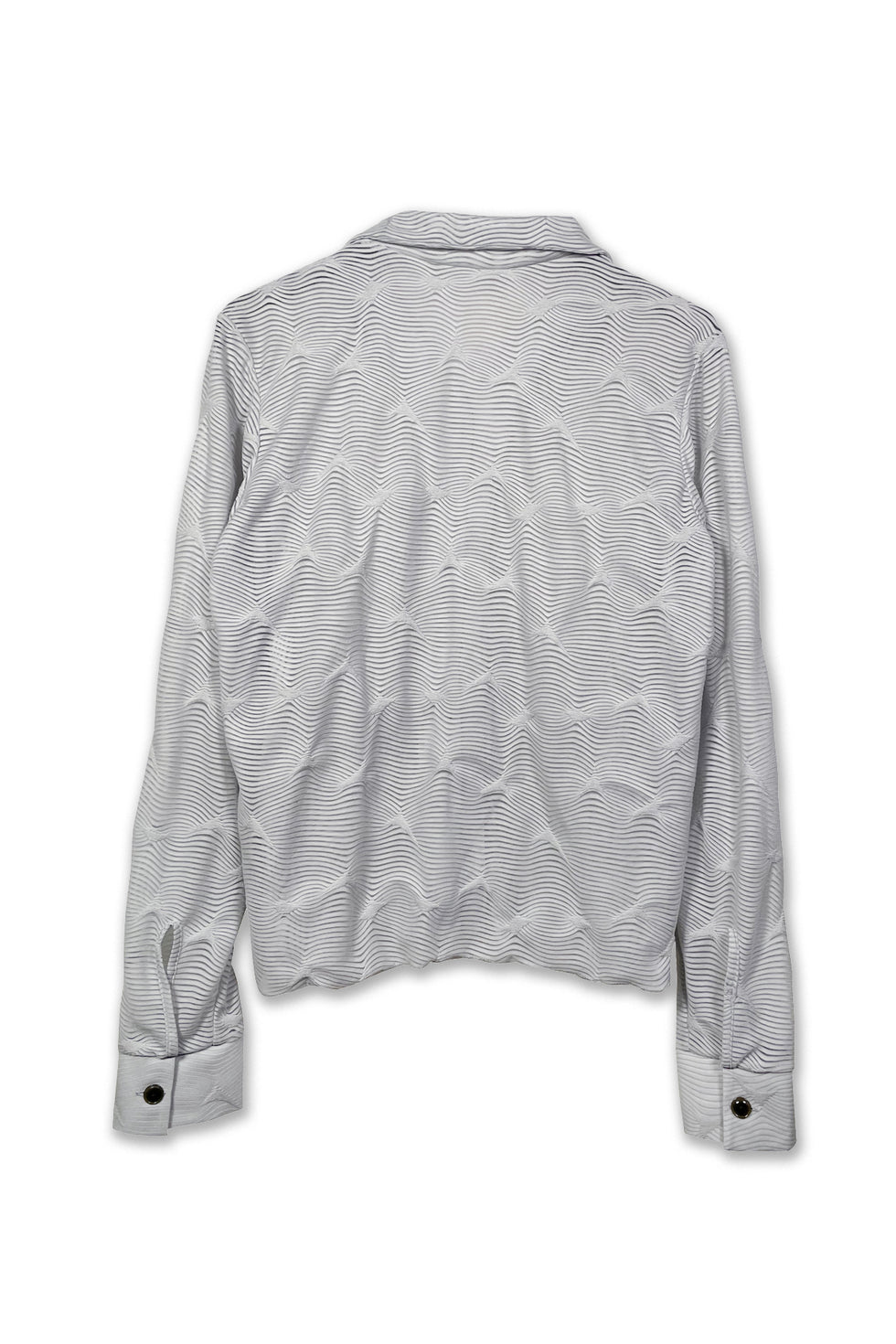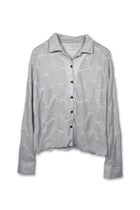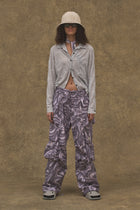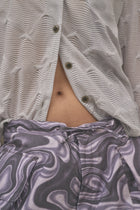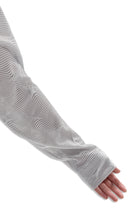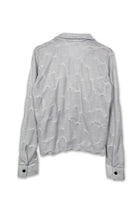 MIDNIGHT TRIANGLE SHIRT -GRAY- *Last1
Uses fabric with a three-dimensional triangle pattern
Slightly transparent and comfortable to the touch
The buttons are made by combining biomass raw materials.
Inner collar with clear rubber patch

立体感のあるトライアングル柄の生地を使用
やや透け感があり肌触りも気持ち良い
バイオマス原料を配合して作られたボタンを施している
内衿にはクリアラバーパッチ付き


【 ECO BUTTON 】
The button of this product is made by blending biomass raw materials.
This biomass button uses plant-derived organic resources such as pulp and starch.
Biomass is derived from plants and synthesizes atmospheric CO2 through photosynthesis during the growth stage.
Since CO2 is consumed at this stage, it greatly contributes to the reduction of CO2, which is a typical global warming gas.
In addition, even if CO2 is generated due to combustion, etc., it does not substantially increase CO2 in the atmosphere.
Produce and consume in a sustainable way and reduce the negative impact on the environment.
こちらの製品のボタンは、バイオマス原料を配合して作られています。
このバイオマスボタンには、パルプやでんぷんなどの植物由来の有機性資源を使用しています。
バイオマスは植物由来であり、成長段階に大気中のCO2を光合成にて合成します。この段階でCO2を消費しているため、代表的な地球温暖化ガスであるCO2の削減に大きく貢献しています。また、燃焼などによりCO2が発生していても、実質的に大気中のCO2を増加させません。
持続可能な方法で生産・消費をし環境への悪影響を軽減することに繋がります。
COLOR : GRAY
ONE SIZE

LENGTH (着丈) : 56.5cm
BODY WIDTH (身幅) : 53cm
SHOULDER WIDTH (肩幅) : 41cm
SLEEVE LENGTH(袖丈) : 64cm

MATERIALS (素材) :  65% POLYESTER, 30% RAYON, 5% SPAN

model : 177cm
Hurry! Only 0 Left in Stock!
Real time
14
visitor right now
PAYMENT METHOD / お支払いについて
Tax Info.
PAYMENT METHOD / お支払いについて
下記のお支払い方法がご利用いただけます。
・クレジットカード(VISA、MASTERCARD、AMEX) ※分割払いはお受けしておりませんので、ご了承下さい。
・Paypal
・Apple pay
・Shop pay
・コンビニ支払
※※支払期限はご注文後5日以内となっております。ご注文完了後、支払番号と支払期限日が記載されたメールが届きます。支払期限を過ぎますと番号が無効となり、ご注文はキャンセルとなります。必ず期限内にご入金をお願い致します。
Tax Info.
※日本国外へ配送するご注文には、配送国の関税等(輸入税、VAT付加価値税、税関手数料等)が別途必要になる可能性がございます。
* For the order shipped outside Japan, extra fee (import tax, VAT, custom duties, etc.) may be charged.