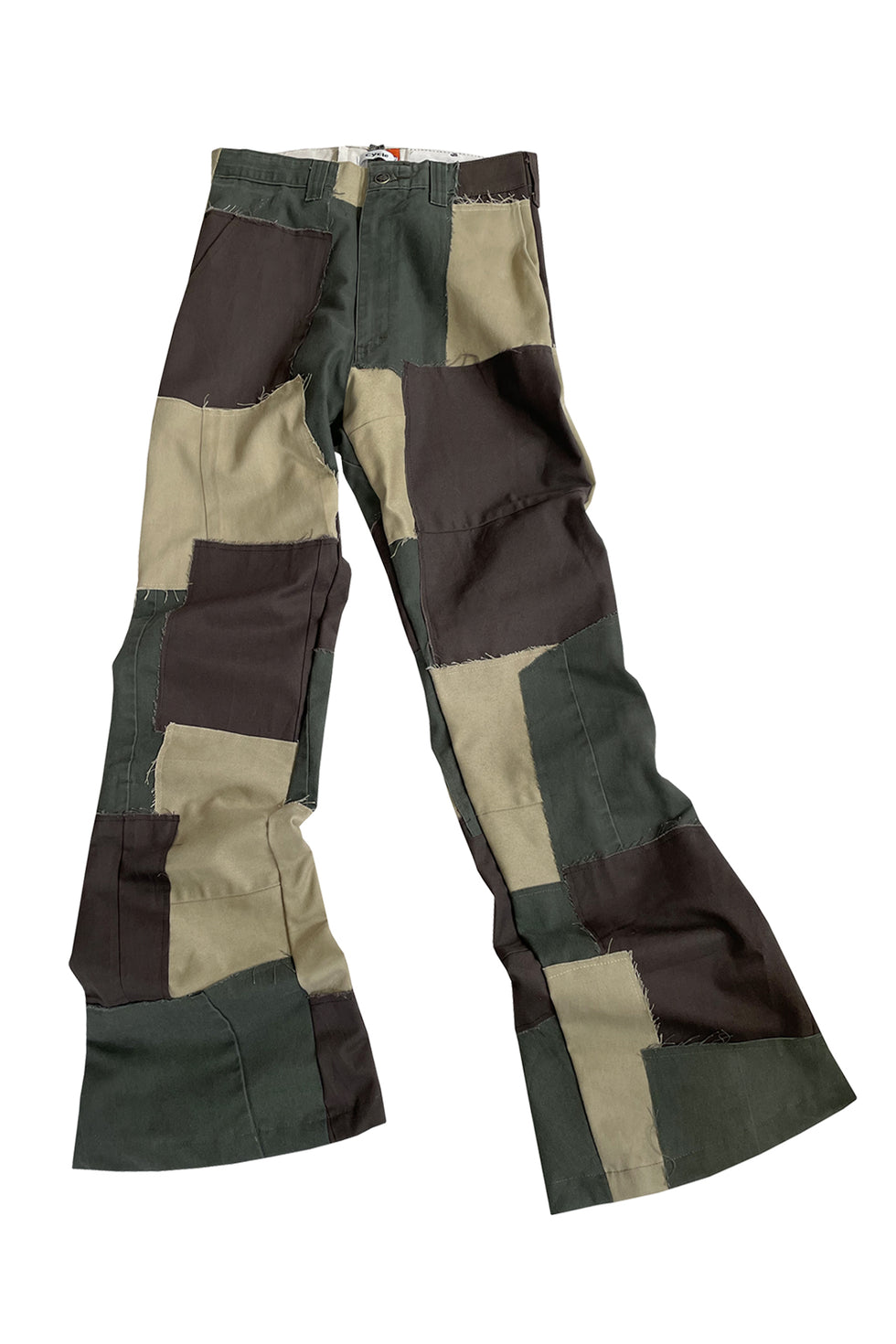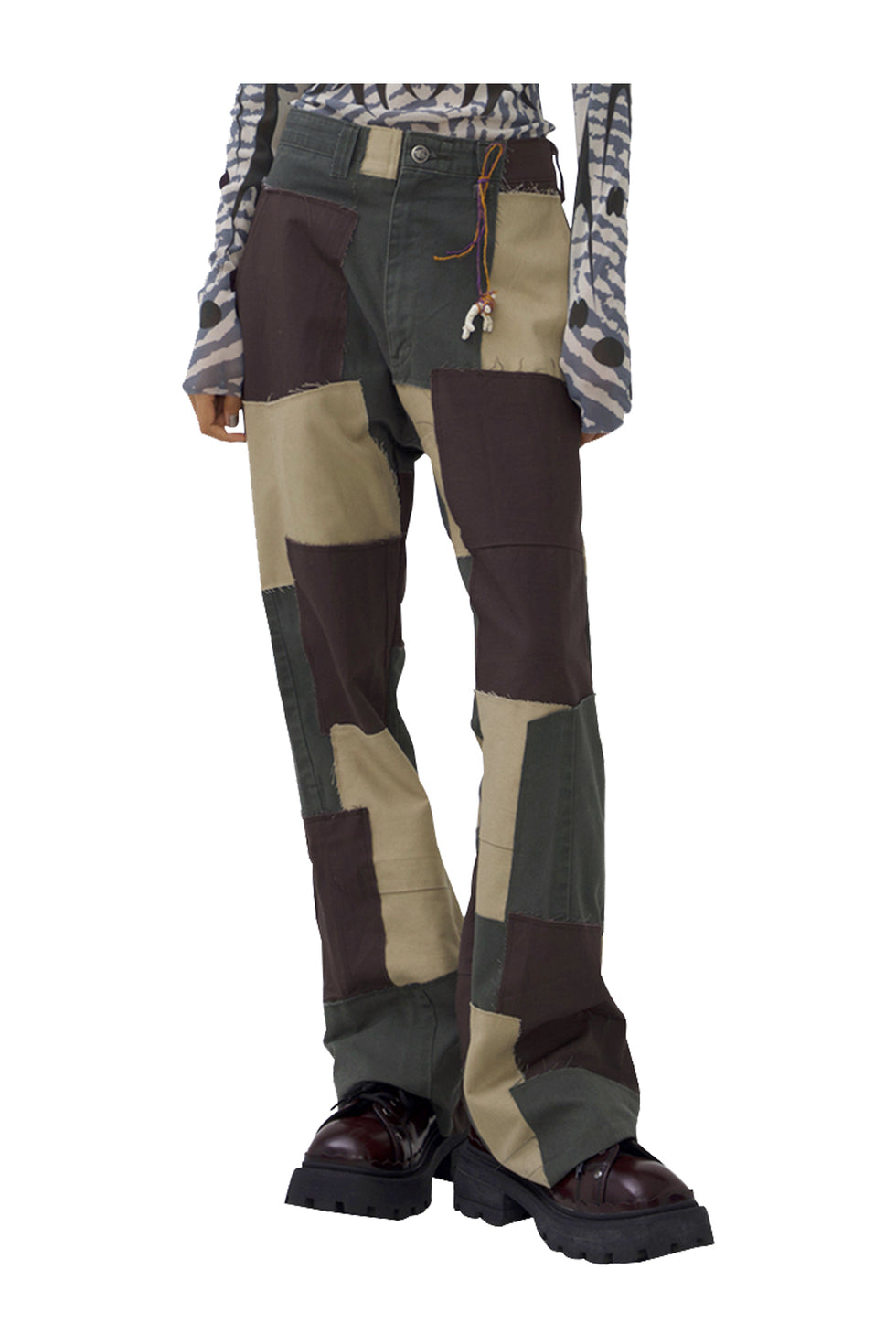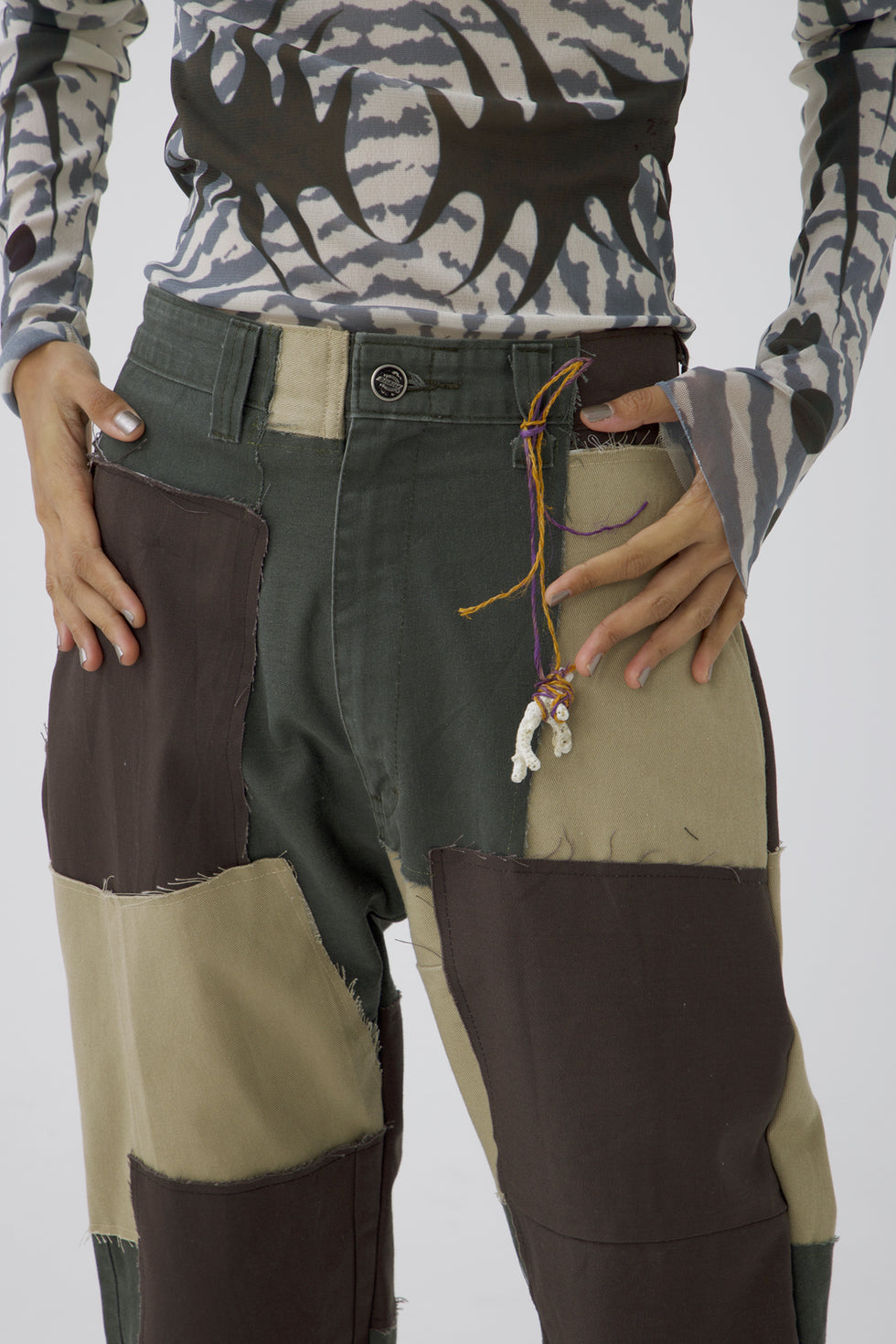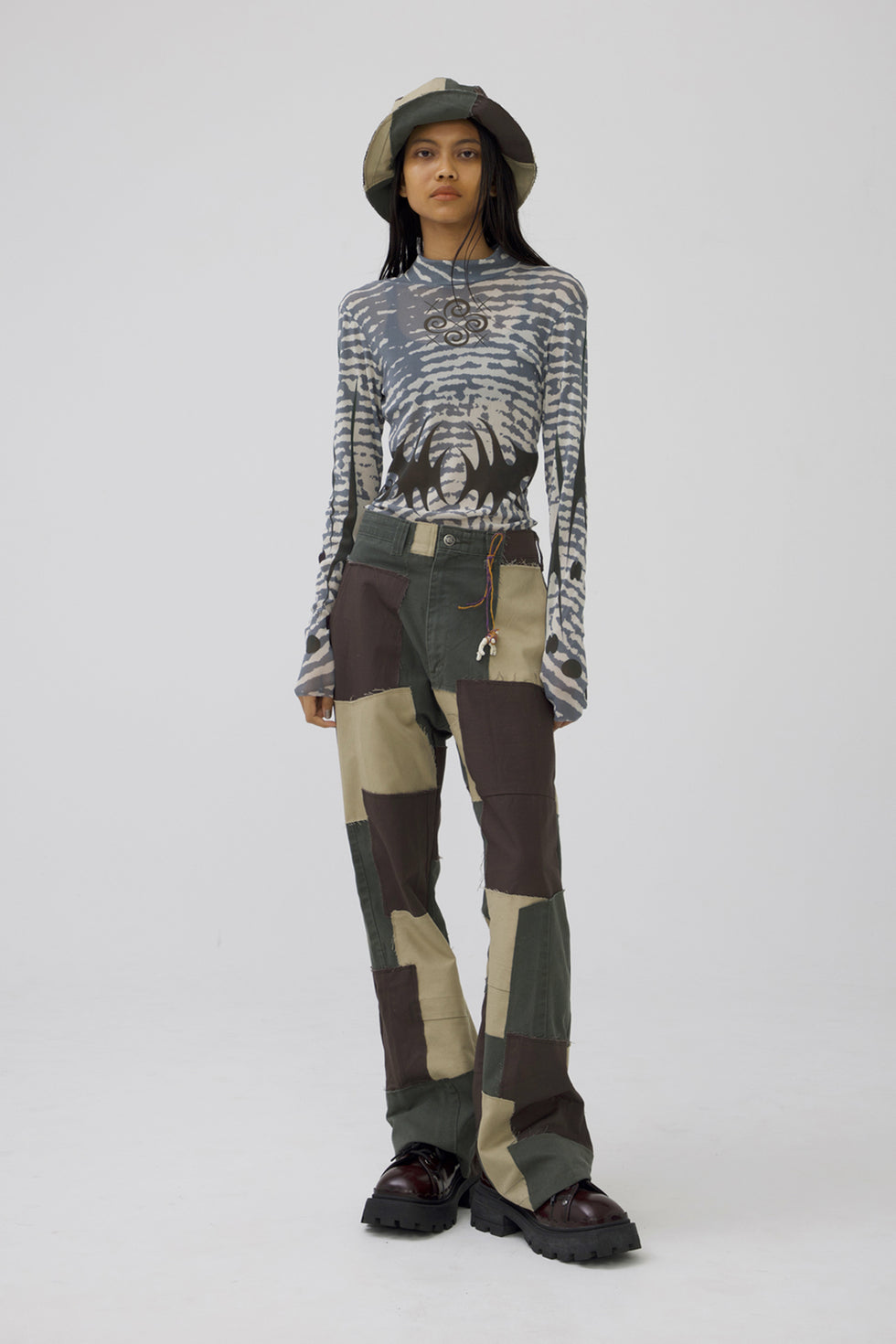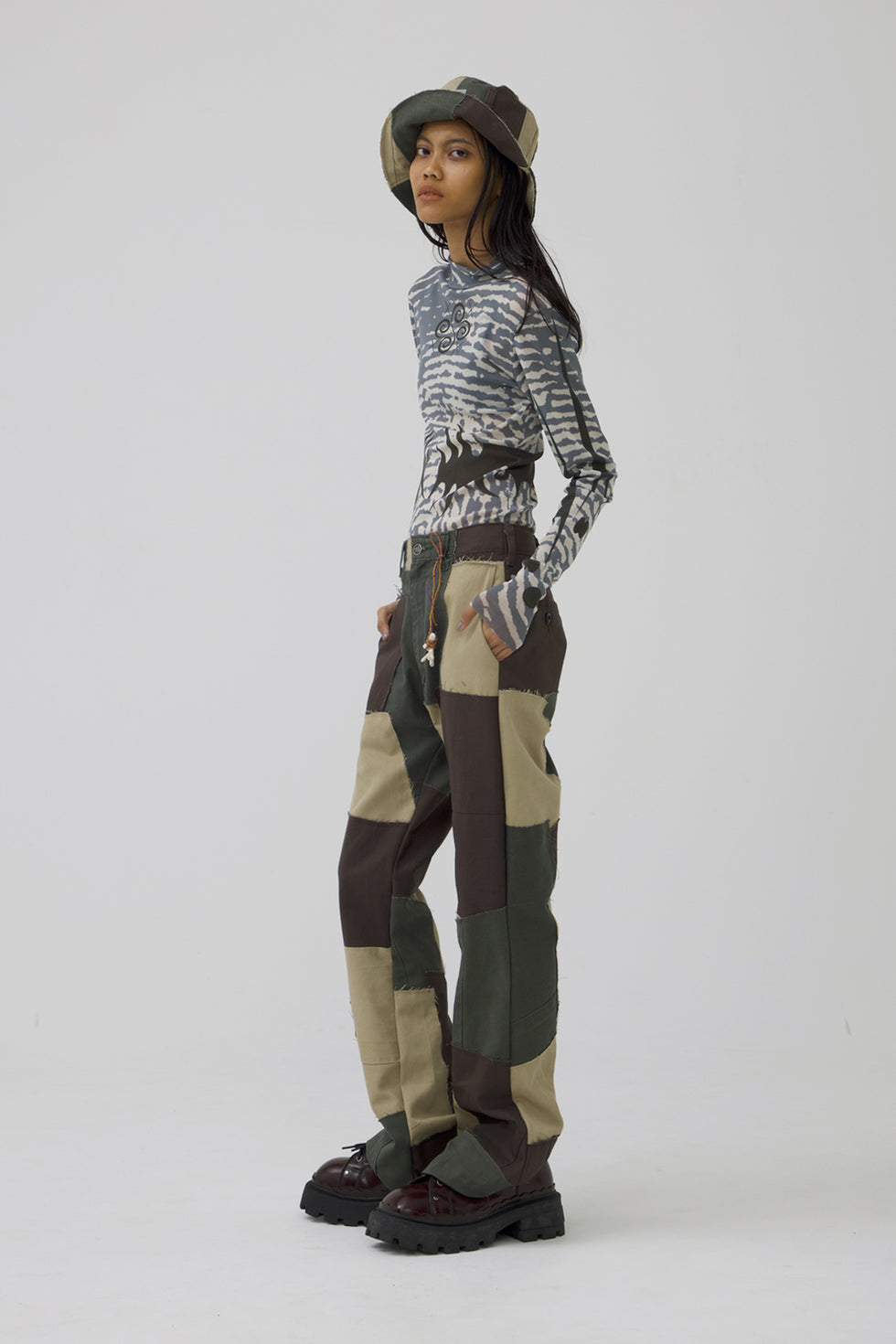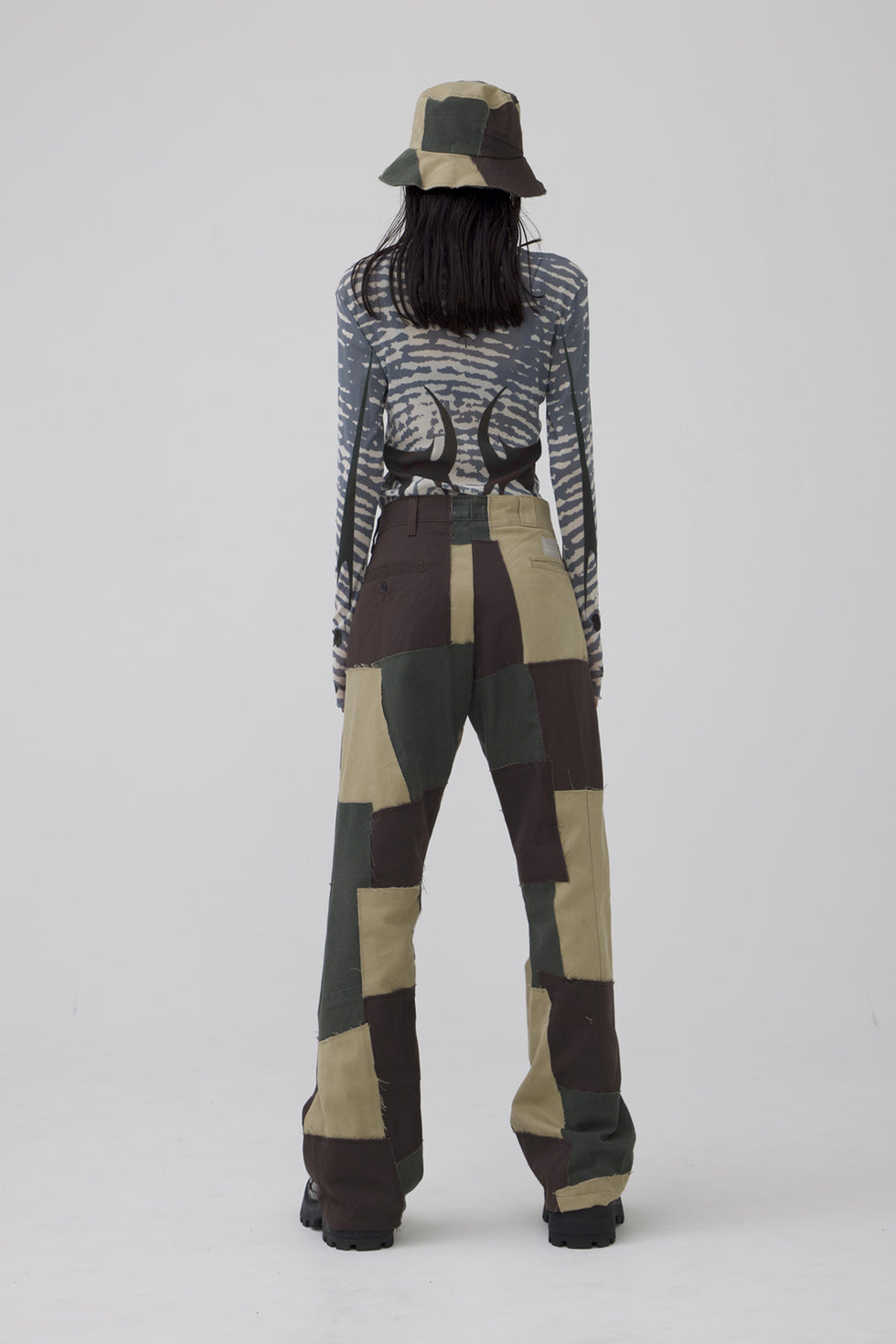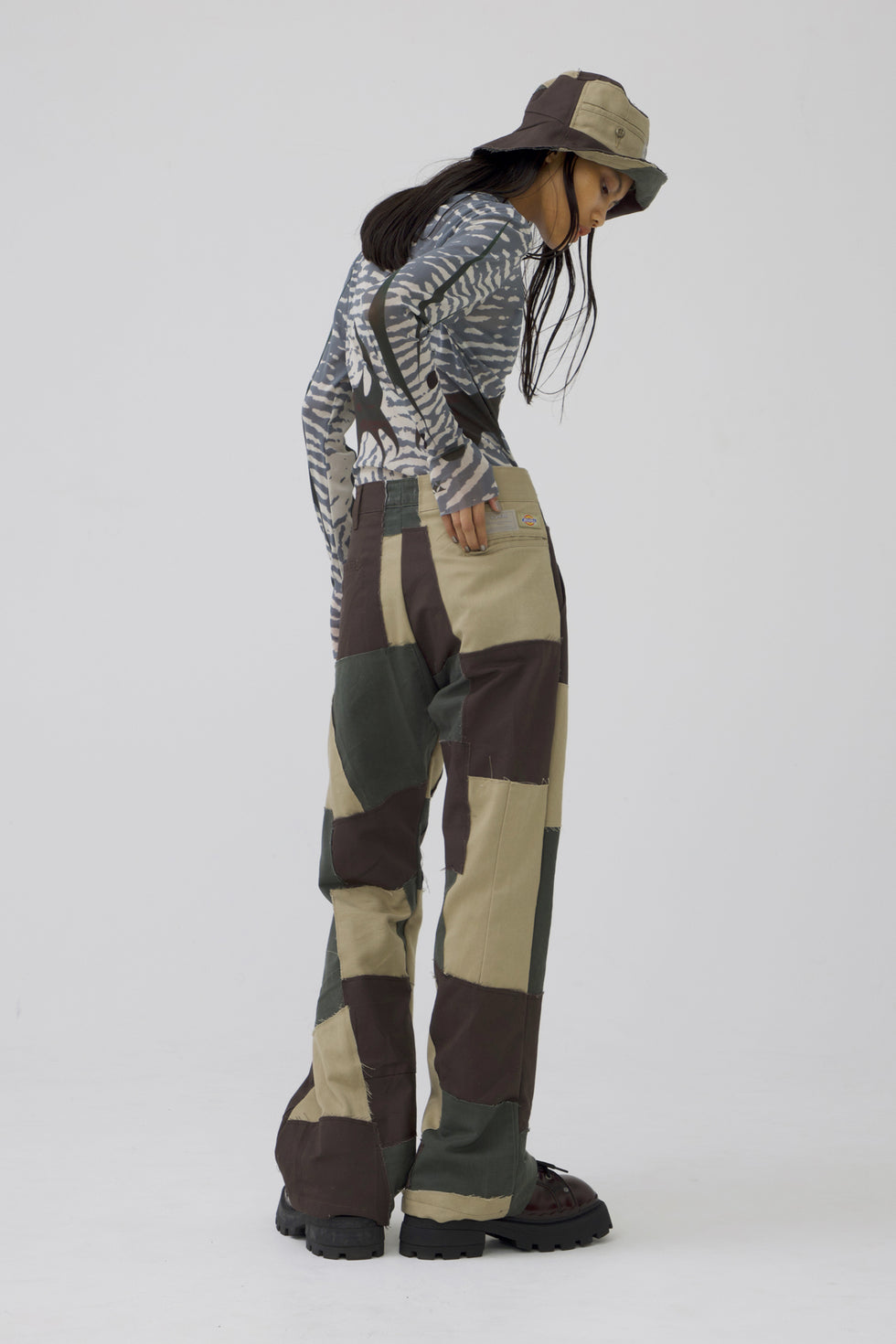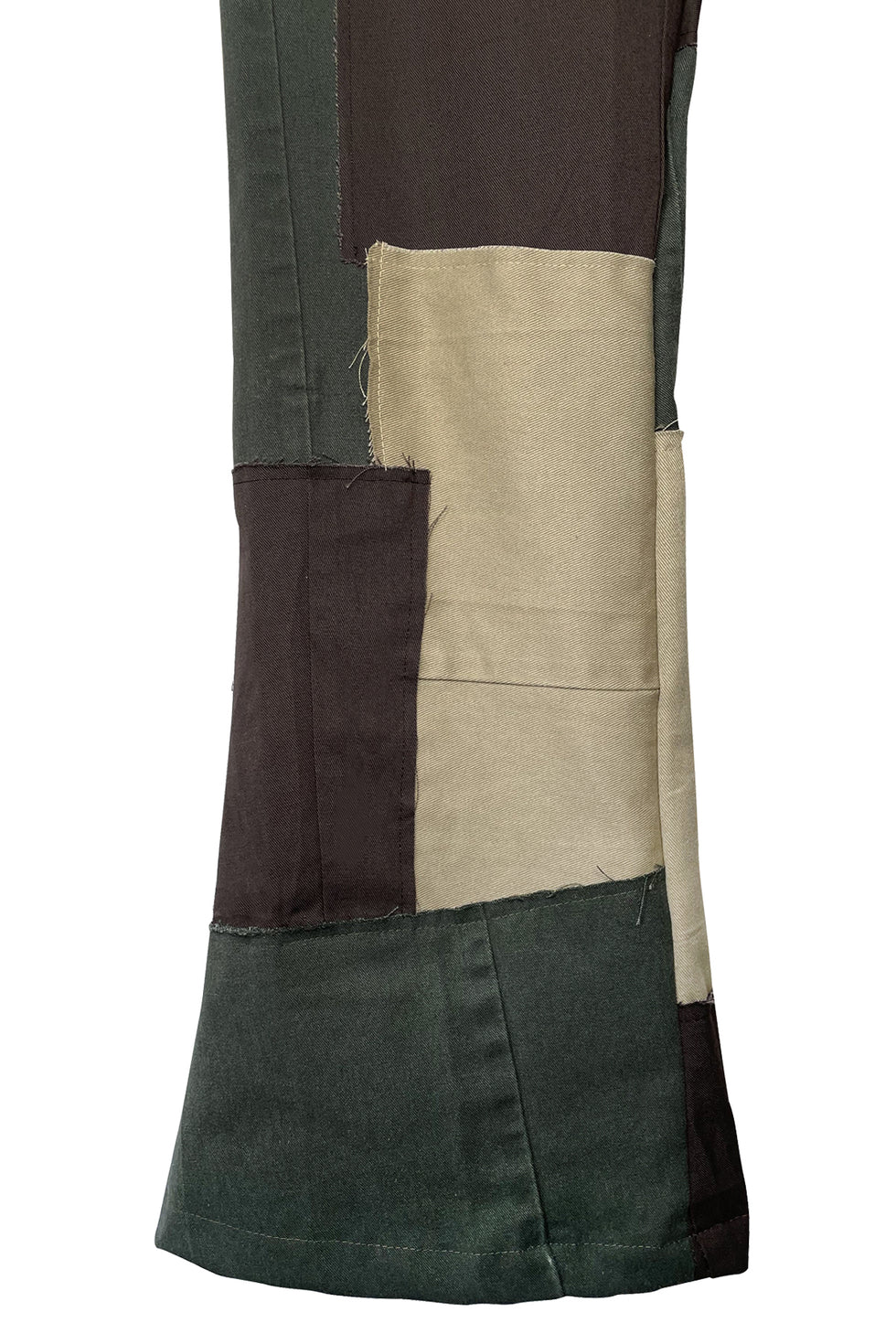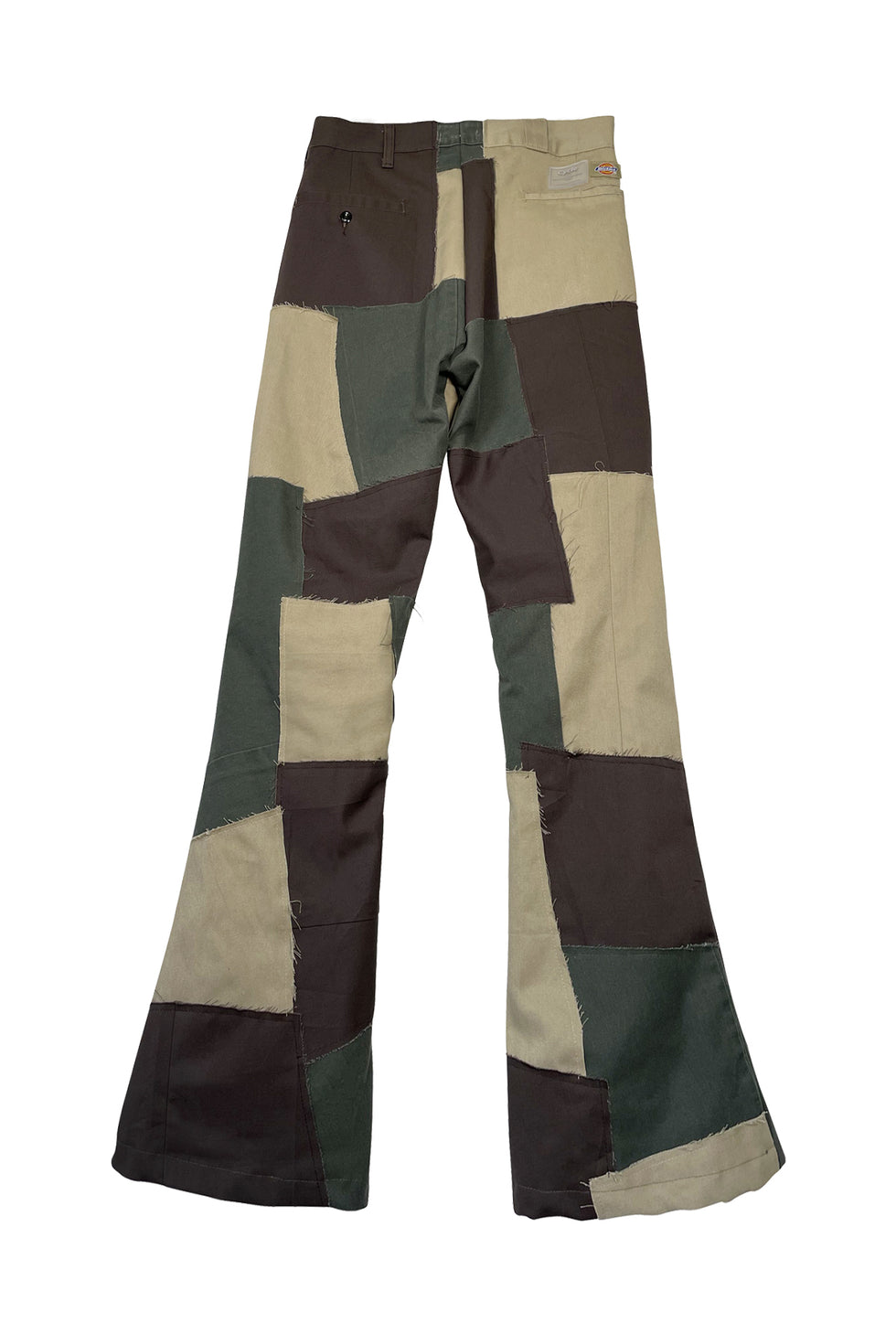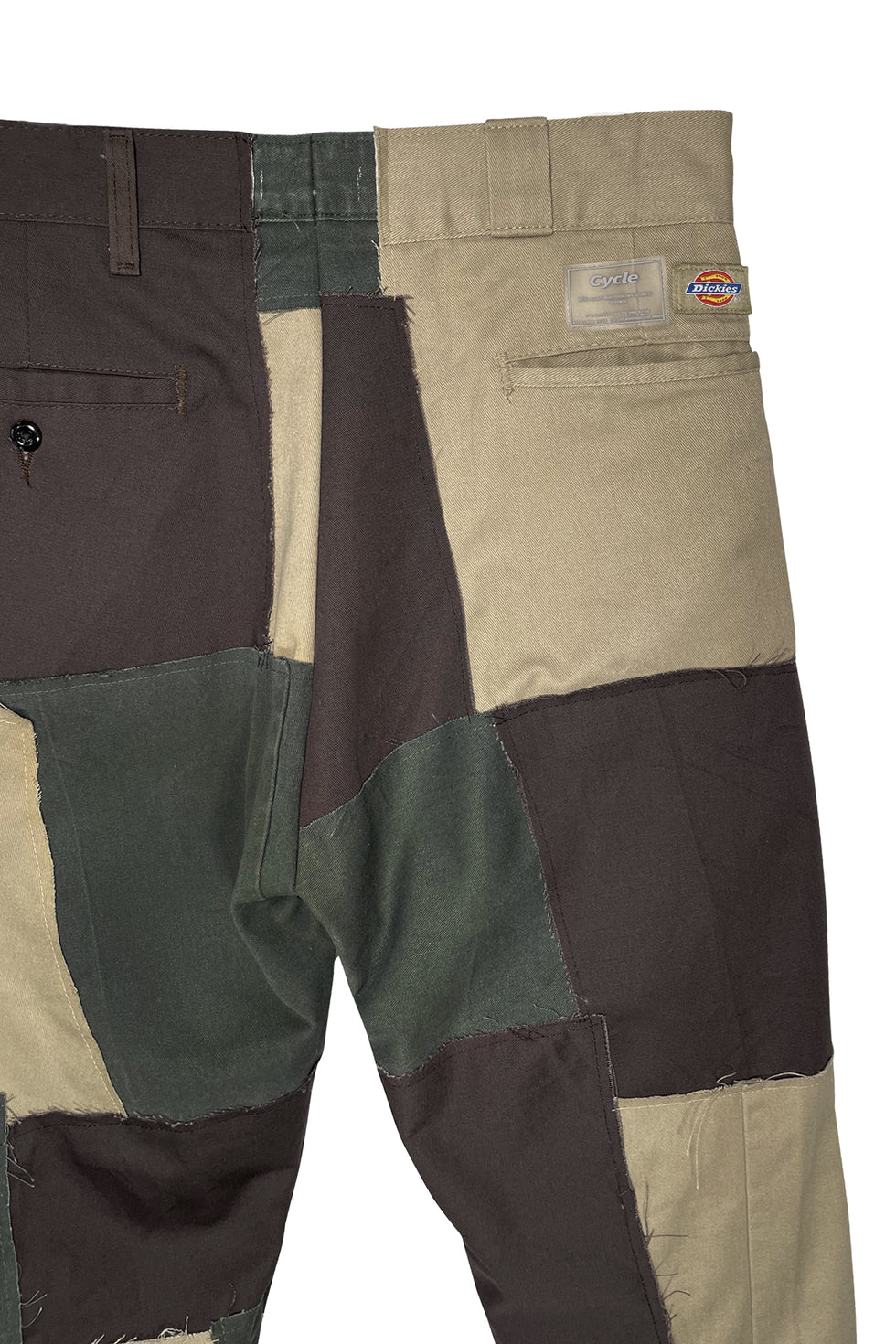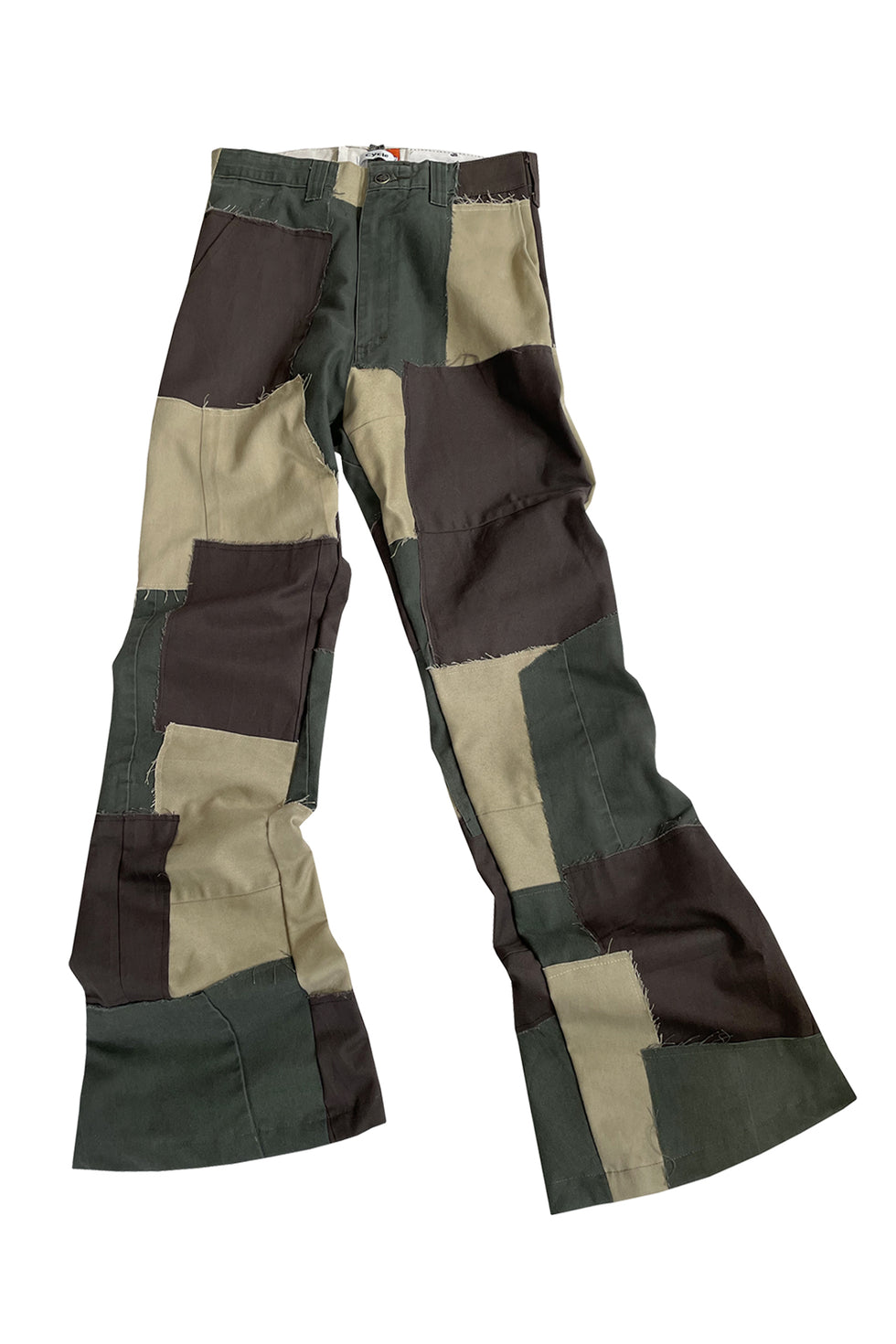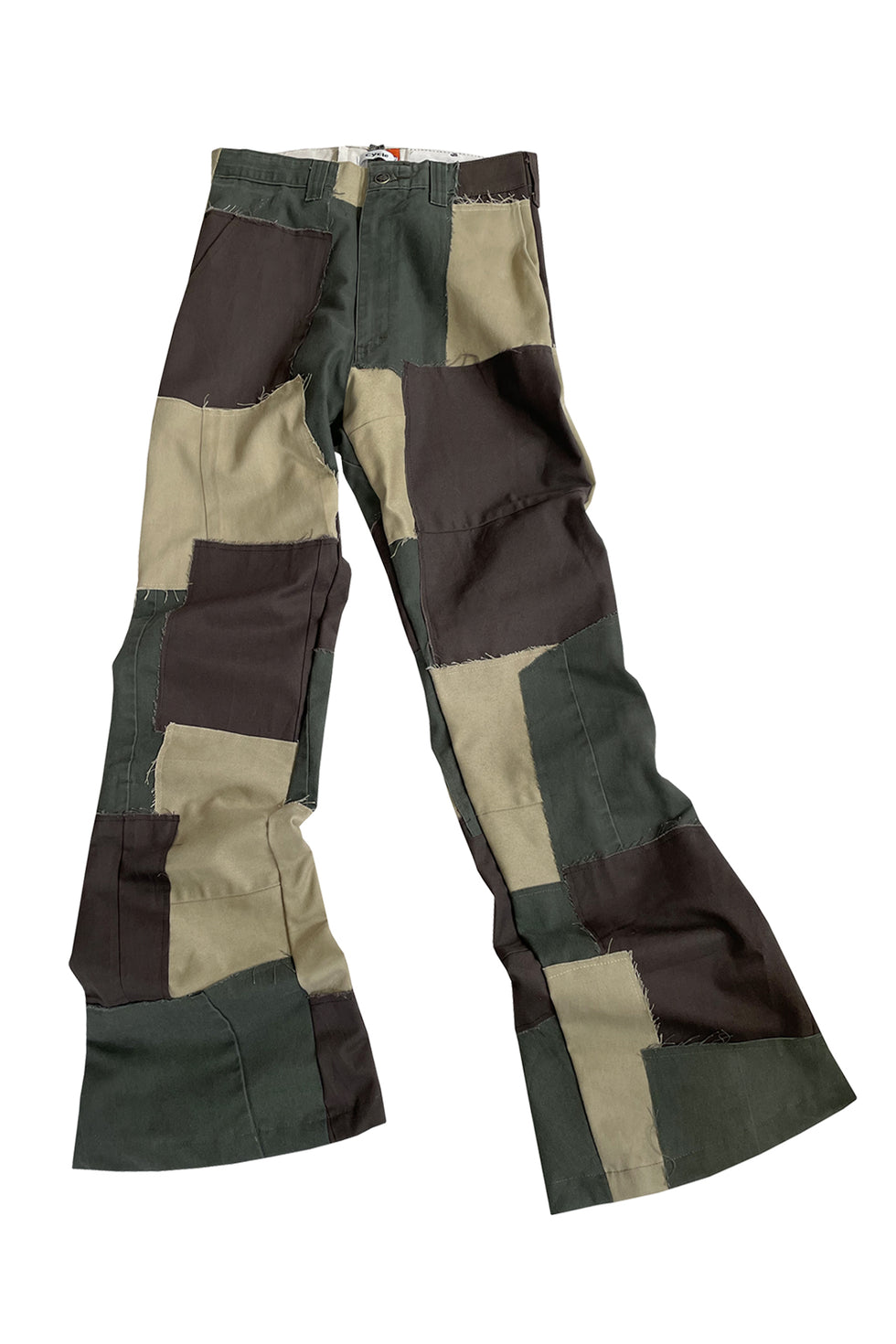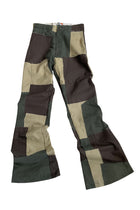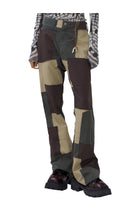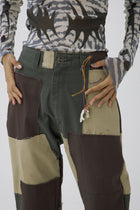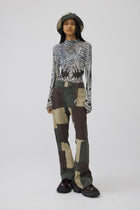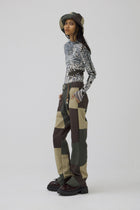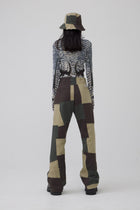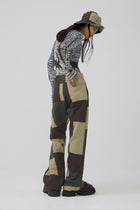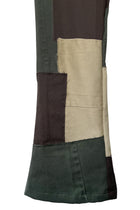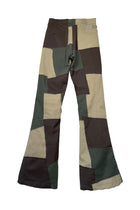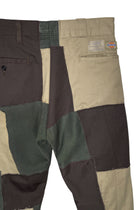 UPCYCLE PANTS from VINTAGE DICKIES -GREEN × BROWN- *Last1
Items upcycled as new PANTS using USED DECKIES.
Produced by combining various PANTS and handmade one by one. We propose a way of enjoying the concept of "creating from existing things" by reviewing the viewpoint from "creating new things".
There is no same thing as one, and each item is a one-of-a-kind item with its own charm. A rubber patch is attached to the back.
Unisex wearable
*Since this product is a one-of-a-kind item, the color scheme and texture may differ.
Please note that the product photo is an image.


USEDのDICKIESを使用し、新たなPANTSとしてアップサイクルしたアイテム。
様々なPANTSを組み合わせて制作し、一つ一つハンドメイドで製作。
「新しいモノを作り出す」から視点を見直し、「あるモノから作り出す」といった楽しみ方を提案。
一つとして同じものはなく、それぞれの個性が魅力の一点物ITEM。
バックにラバーパッチが付きます。
ユニセックスで着用可能

※こちらの商品は一点物となっておりますため、配色柄や質感が異なる場合がございます。
商品写真はイメージとなりますので予めご了承下さい。
COLOR : GREEN × BROWN

ONE SIZE

LENGTH (着丈) : 105.5cm
WAIST (ウエスト) : 77.5cm
HIP (ヒップ) : 90cm
INSEAM (股下) : 80cm

MATERIALS (素材): 100% COTTON

model : 172cm
Hurry! Only 1 Left in Stock!
Real time
24
visitor right now
PAYMENT METHOD / お支払いについて
Tax Info.
PAYMENT METHOD / お支払いについて
下記のお支払い方法がご利用いただけます。
・クレジットカード(VISA、MASTERCARD、AMEX) ※分割払いはお受けしておりませんので、ご了承下さい。
・Paypal
・Apple pay
・Shop pay
・コンビニ支払
※※支払期限はご注文後5日以内となっております。ご注文完了後、支払番号と支払期限日が記載されたメールが届きます。支払期限を過ぎますと番号が無効となり、ご注文はキャンセルとなります。必ず期限内にご入金をお願い致します。
Tax Info.
※日本国外へ配送するご注文には、配送国の関税等(輸入税、VAT付加価値税、税関手数料等)が別途必要になる可能性がございます。
* For the order shipped outside Japan, extra fee (import tax, VAT, custom duties, etc.) may be charged.