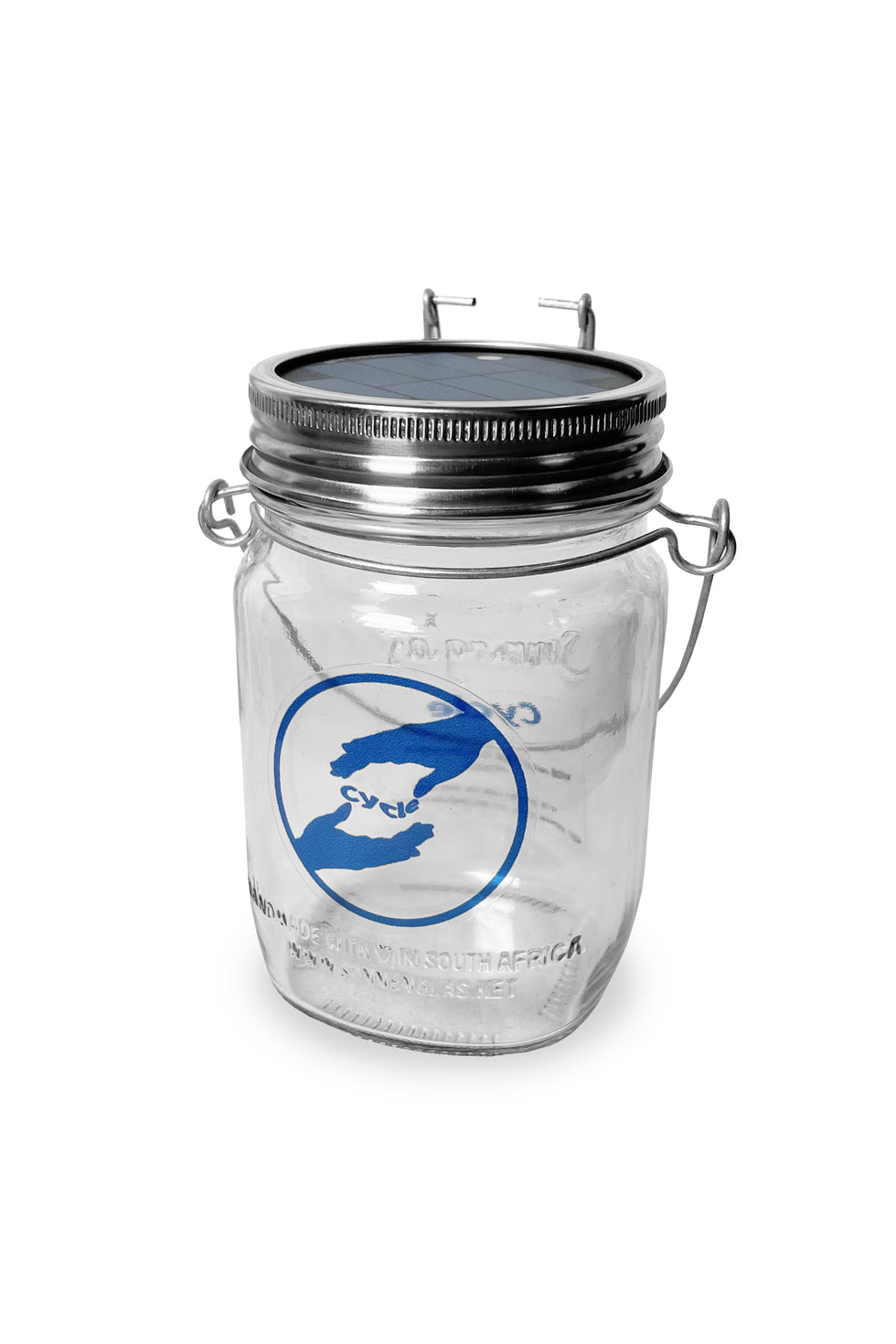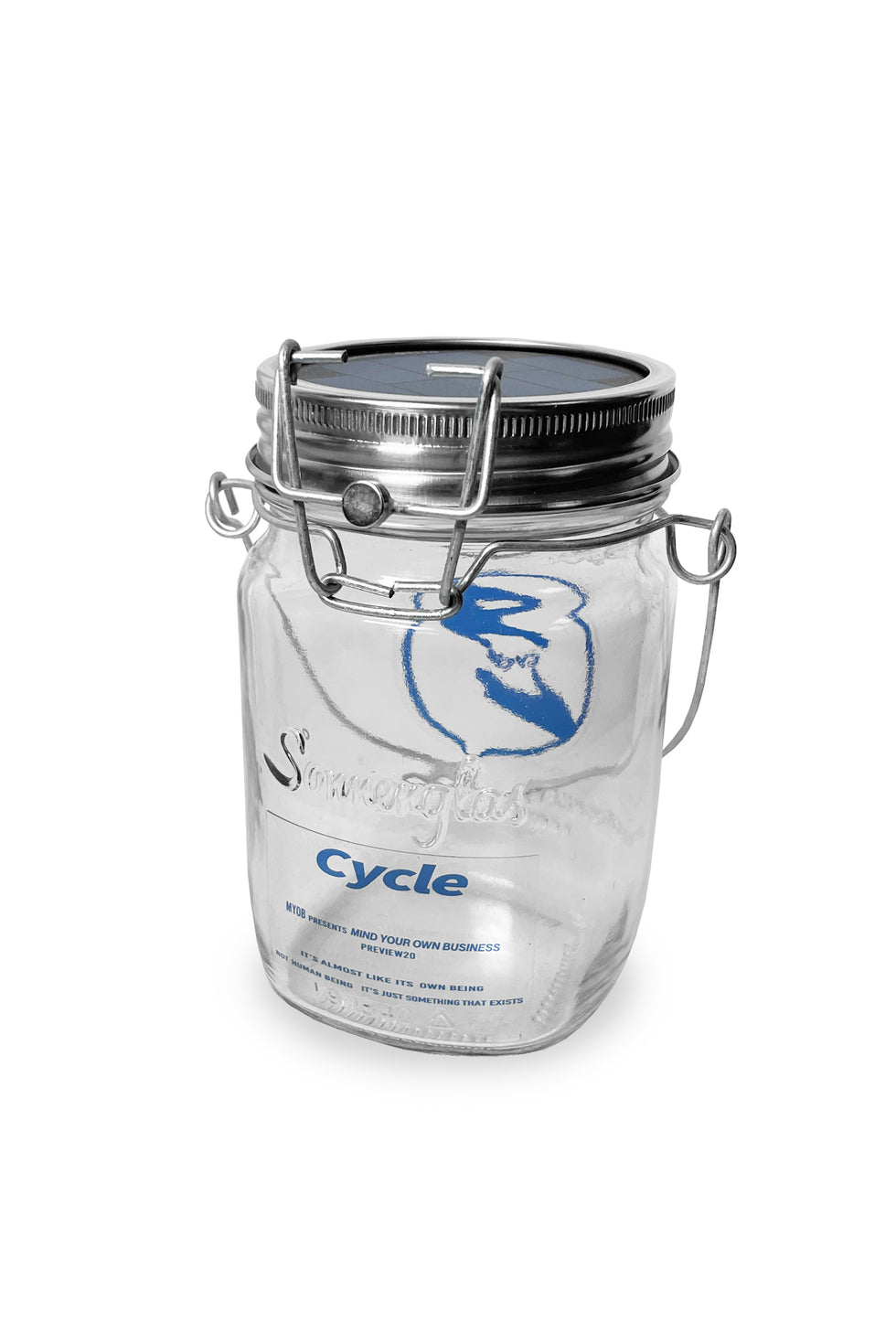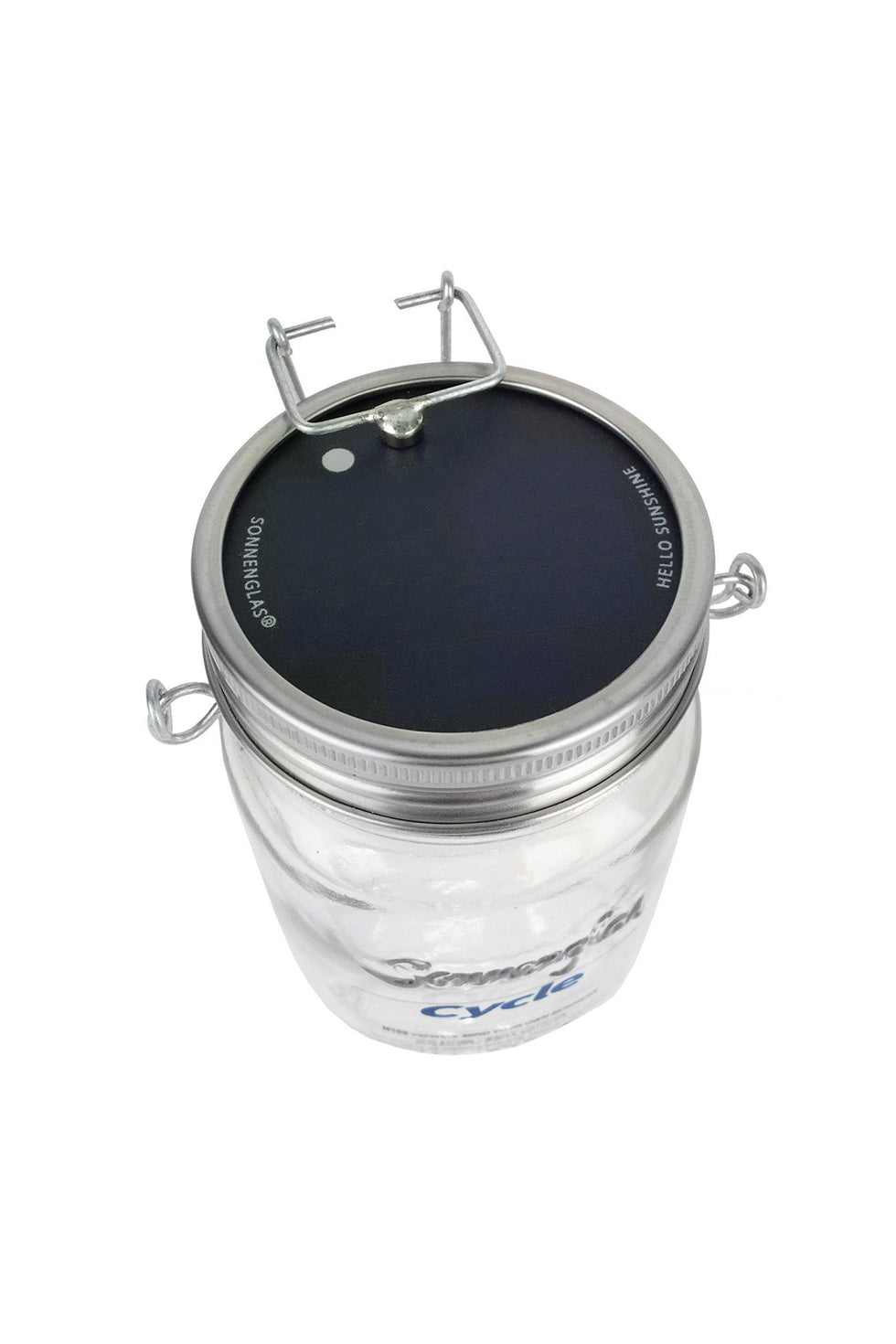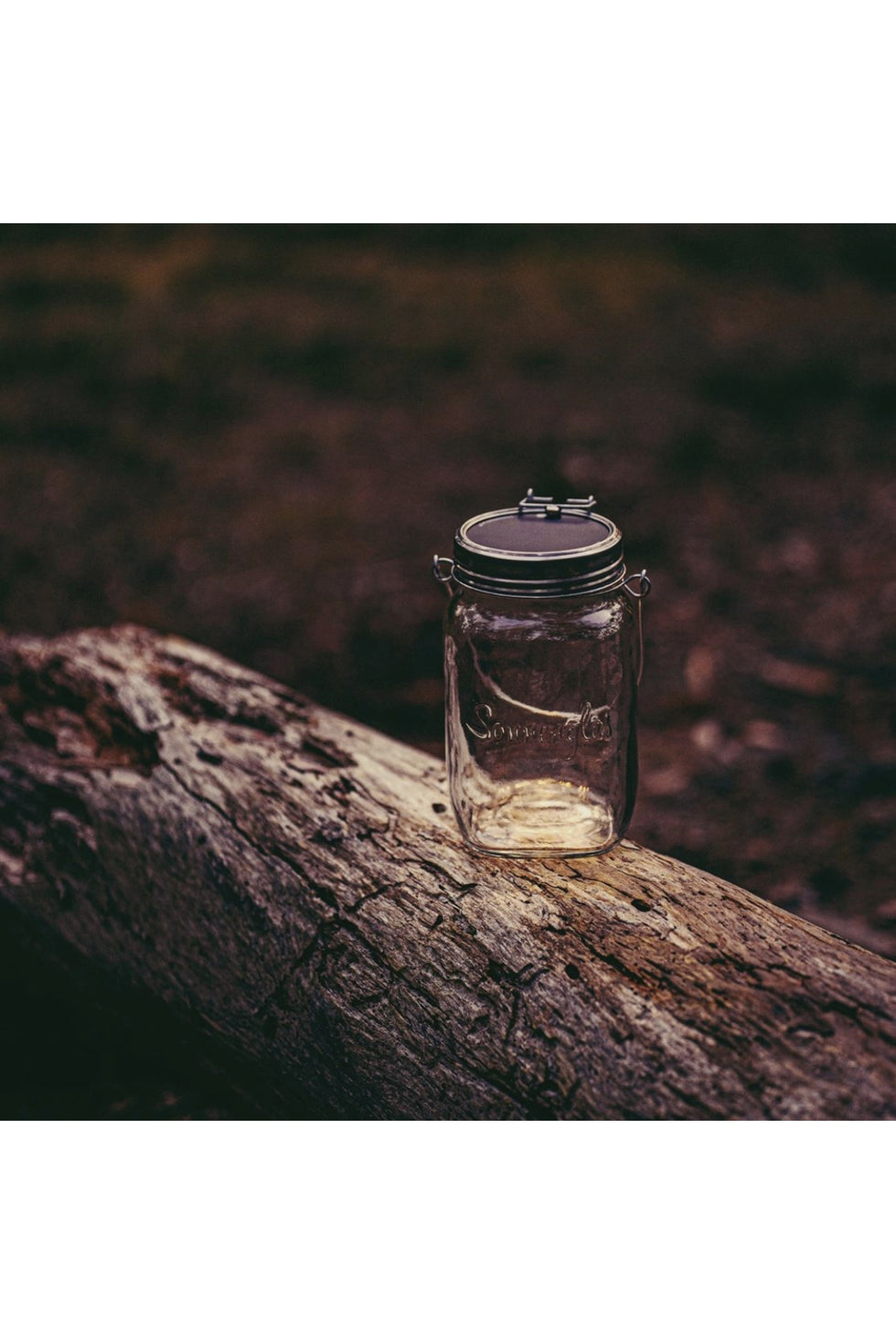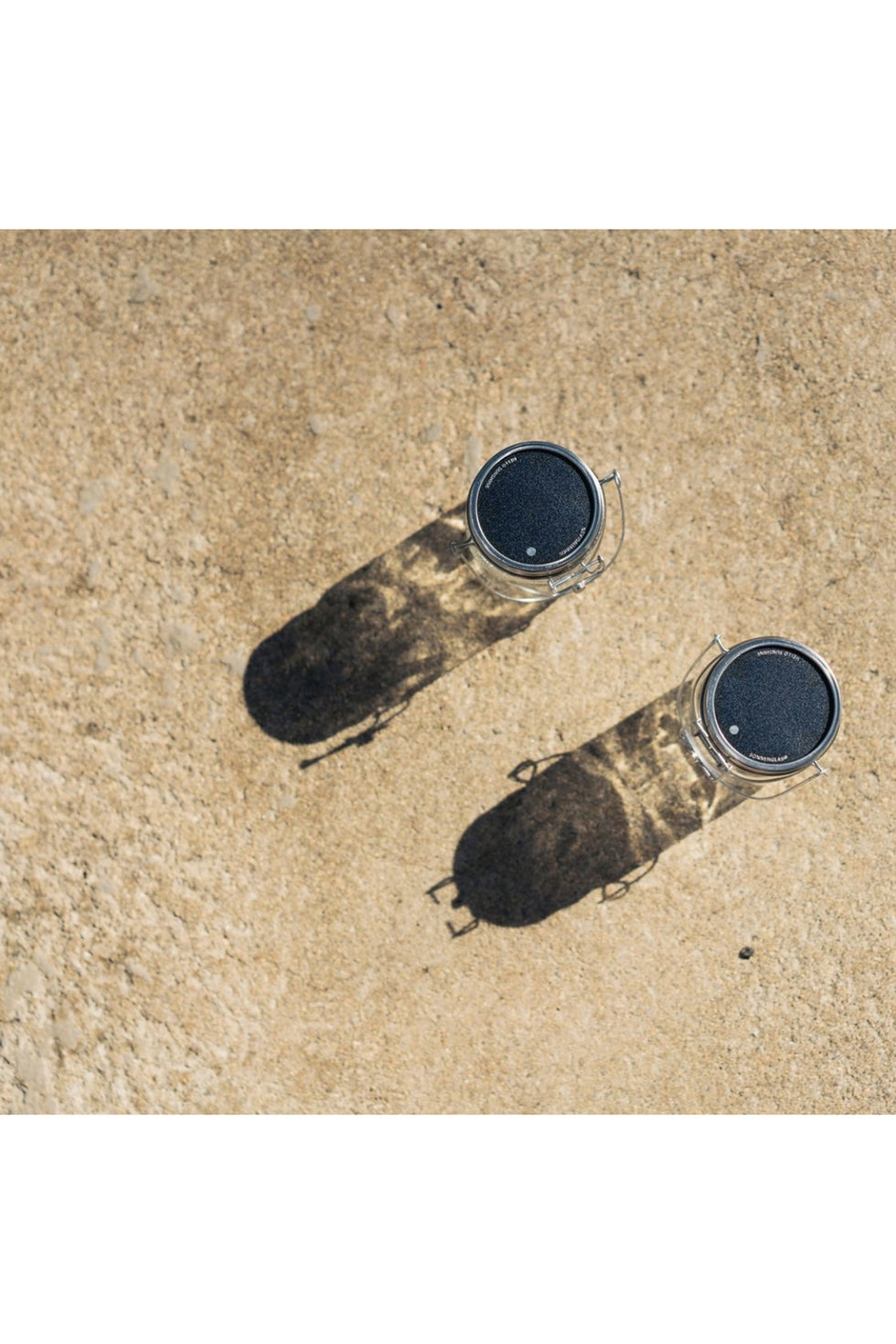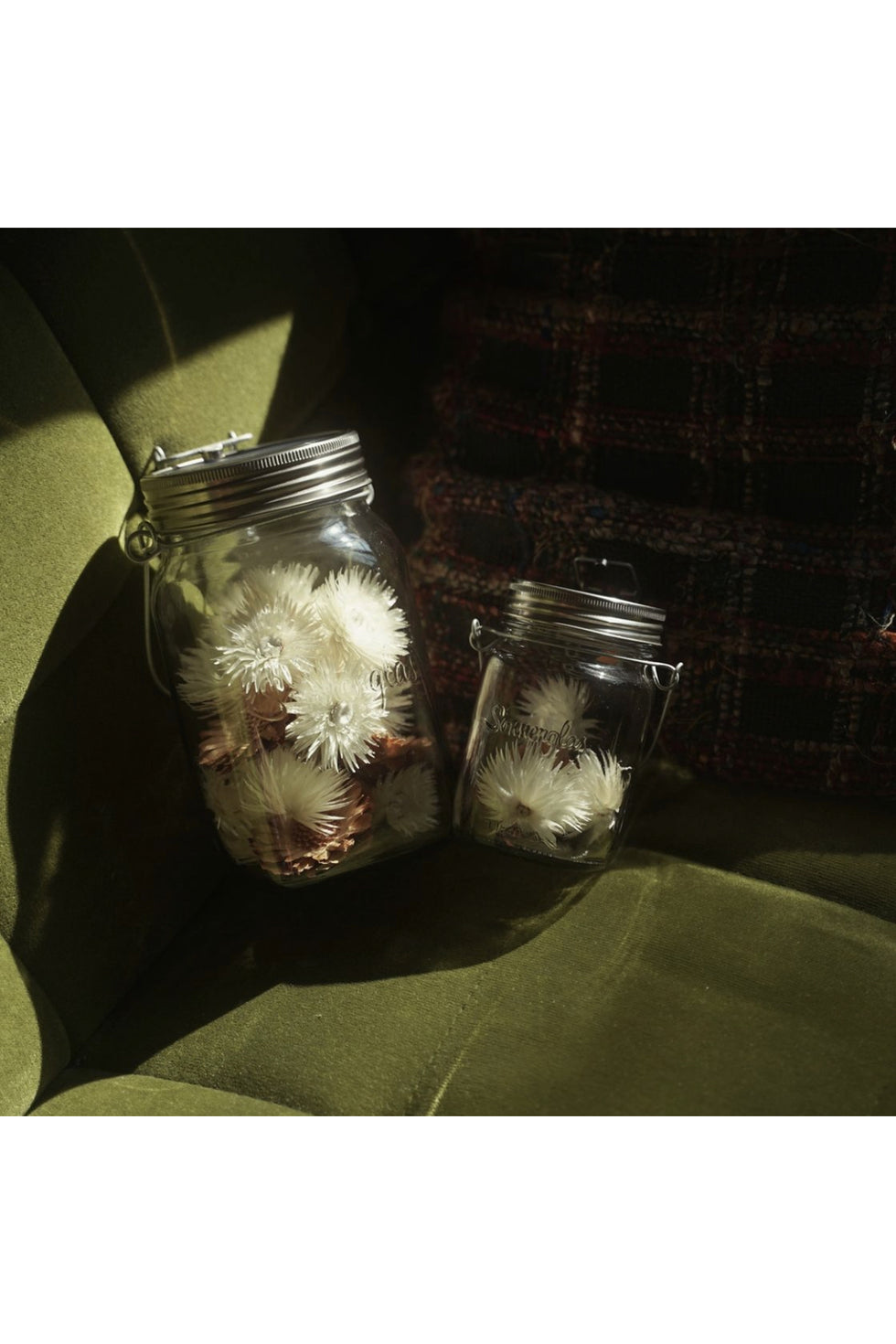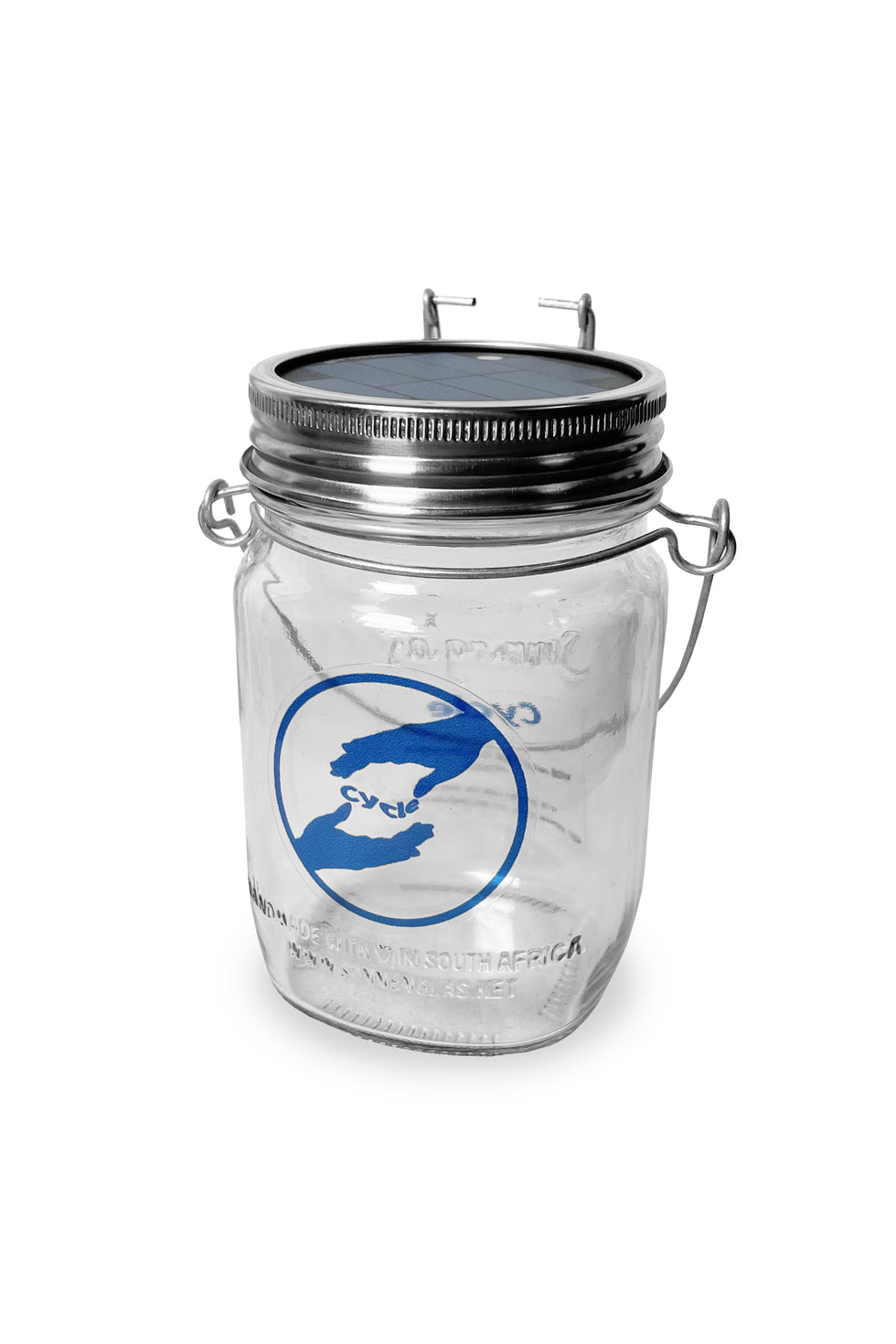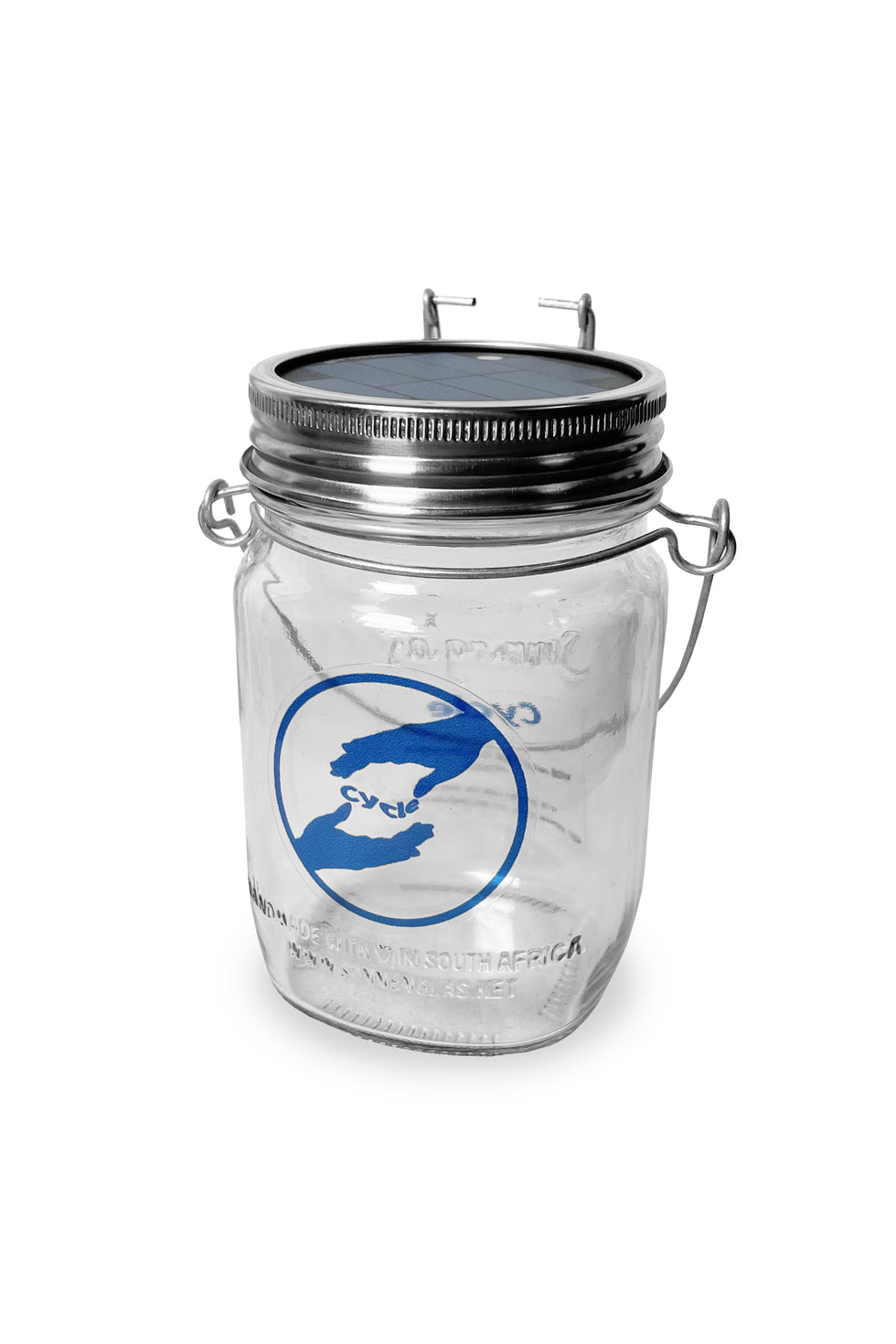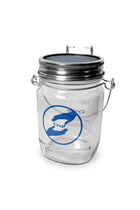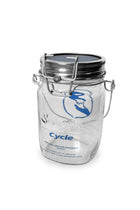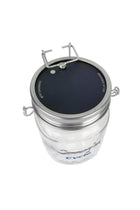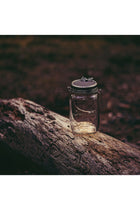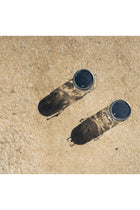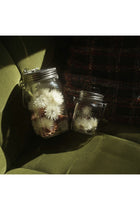 22AW CYCLE SONNENGLASS *Last1
The 2022AW version of Sonnenglass, which has been supported by many people since its debut, has been renewed.
Pay attention to the original sticker with the theme of
"BLUE UTOPIA"
cycleデビュー当時から多くの方にご支持頂いている、ソネングラスの2022AWバージョンがRENEWAL
"BLUE UTOPIA" をテーマとしたオリジナルステッカーを施している


What is "Sonnengrass"?
"Sonnenglass" is a solar LED lamp from South Africa. A solar charging panel is attached to the lid of the Mason jar, and it can be charged by exposing it to direct sunlight (USB charging is also possible). When the magnetic switch is turned on, the LED light turns on and illuminates the area brightly with enough light for reading. The biggest feature of the product is the gentle and soft light that spreads through the bottle. It is durable and highly waterproof, and can emit light continuously for 24 hours or more without losing the light source even if it gets wet with water. It is a product with artistic characteristics that can be used in outdoor scenes and the contents of the bottle can be designed to your liking.

The solar charge panel located on the front side of the Mason jar lid is charged by exposing it to sunlight, so it can be used even when there is no electricity. Originally made for the purpose of supporting the lives of people living in South Africa, it is all made by hand under the system of "Fair Trade" in South Africa. About 70% of glass and metal parts are made of recycled materials, and The battery can be fully charged 800 times or more, and it can be used semi-permanently if you use a paid battery replacement service. It is said to be an "environmentally friendly light".


『ソネングラス』とは
「ソネングラス」は、南アフリカ産のソーラーLEDランプです。
メイソンジャーの蓋部分にソーラーチャージパネルがついており、それを直接日光に当てることで充電されます(USBによる充電も可能)。
磁性スイッチをオンにするとLEDライトがつき、読書にも充分なほどの光量で辺りを明るく照らします。
製品最大の特長は、瓶を通して広がるやさしく柔らかい光です。
丈夫で防水性に優れており、水に濡れても光源を失うことなく、24時間以上の連続発光が可能です。
アウトドアシーンでの活用や、ビンの中身を自分好みにデザインできるアート性をもった製品です。

メイソンジャーのフタの表側に配置されたソーラーチャージパネルを日光に当てることで充電されるので、電気がない状況でも使用することができます。
もともとは南アフリカに住む人々の暮らしを支える目的で作られたもので、すべて南アフリカで"フェアトレード"という制度の元、手作業によって作られています。
ガラスと金属部分の約7割がリサイクル素材からできているほか、
バッテリーは800回以上満充電にすることができ、有料の電池交換サービスを利用すれば半永久的に使用できることから、
「環境にもやさしい灯り」と言われています。


What is Fair Trade?
The literal translation of fair trade is "fair and fair trade." In other words, by continuously purchasing raw materials and products from developing countries at reasonable prices, It is a "trade mechanism" that aims to improve the livelihoods and independence of producers and workers in developing countries who are in a weak position. To put it simply, we will build a factory in South Africa, where the unemployment rate is high, hire local people and pay fair wages. We are creating a system where you can sell the Sonnen glass that you made there and hire it again with the money to make it. It's just a "cycle". Feel the warmth and the splendor of natural light power generation, which are handmade one by one.
フェアトレードとは
フェアトレードとは直訳すると「公平・公正な貿易」。
つまり、開発途上国の原料や製品を適正な価格で継続的に購入することにより、
立場の弱い開発途上国の生産者や労働者の生活改善と自立を目指す「貿易のしくみ」をいいます。
わかりやすく説明すると、失業率の高い南アフリカに工場を作り、現地の人を雇用し正当な賃金を支払います。
そこで作ってもらったソネングラスを販売しそのお金でまた雇用し制作してもらうとゆう仕組みをつくっています。
まさに"サイクル"ですね。
1つ1つ手作りで作られた温もりと自然光発電の素晴らしさを感じてください


Sonnenglass Japan 公式HPはこちら
Sonnenglass Japan Youtubeはこちら


COLOR : GLASS

CAPACITY : 250ml
WEIGHT : 0.3kg
Hurry! Only 1 Left in Stock!
Real time
17
visitor right now
PAYMENT METHOD / お支払いについて
Tax Info.
PAYMENT METHOD / お支払いについて
下記のお支払い方法がご利用いただけます。
・クレジットカード(VISA、MASTERCARD、AMEX) ※分割払いはお受けしておりませんので、ご了承下さい。
・Paypal
・Apple pay
・Shop pay
・コンビニ支払
※※支払期限はご注文後5日以内となっております。ご注文完了後、支払番号と支払期限日が記載されたメールが届きます。支払期限を過ぎますと番号が無効となり、ご注文はキャンセルとなります。必ず期限内にご入金をお願い致します。
Tax Info.
※日本国外へ配送するご注文には、配送国の関税等(輸入税、VAT付加価値税、税関手数料等)が別途必要になる可能性がございます。
* For the order shipped outside Japan, extra fee (import tax, VAT, custom duties, etc.) may be charged.