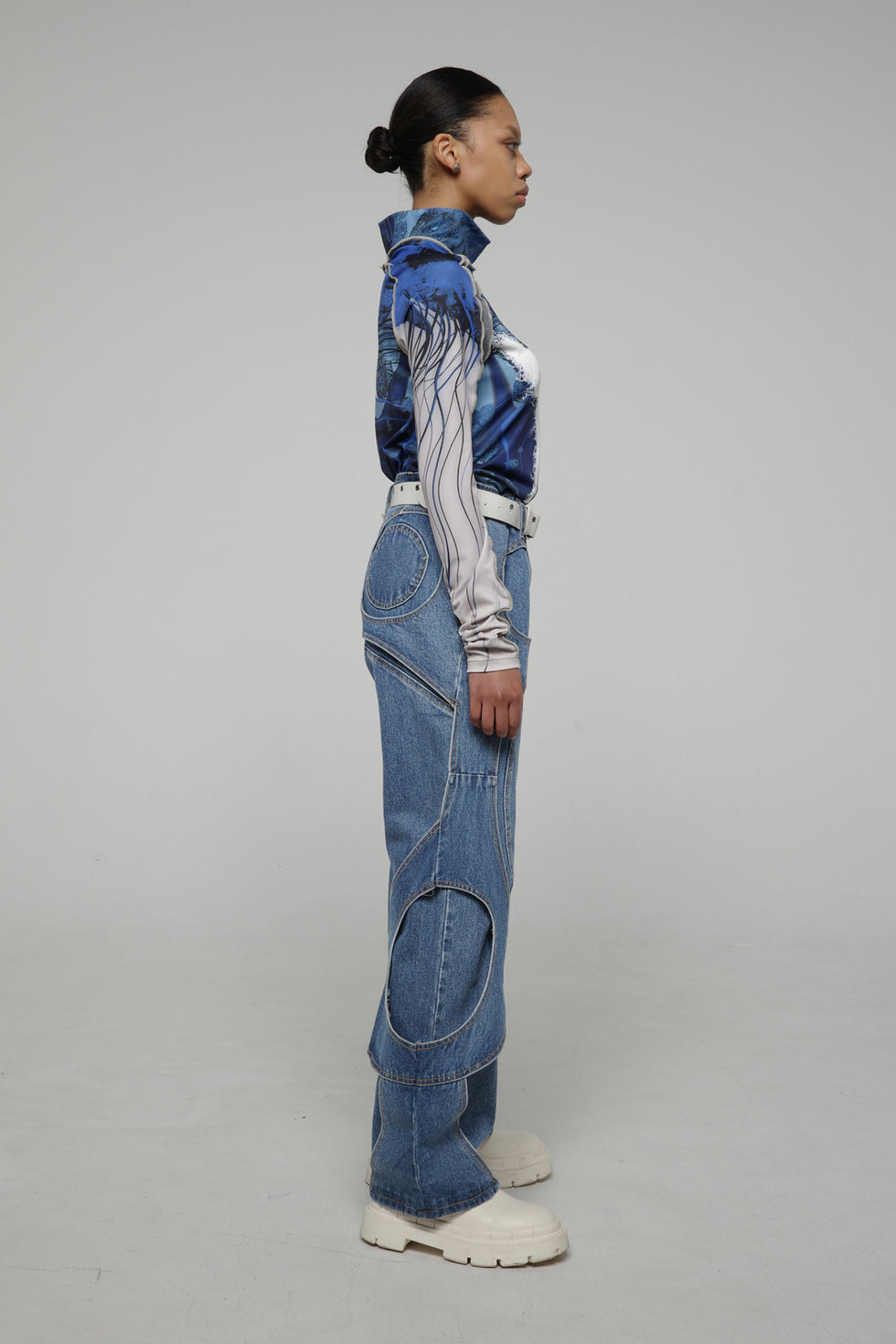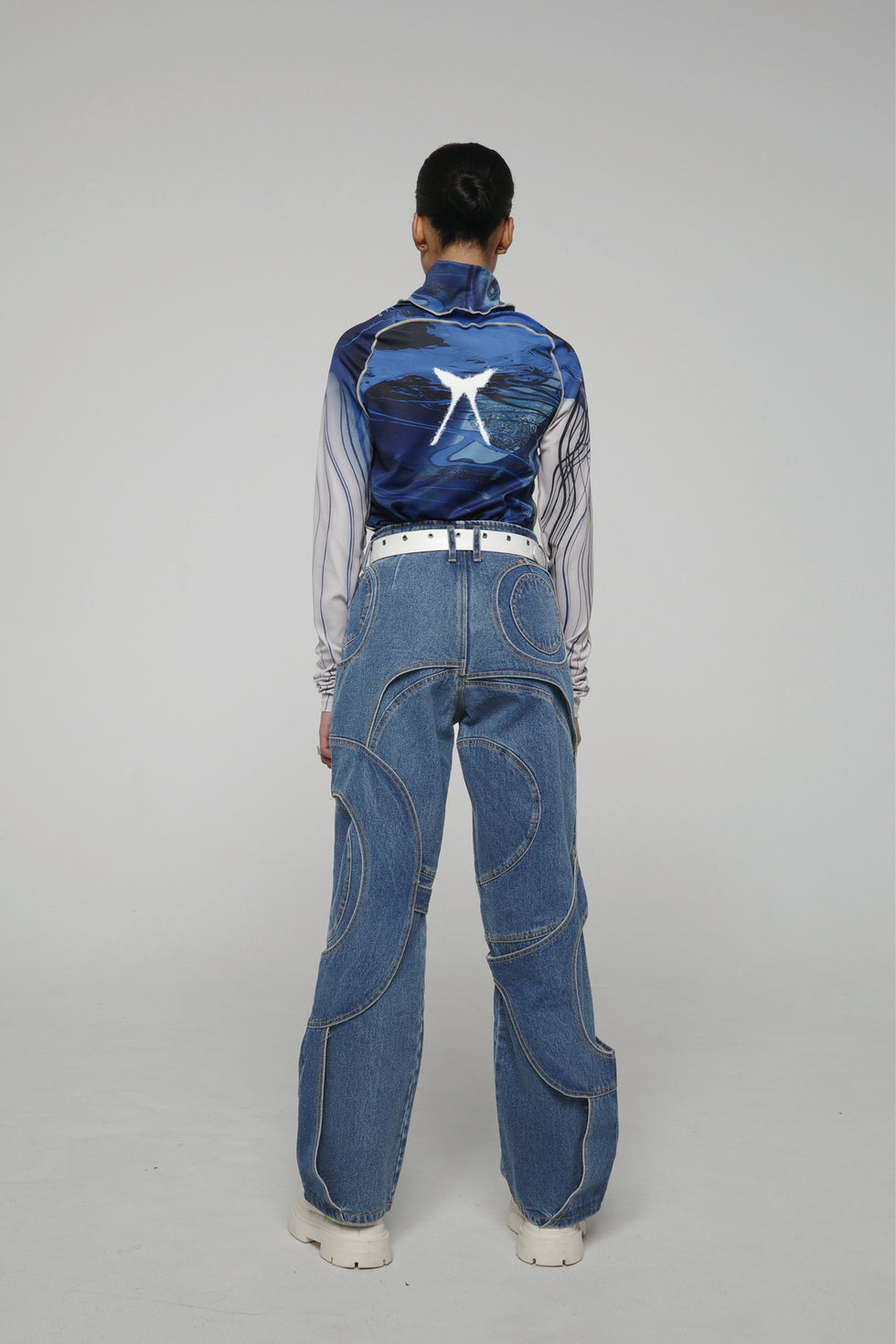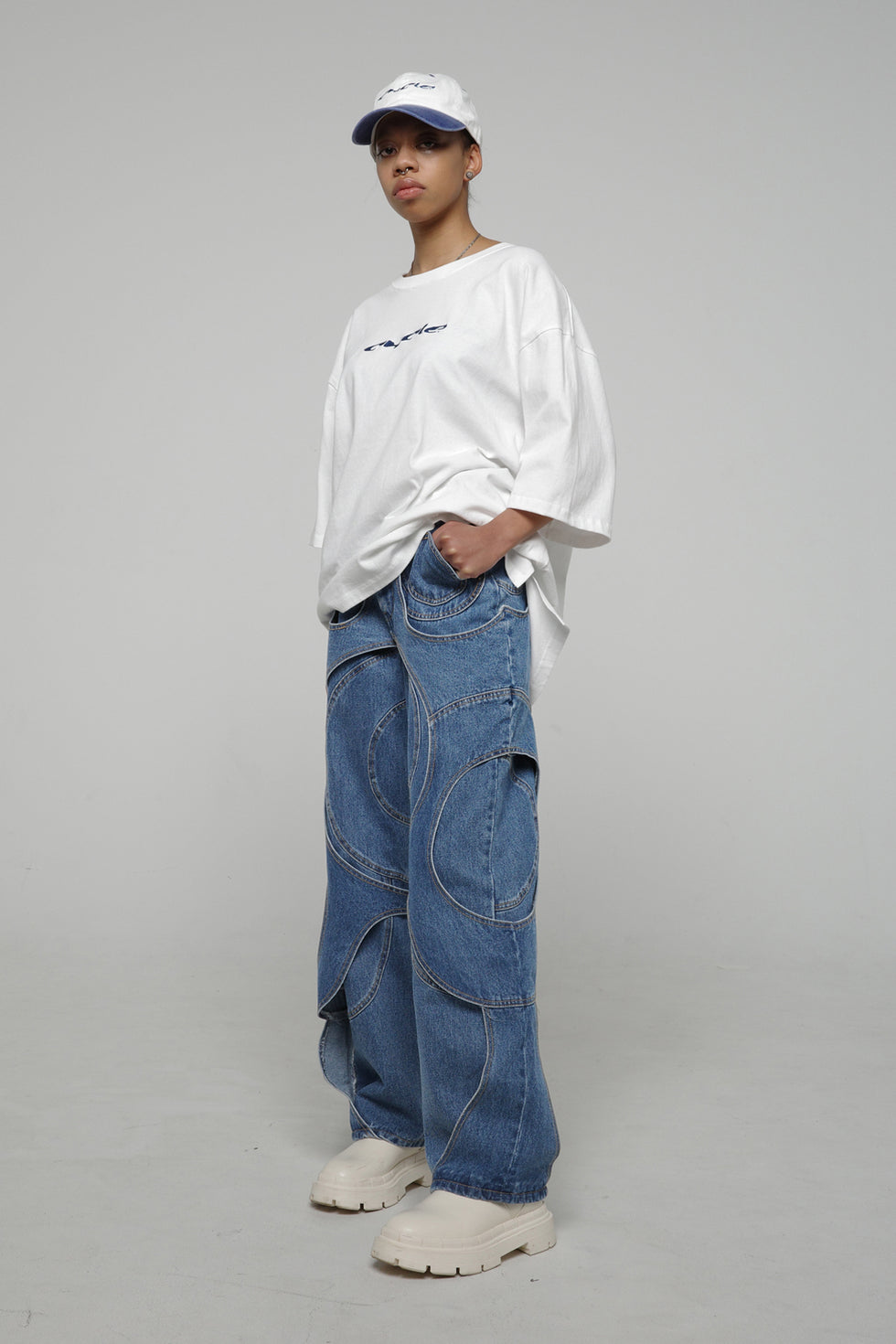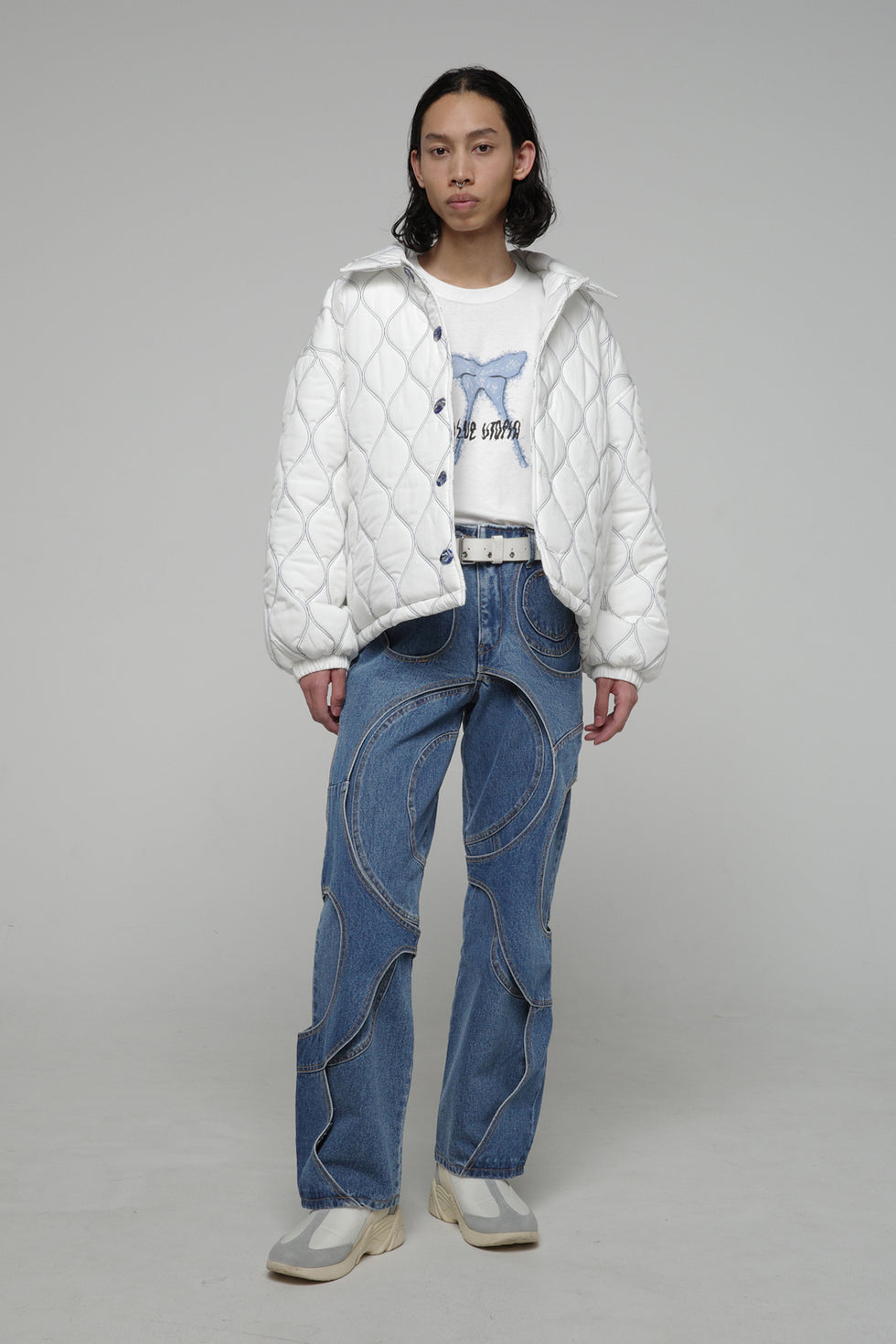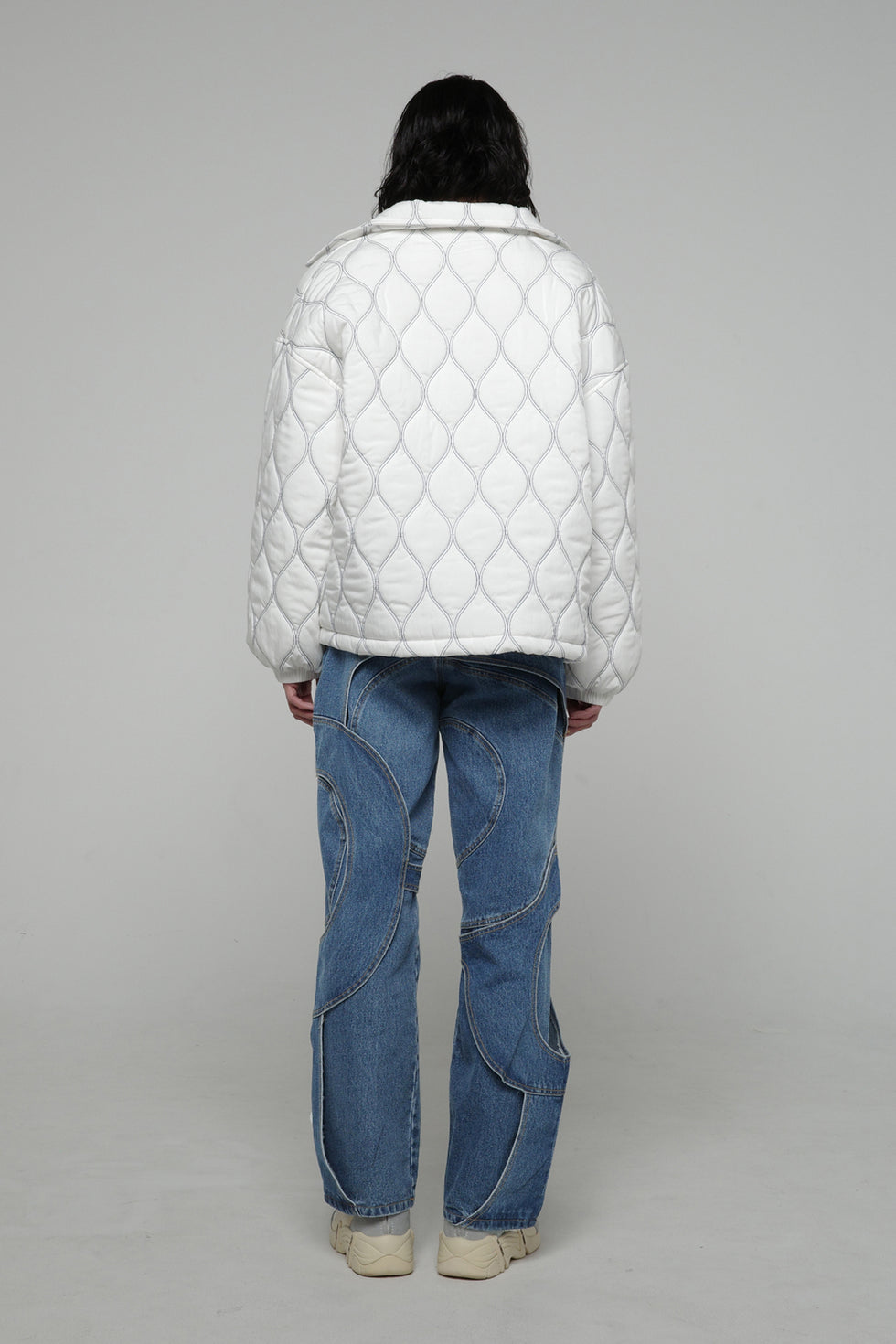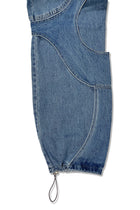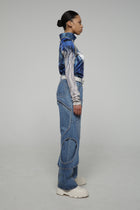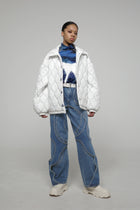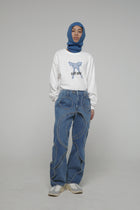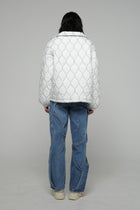 CIRCLE CUT-OUT PANTS -WASHED DENIM-
double layered denim pants
Constructed using only circles, the upper and lower circles overlap to create a three-dimensional appearance.
There is a circular pocket on the front and pockets on the sides.
Due to the wash process, each item has its own unique shading.
straight silhouette
Can be freely adjusted with the cord at the hem
Can be worn by unisex
Clear rubber patch on the back
二重構造になったデニムパンツ
円だけで構築し、上下の円が重なり合って立体的に見える
フロントには円型のポケットと、サイドにもポケットが付いている
ウォッシュ加工により一点一点に独特な濃淡が現れている
ストレートシルエット
裾のコードで自由に調節できる
ユニセックスで着用可能
バックにはクリアラバーパッチを施した
COLOR : WASHED DENIM

ONE SIZE

LENGTH (着丈) : 107cm
WAIST (ウエスト) : 77cm
HIP (ヒップ) : 102cm
INSEAM (股下) : 81cm

MATERIALS (素材): 100% COTTON

model : 167cm

Hurry! Only 7 Left in Stock!
Real time
22
visitor right now
PAYMENT METHOD / お支払いについて
Tax Info.
PAYMENT METHOD / お支払いについて
下記のお支払い方法がご利用いただけます。
・クレジットカード(VISA、MASTERCARD、AMEX) ※分割払いはお受けしておりませんので、ご了承下さい。
・Paypal
・Apple pay
・Shop pay
・コンビニ支払
※※支払期限はご注文後5日以内となっております。ご注文完了後、支払番号と支払期限日が記載されたメールが届きます。支払期限を過ぎますと番号が無効となり、ご注文はキャンセルとなります。必ず期限内にご入金をお願い致します。
Tax Info.
※日本国外へ配送するご注文には、配送国の関税等(輸入税、VAT付加価値税、税関手数料等)が別途必要になる可能性がございます。
* For the order shipped outside Japan, extra fee (import tax, VAT, custom duties, etc.) may be charged.