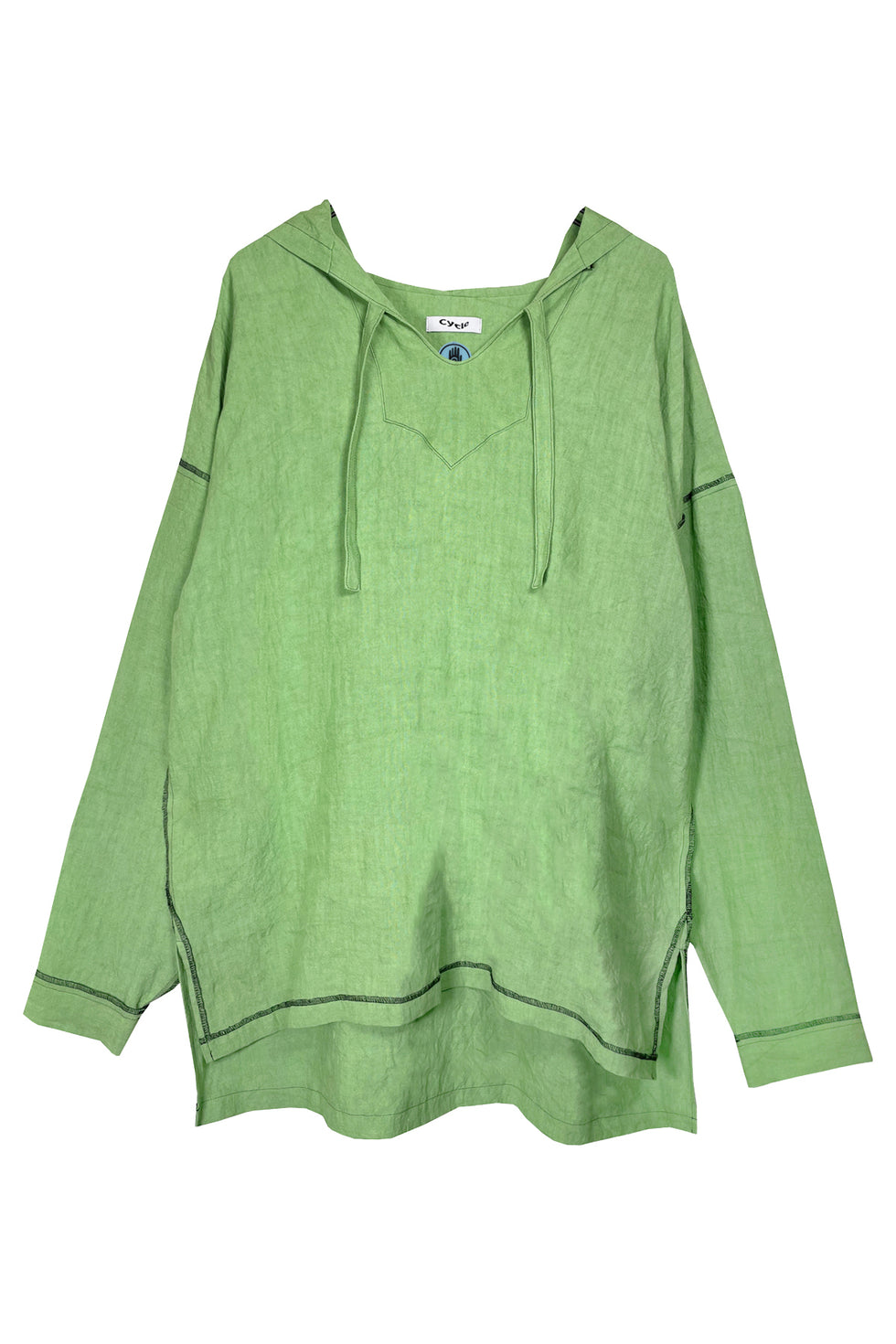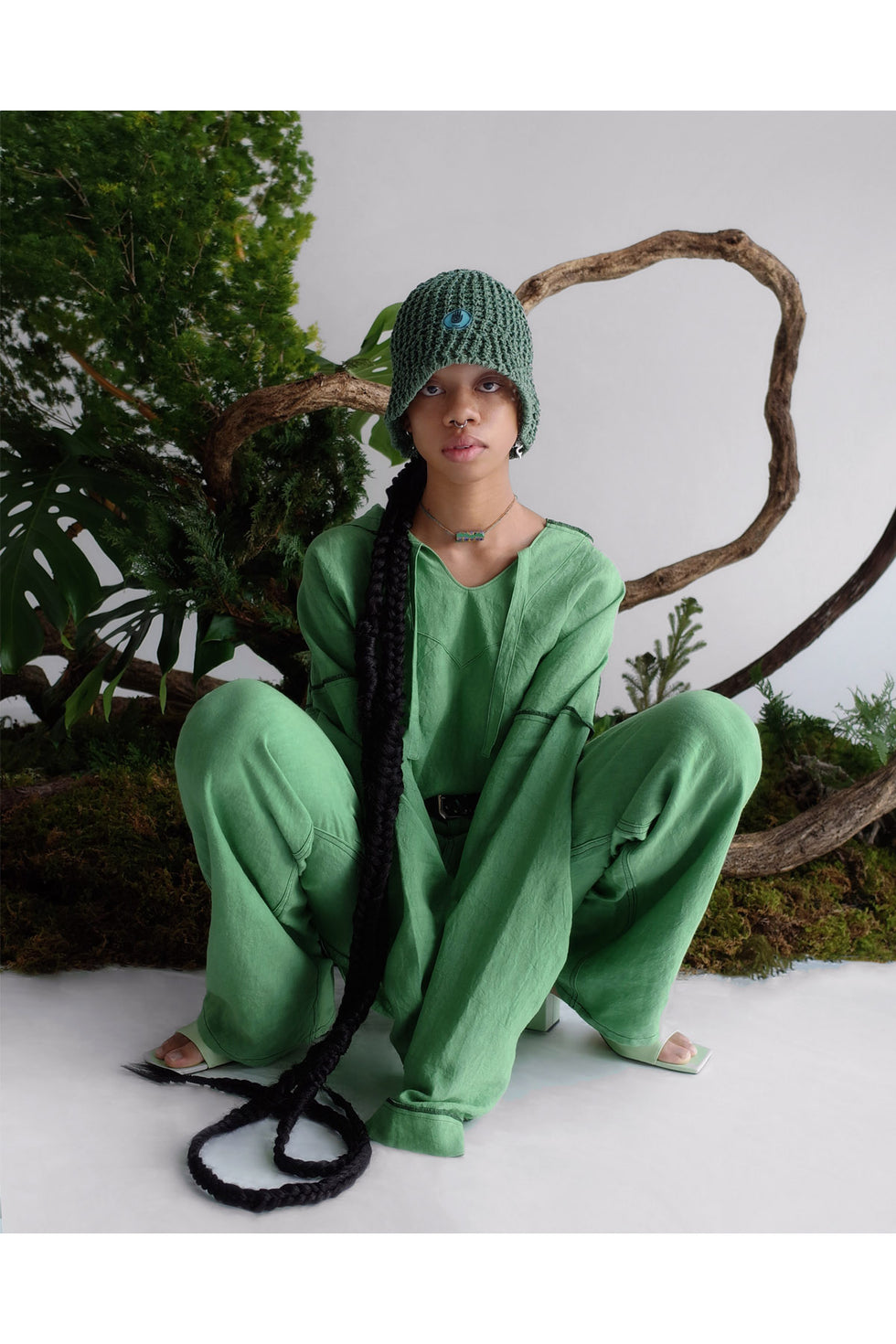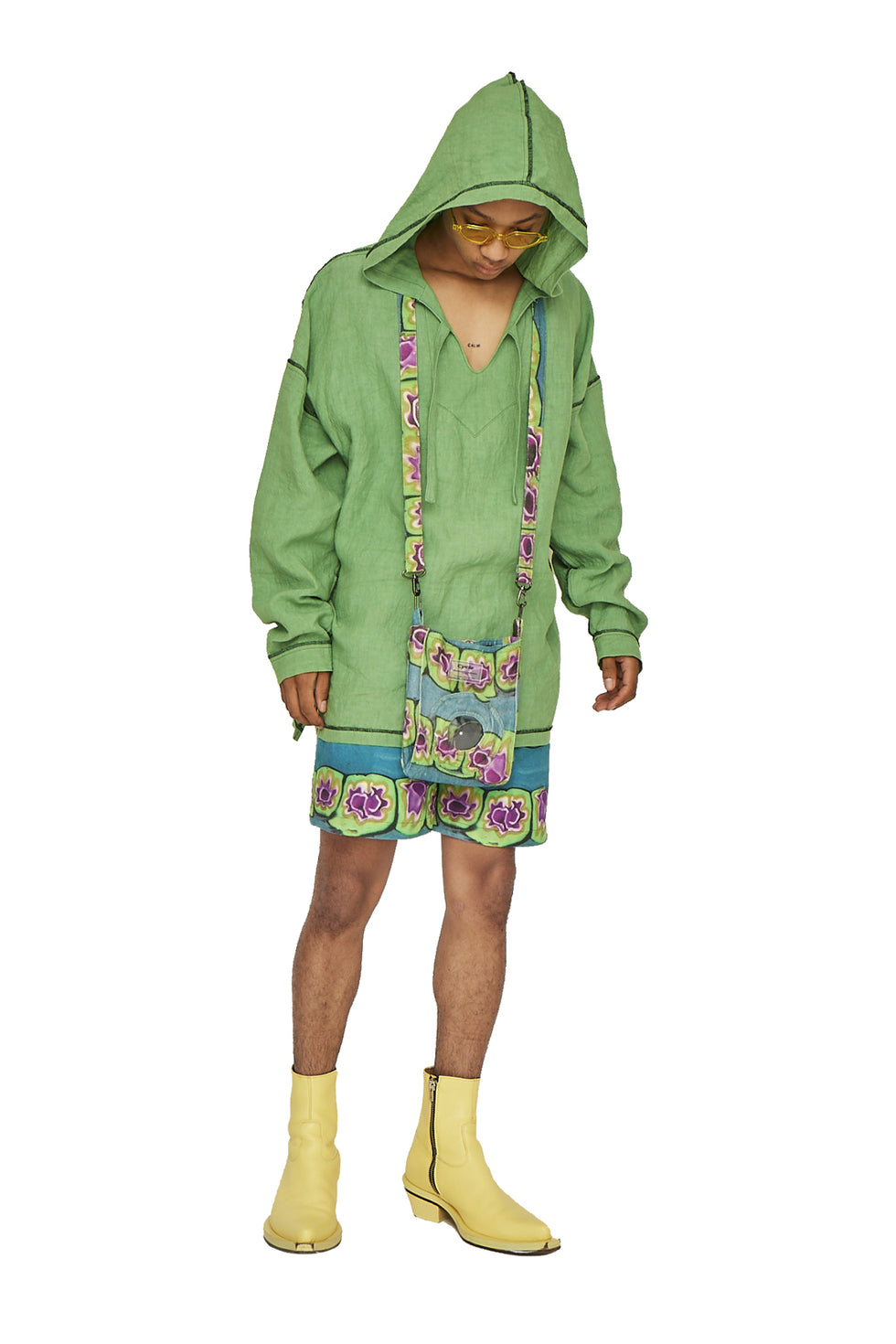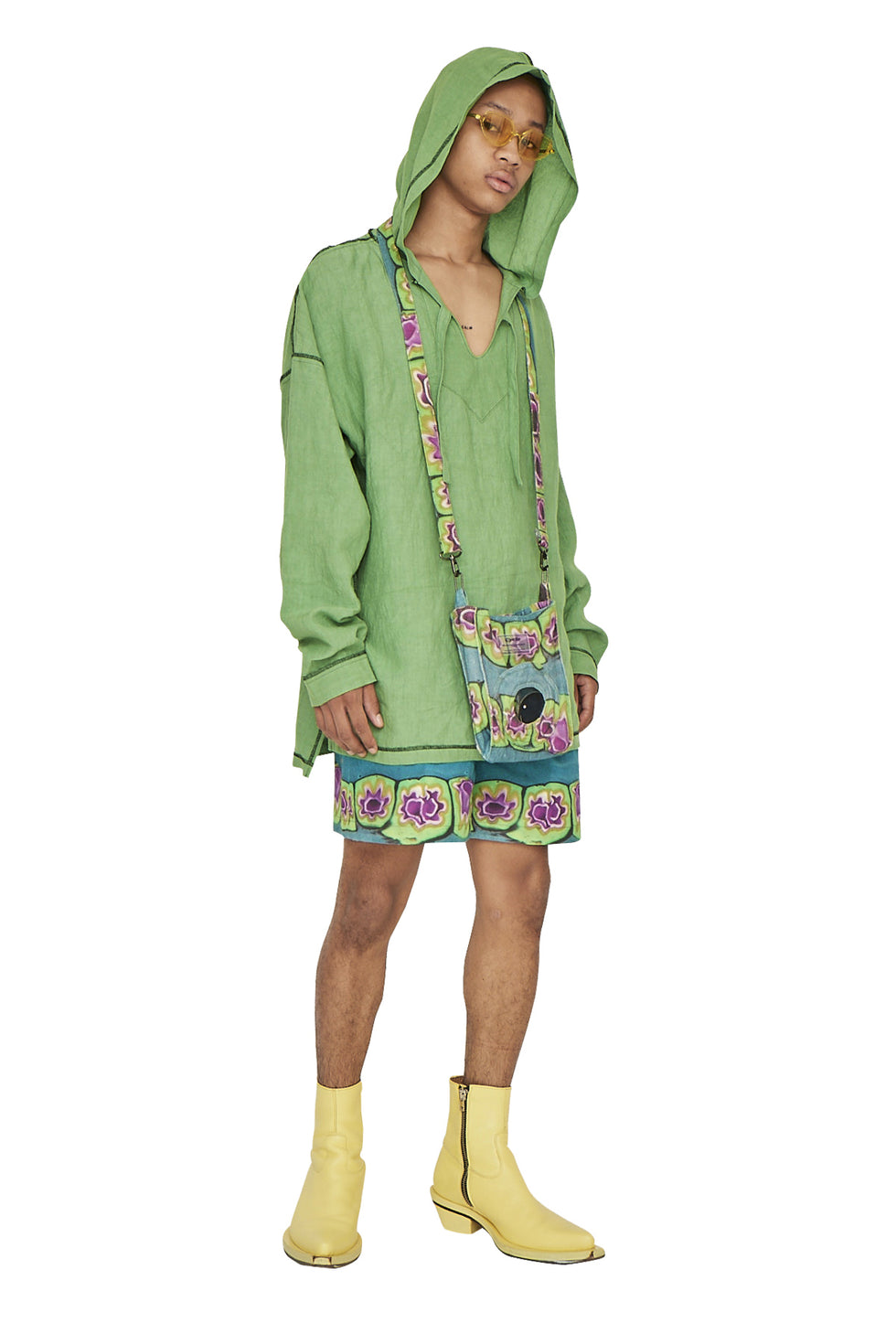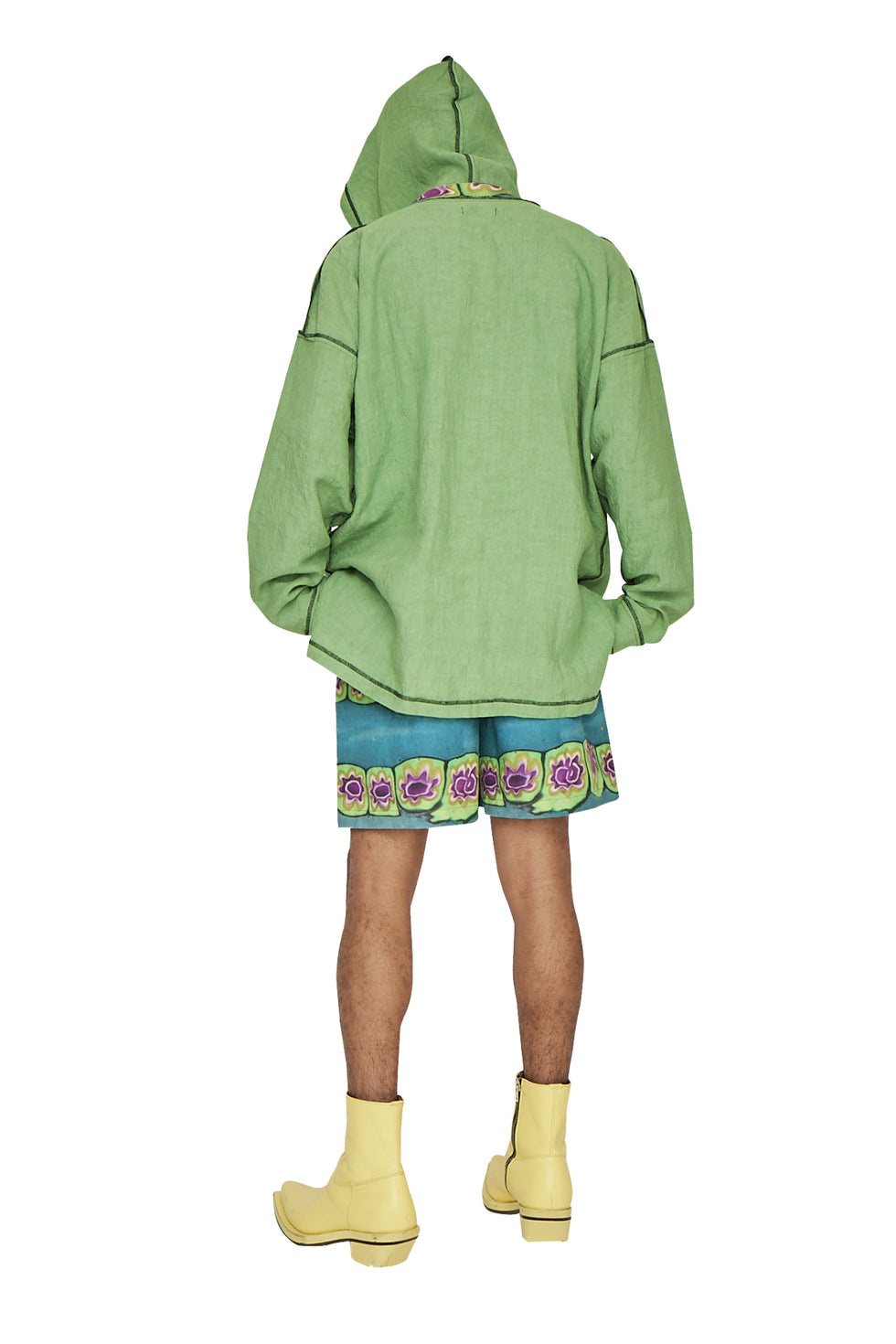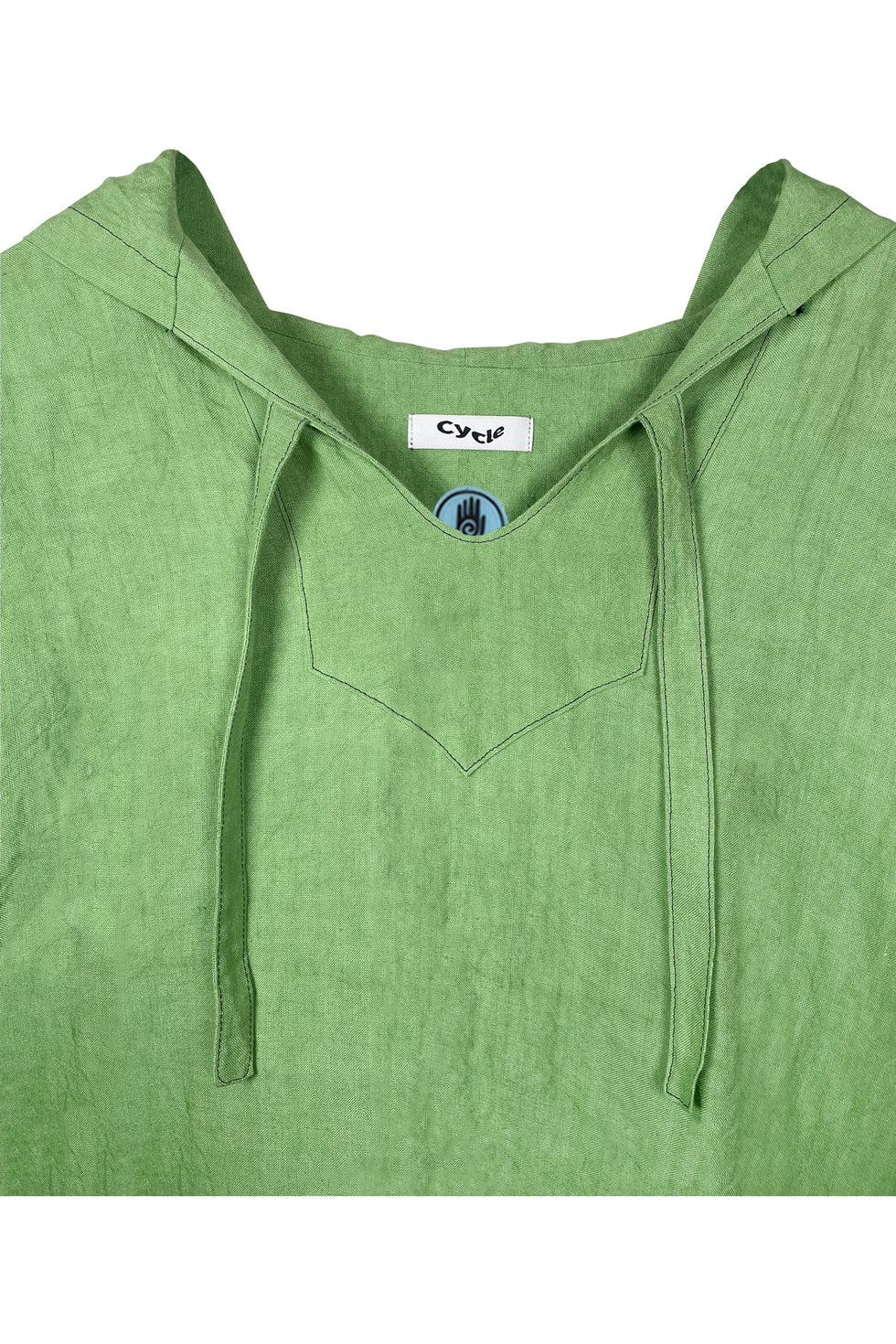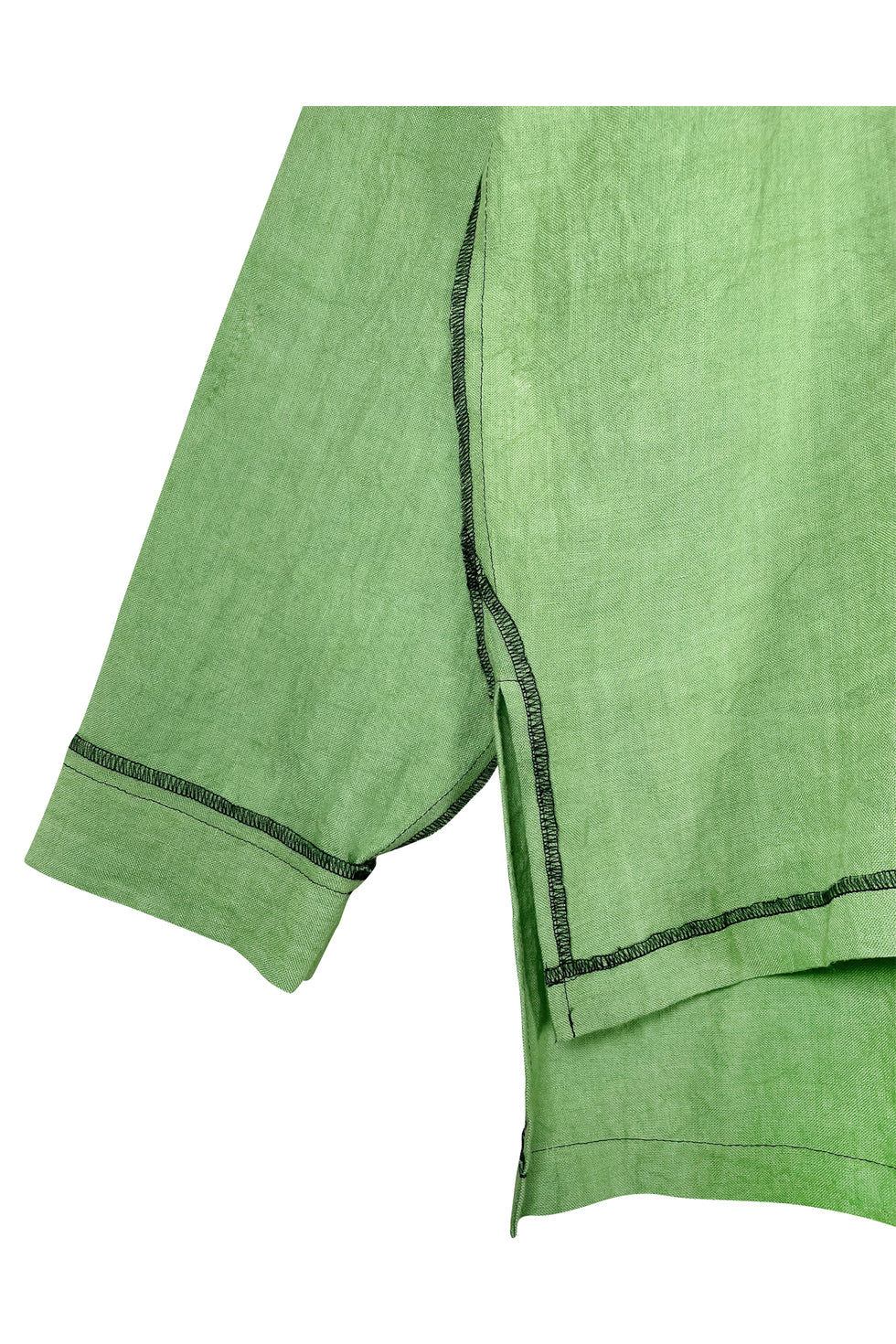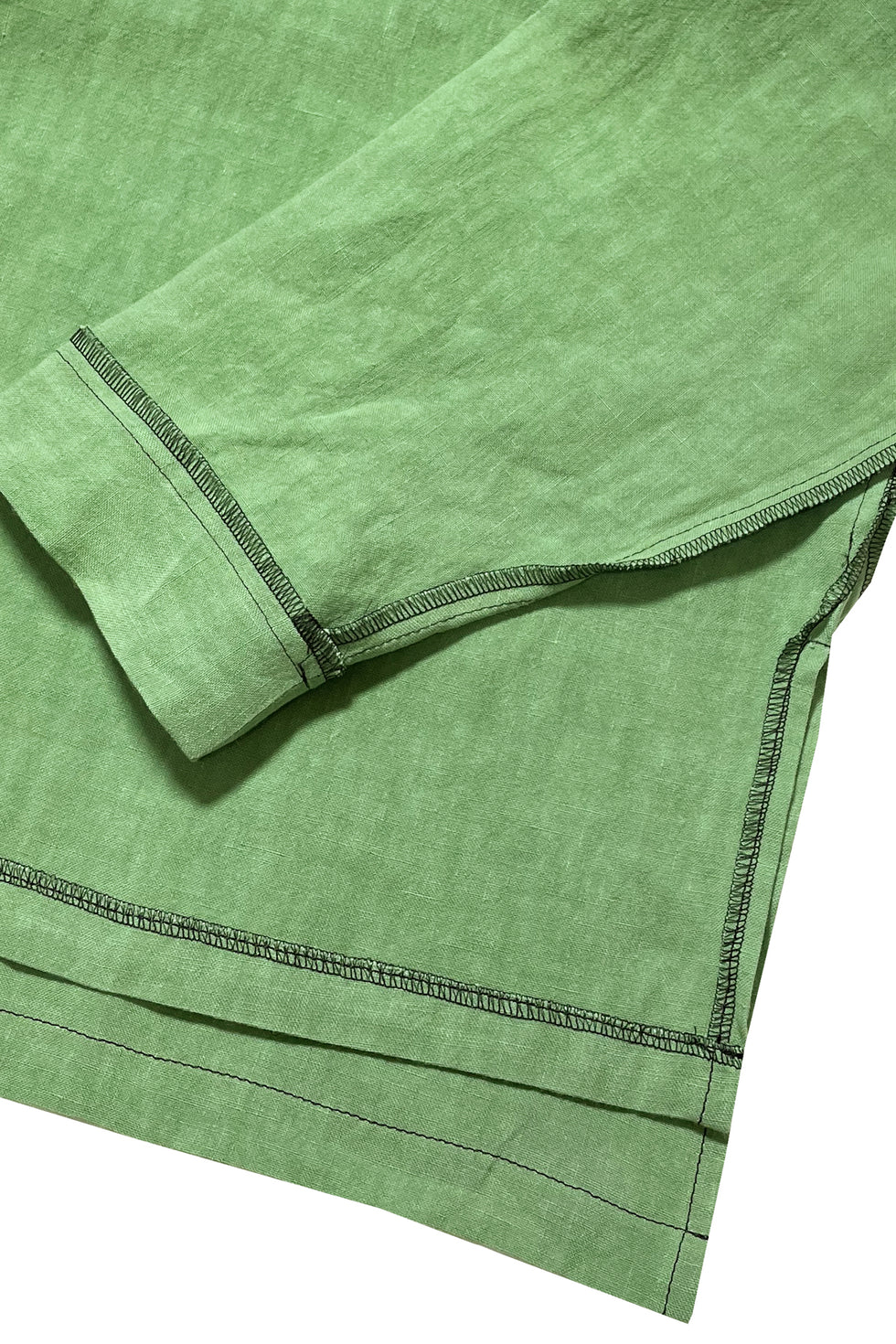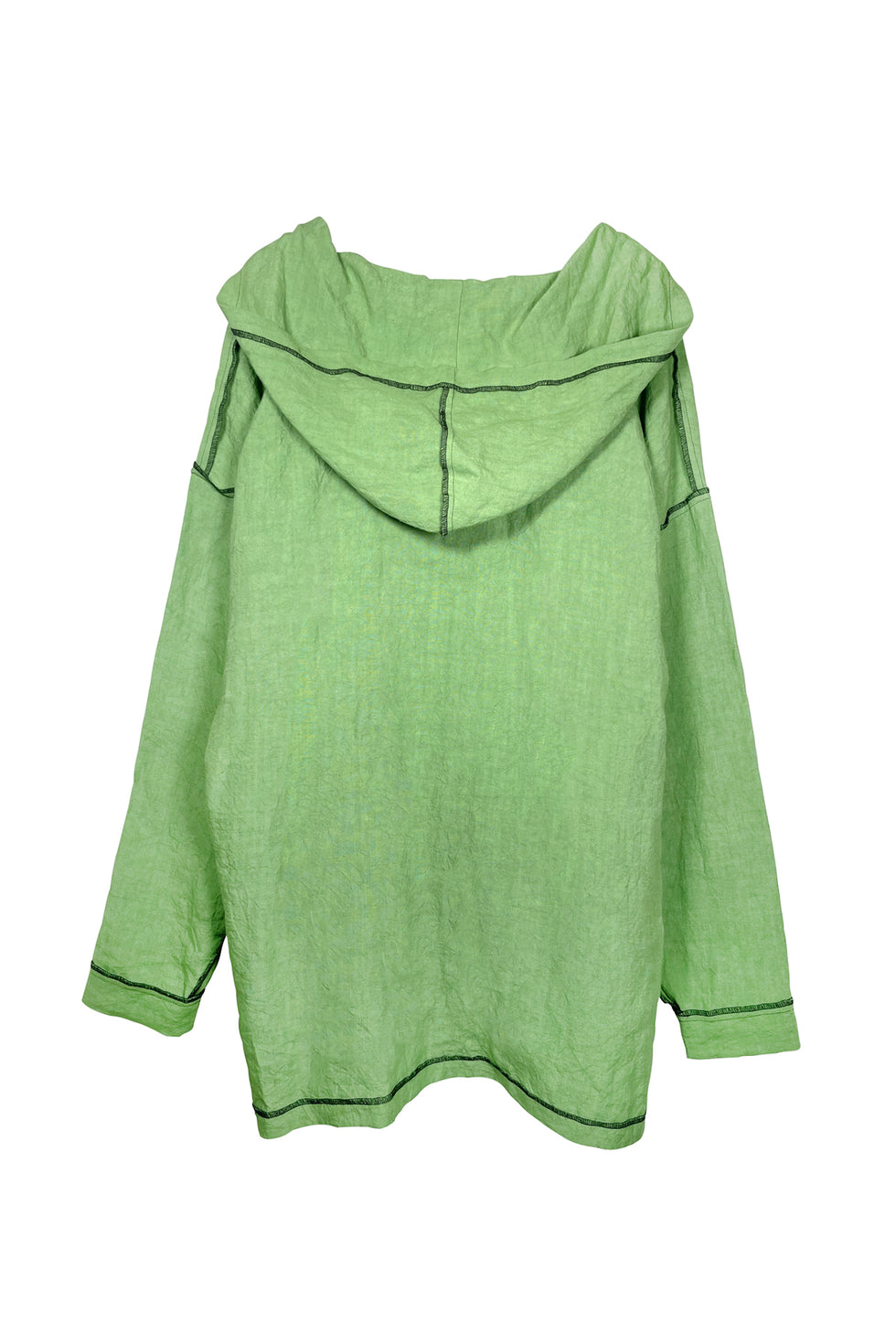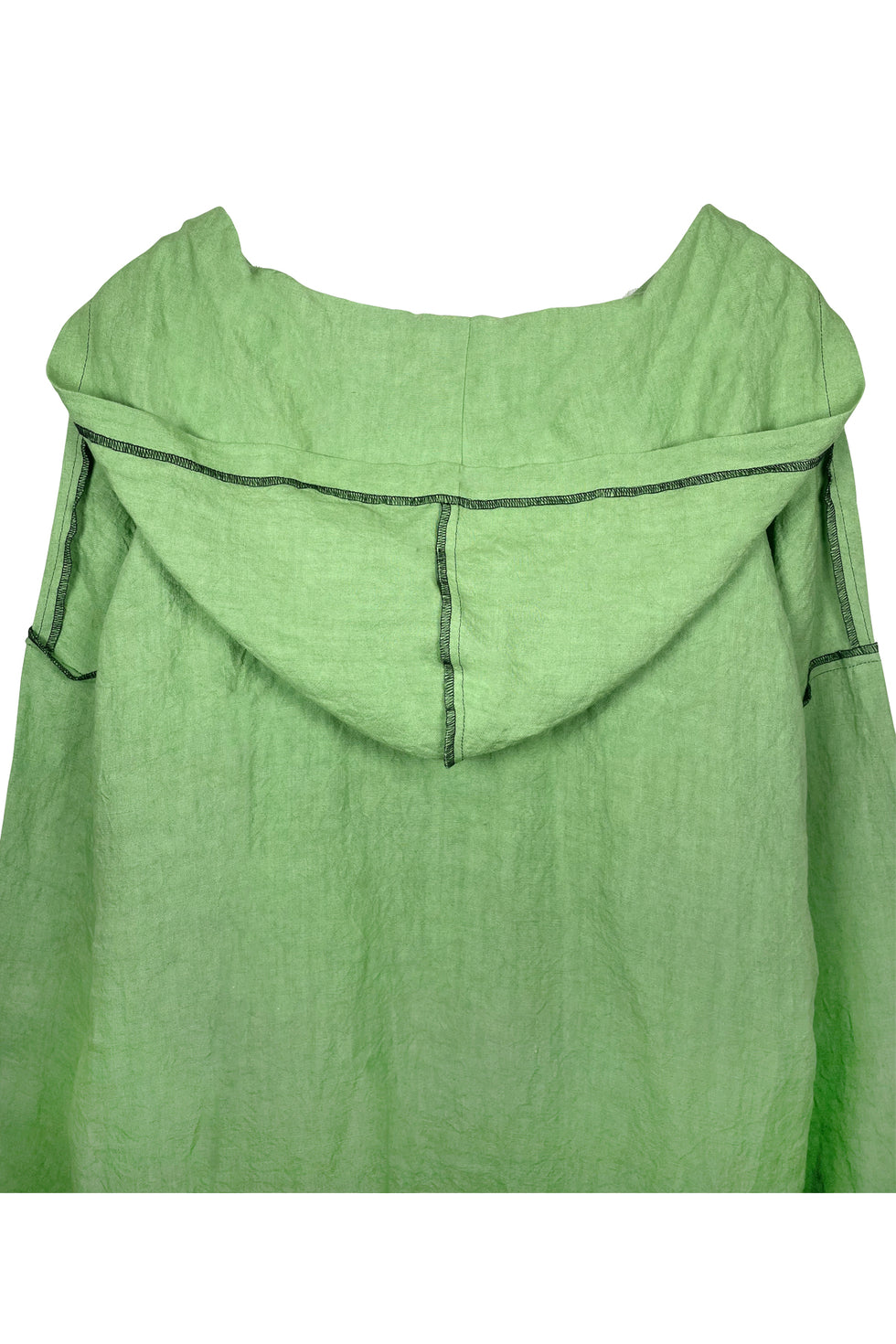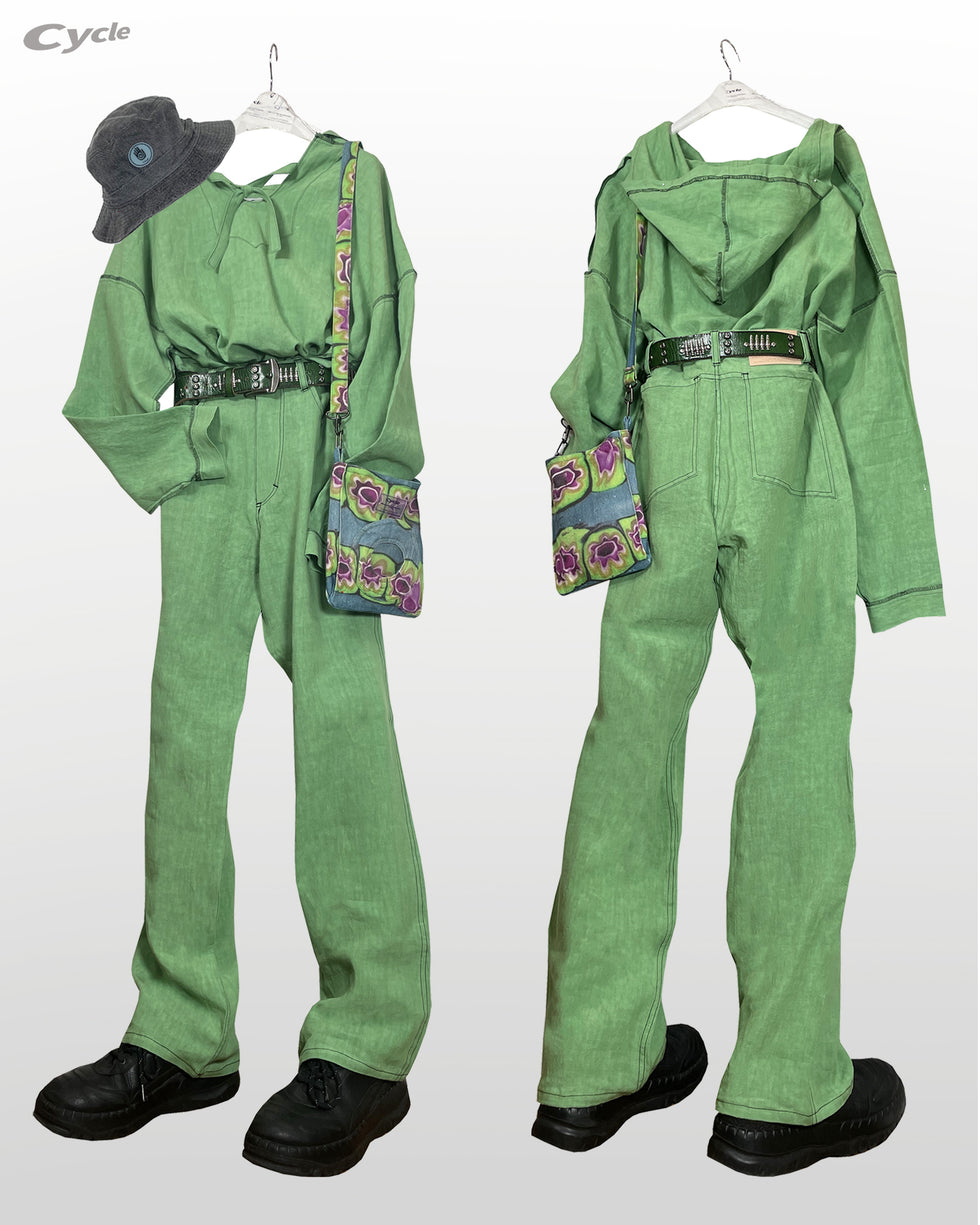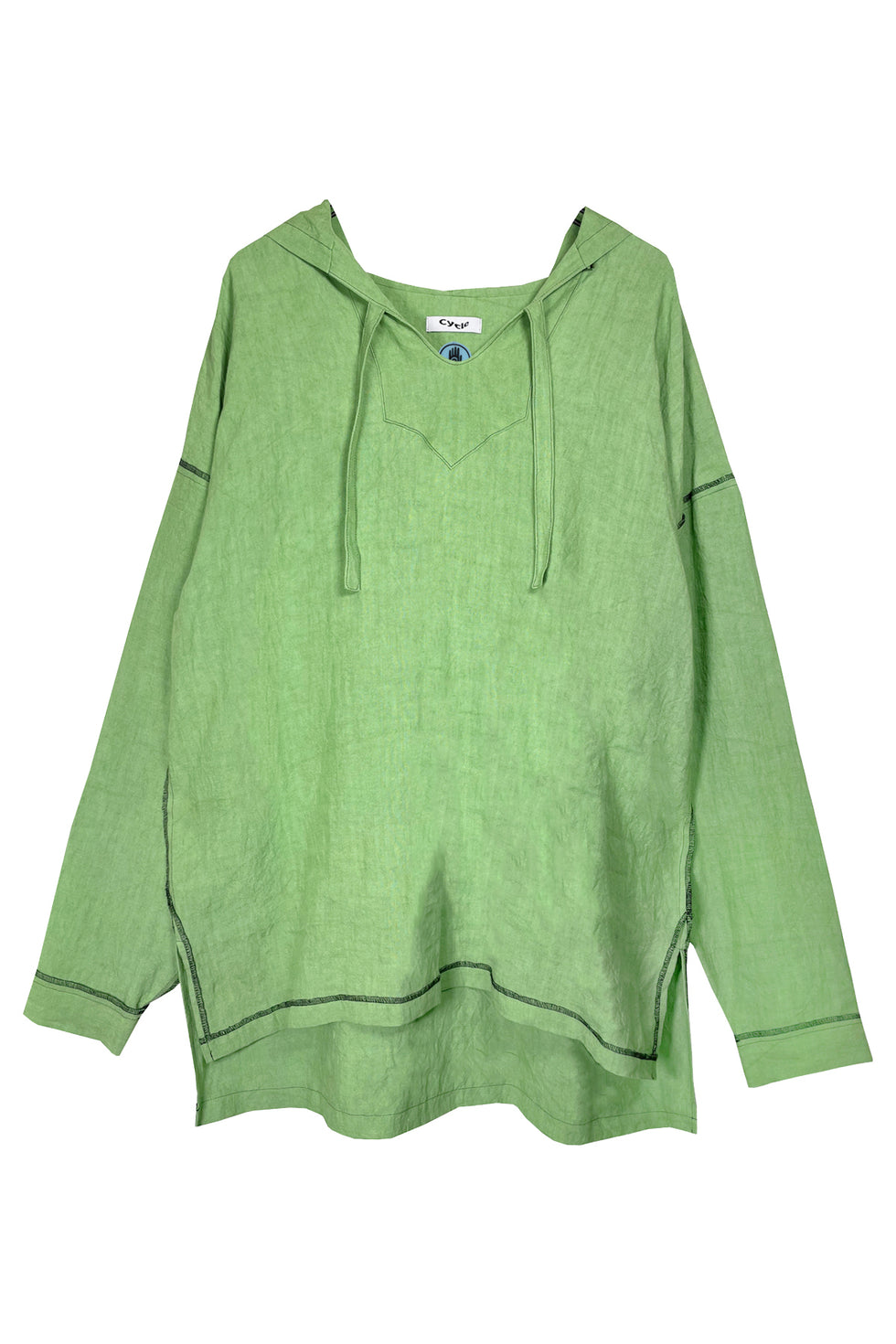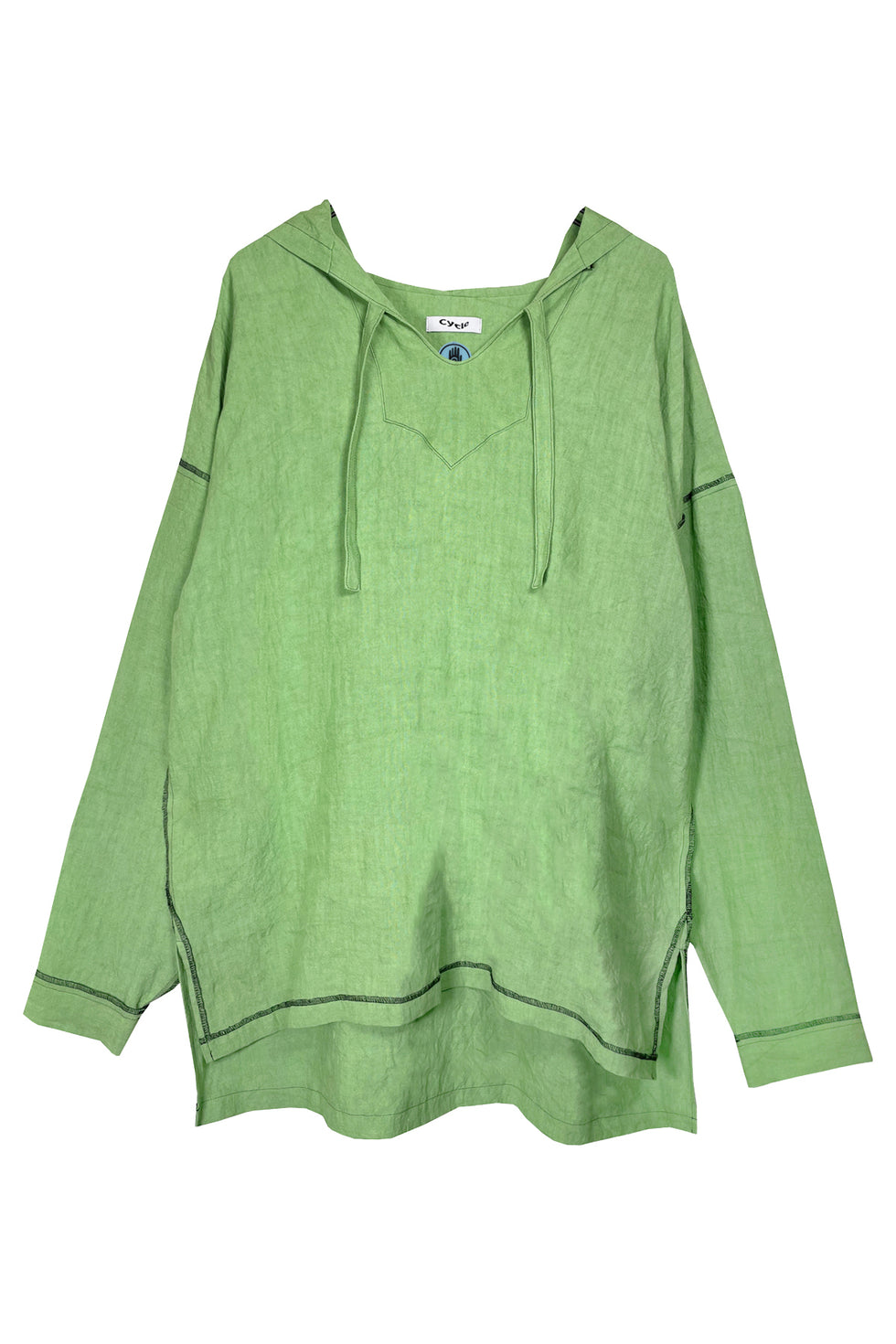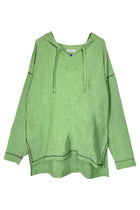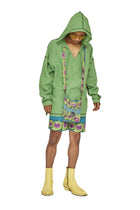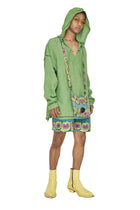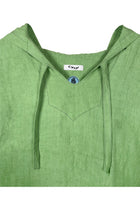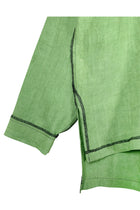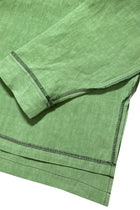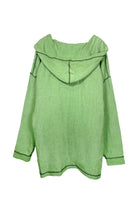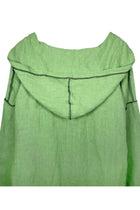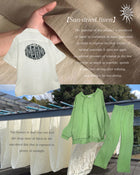 COSMIC LINEN HOODIE -GREEN- *Last1
Oversized silhouette hoodie
Made from a special linen material hand-crafted by craftsmen, it features a natural texture and lightness.
Cool and soft touch is also attractive
Features a black-colored lock sewing machine
Slit on the side
Clear rubber patch with SS22 theme motif on the inner collar
Can be worn in unisex
[ECO FABRIC ITEM]
The material of this product is produced by hand by craftsmen in many processes in order to express the rich texture of natural materials.
It does not apply occasional pressure or tension to the raw machine as much as possible, spends a long time dyeing after refining, and finishes by sun-drying.
The feature is that you can feel the deep taste of linen in the sun-dried fish that is exposed to plenty of sunlight.

オーバーサイズシルエットのフーディー
職人の手作業で生産された特別なリネン素材で作られ、ナチュラルな風合いと軽さが特徴
涼しげで優しい肌触りも魅力
ブラックカラーのロックミシンが特徴
サイドにはスリット入り
内衿にはSS22テーマモチーフのクリアラバーパッチを施した
ユニセックスで着用可能
【ECO FABRIC ITEM】
この製品の素材は、天然素材が持つ豊かな風合いを表現するため、多くの工程を職人の手作業にて生産しています。
生機に機会的な圧力や張力等を極力加えず、精錬した後に染色に長い時間をかけ、天日干し乾燥で仕上げています。
日光をたっぷりと浴びさせる天日干しにて、リネンの奥深い味わいを感じられるのが特徴です。

COLOR : GREEN

ONE SIZE

LENGTH (着丈) : 57.5cm
BODY WIDTH (身幅) : 76cm
SHOULDER WIDTH (肩幅) : 73.5cm
SLEEVE LENGTH (袖丈) : 54.5cm
MATERIALS (素材):
LINEN 100%

model : 174cm
Hurry! Only 1 Left in Stock!
Real time
20
visitor right now
PAYMENT METHOD / お支払いについて
Tax Info.
PAYMENT METHOD / お支払いについて
下記のお支払い方法がご利用いただけます。
・クレジットカード(VISA、MASTERCARD、AMEX) ※分割払いはお受けしておりませんので、ご了承下さい。
・Paypal
・Apple pay
・Shop pay
・コンビニ支払
※※支払期限はご注文後5日以内となっております。ご注文完了後、支払番号と支払期限日が記載されたメールが届きます。支払期限を過ぎますと番号が無効となり、ご注文はキャンセルとなります。必ず期限内にご入金をお願い致します。
Tax Info.
※日本国外へ配送するご注文には、配送国の関税等(輸入税、VAT付加価値税、税関手数料等)が別途必要になる可能性がございます。
* For the order shipped outside Japan, extra fee (import tax, VAT, custom duties, etc.) may be charged.