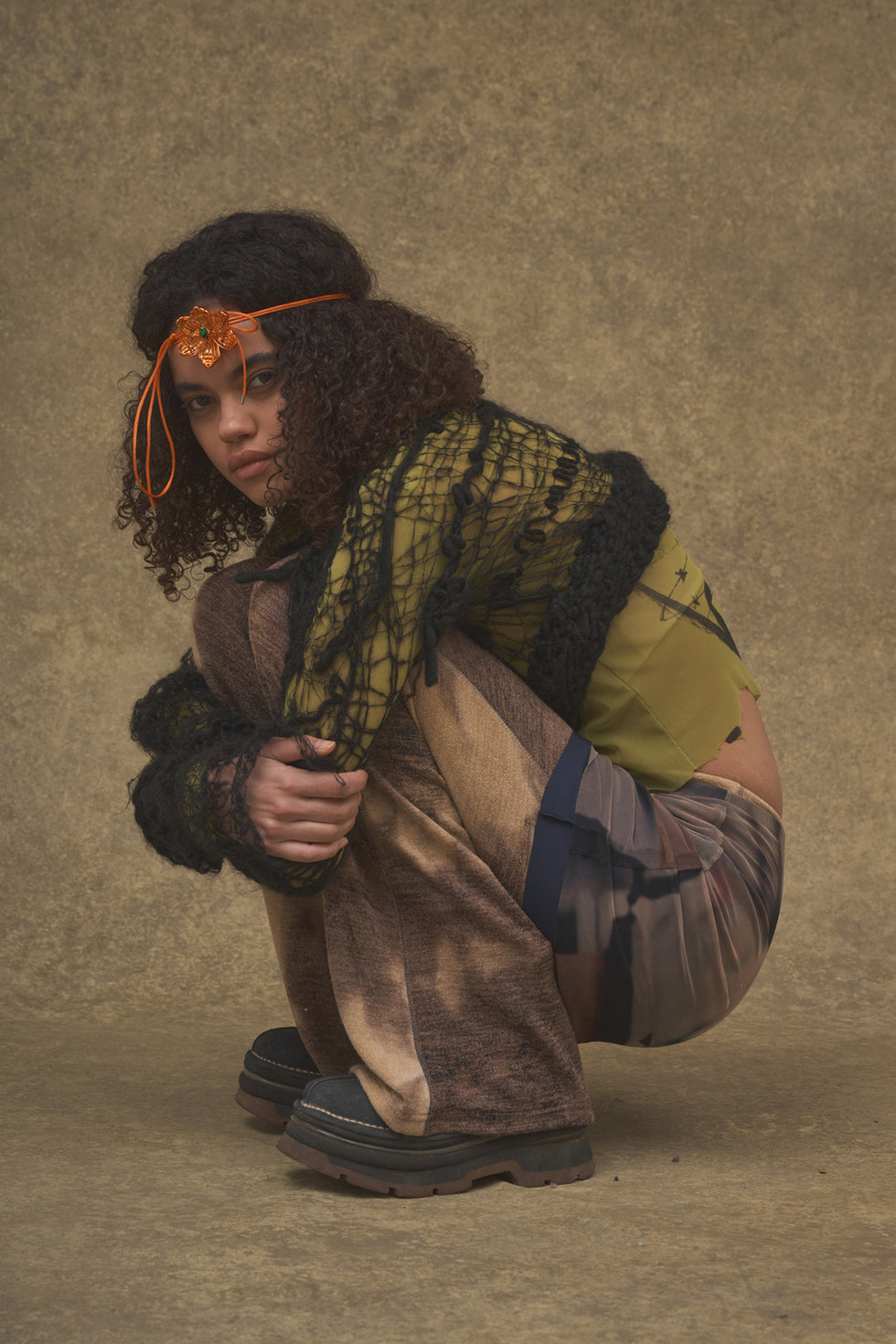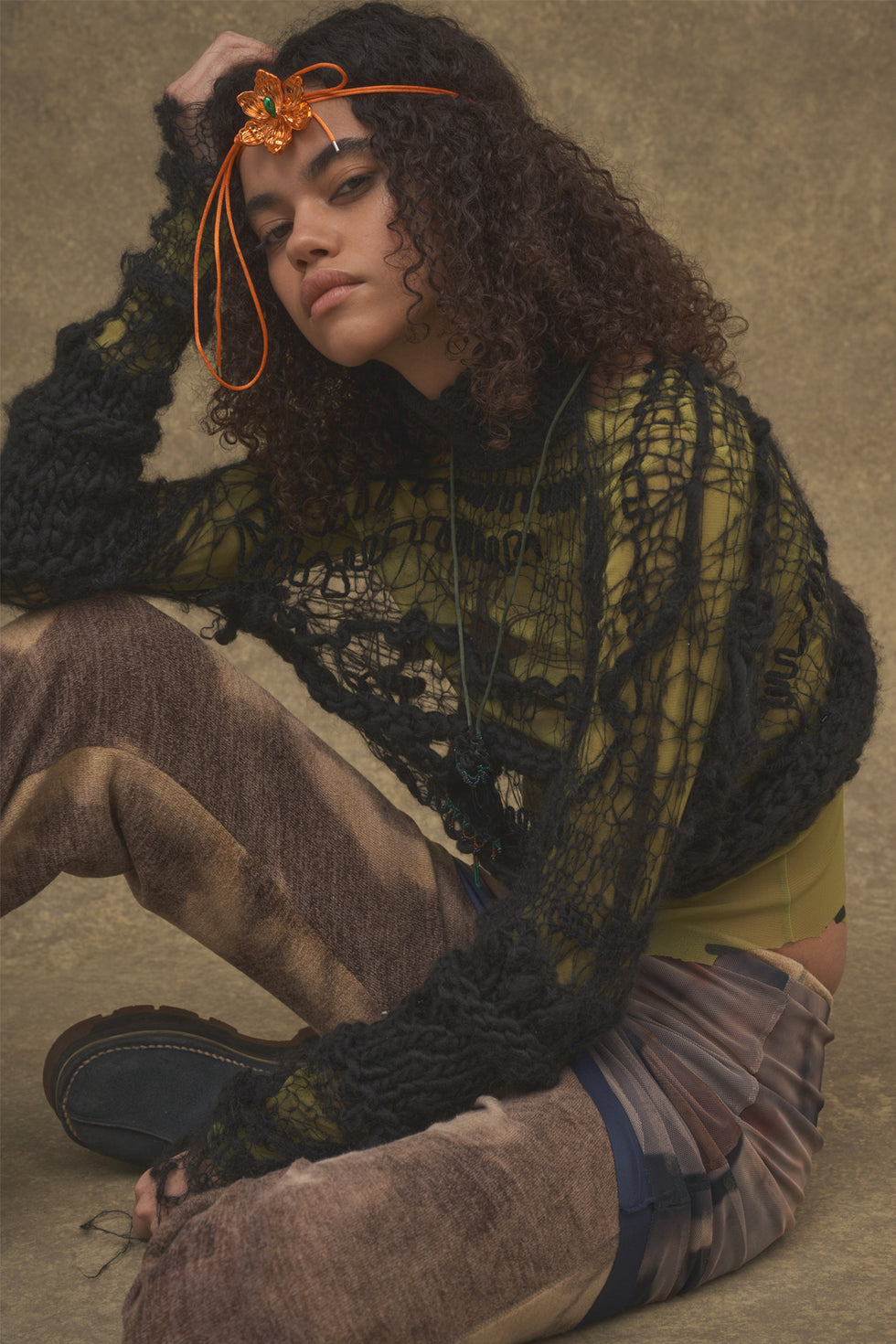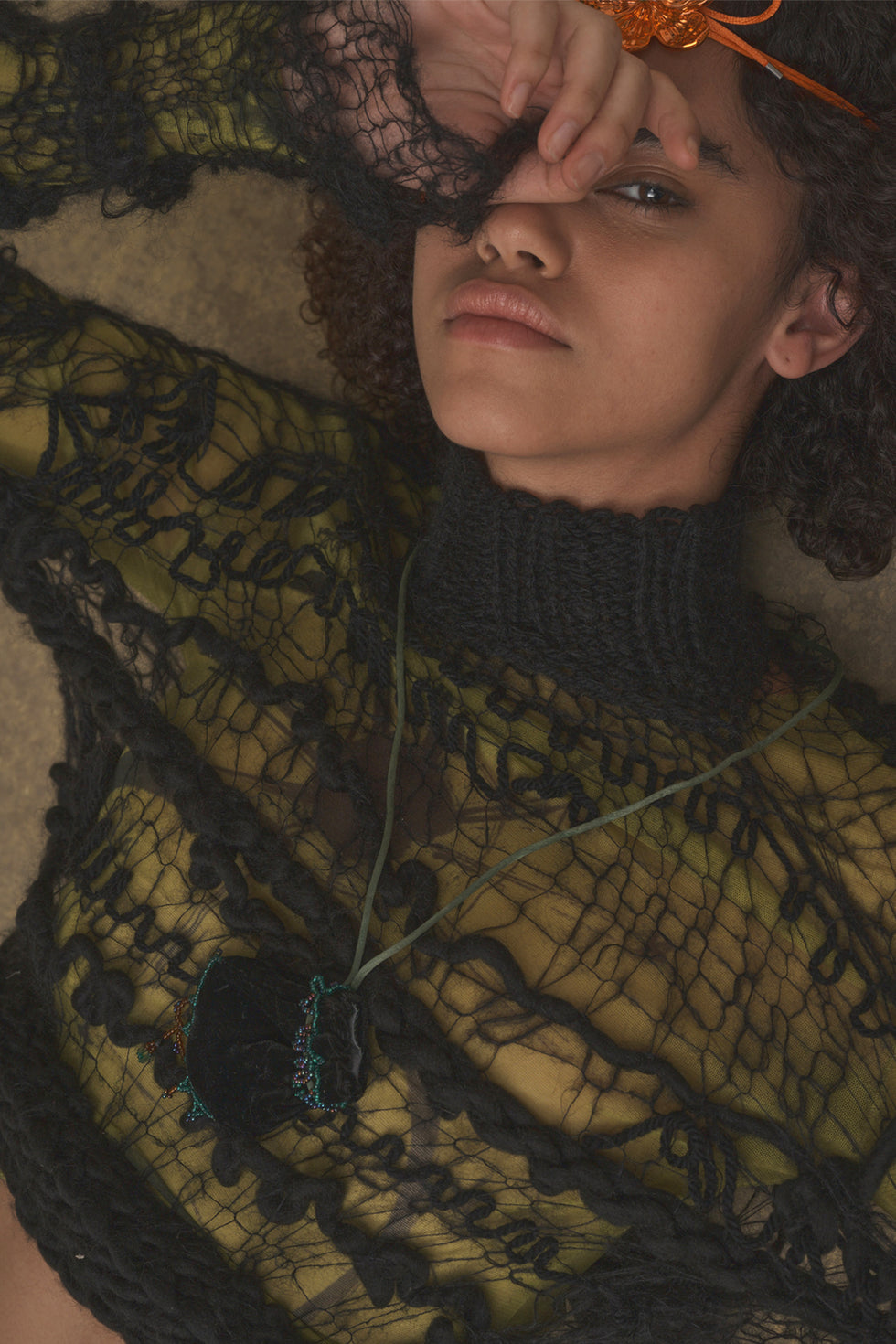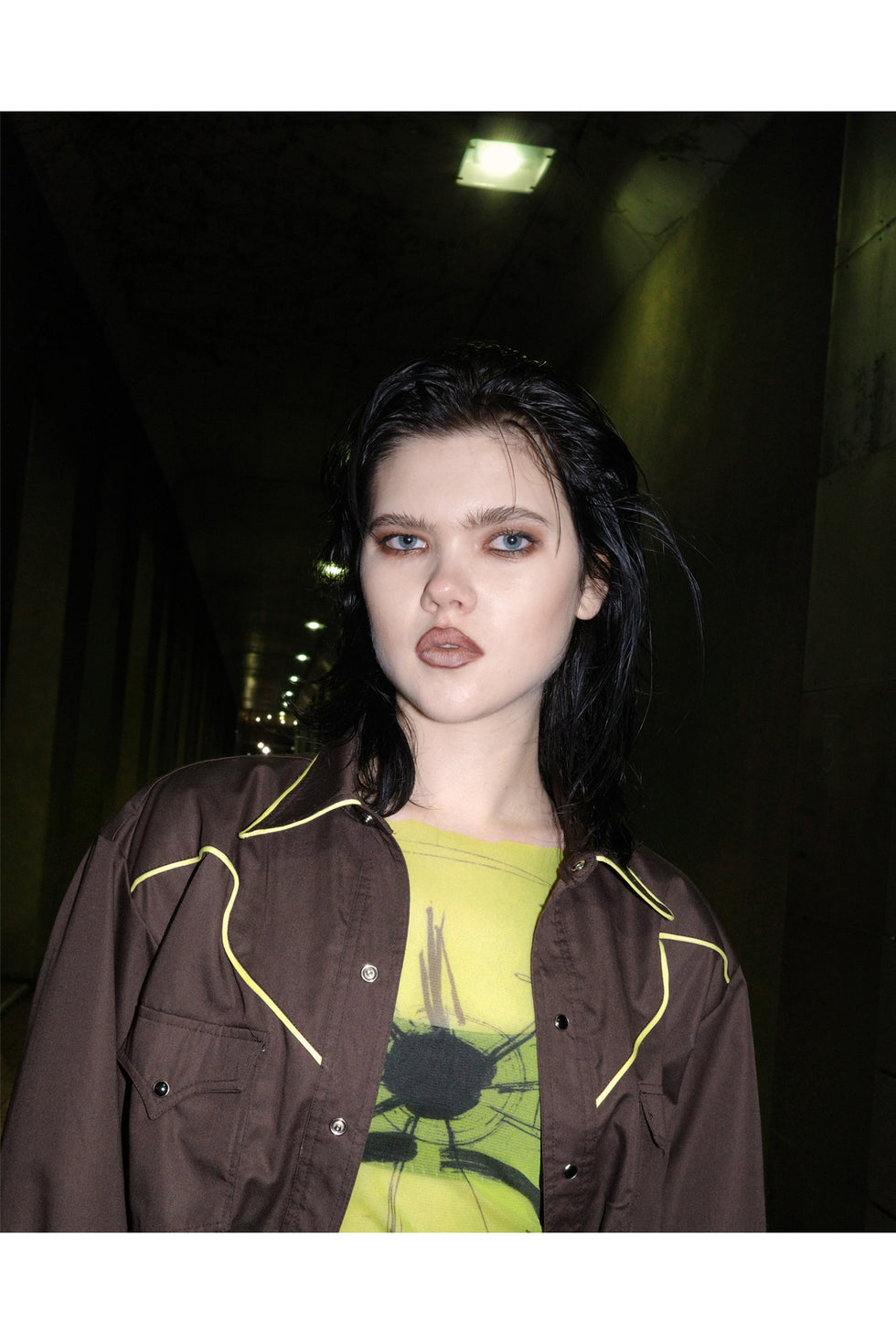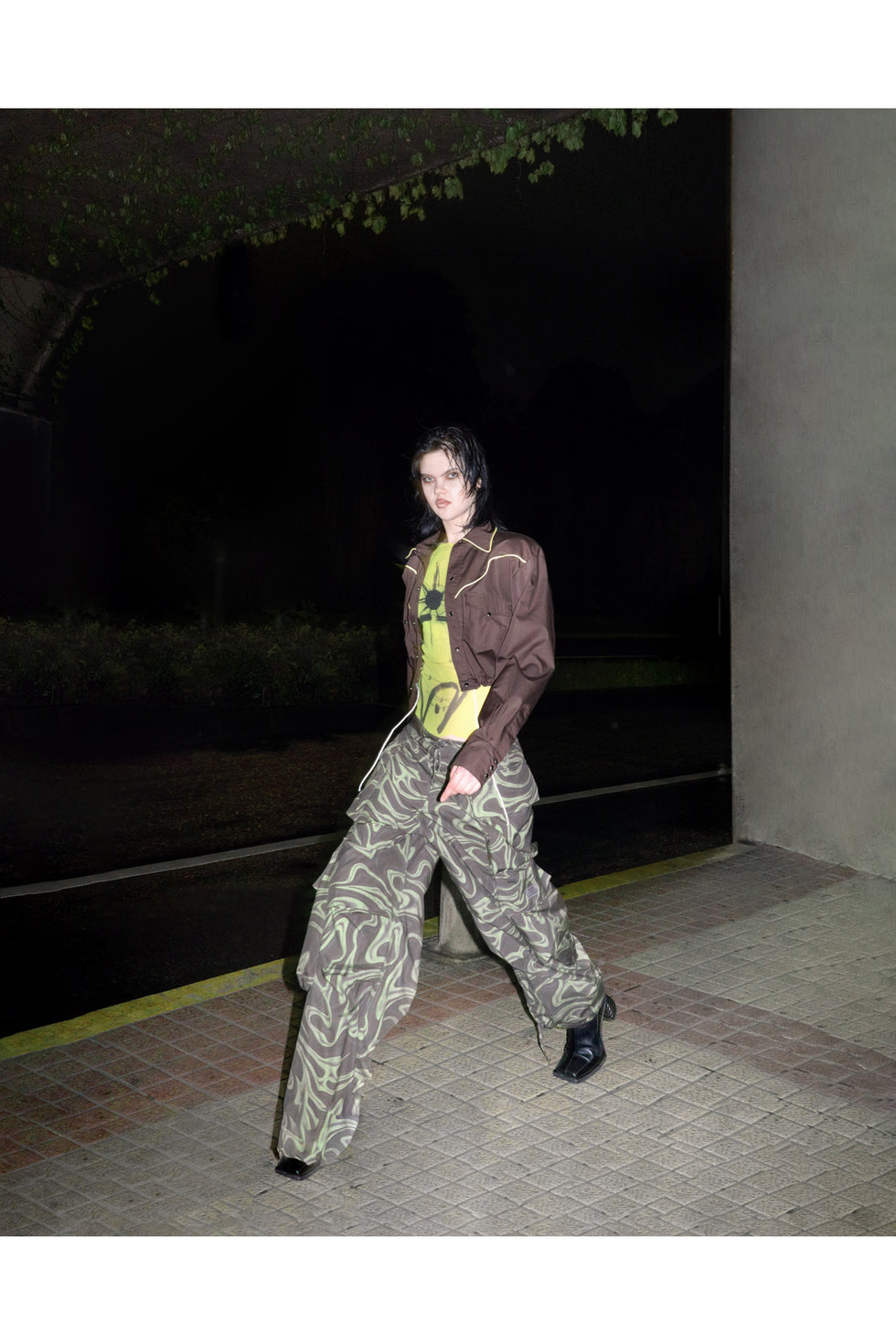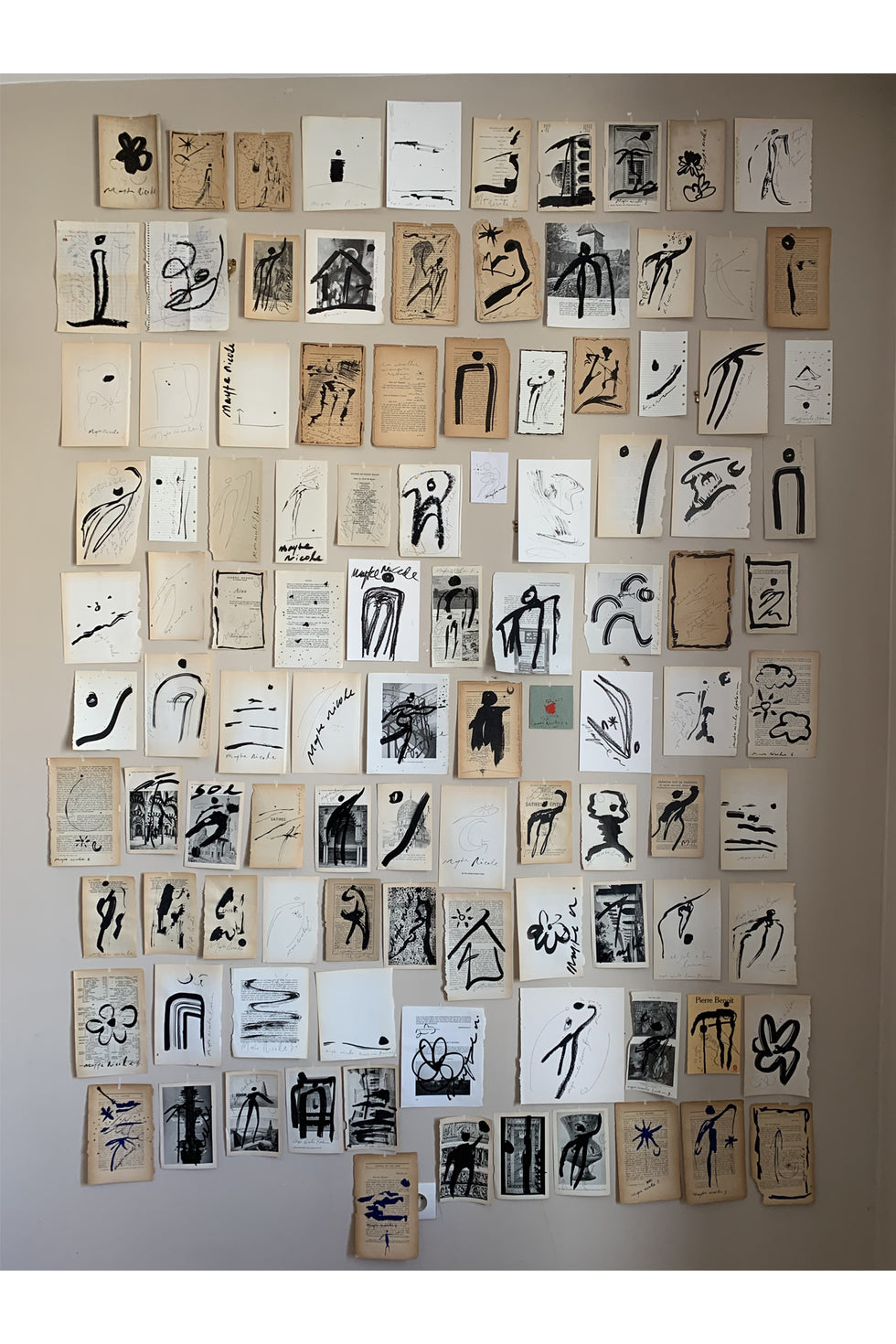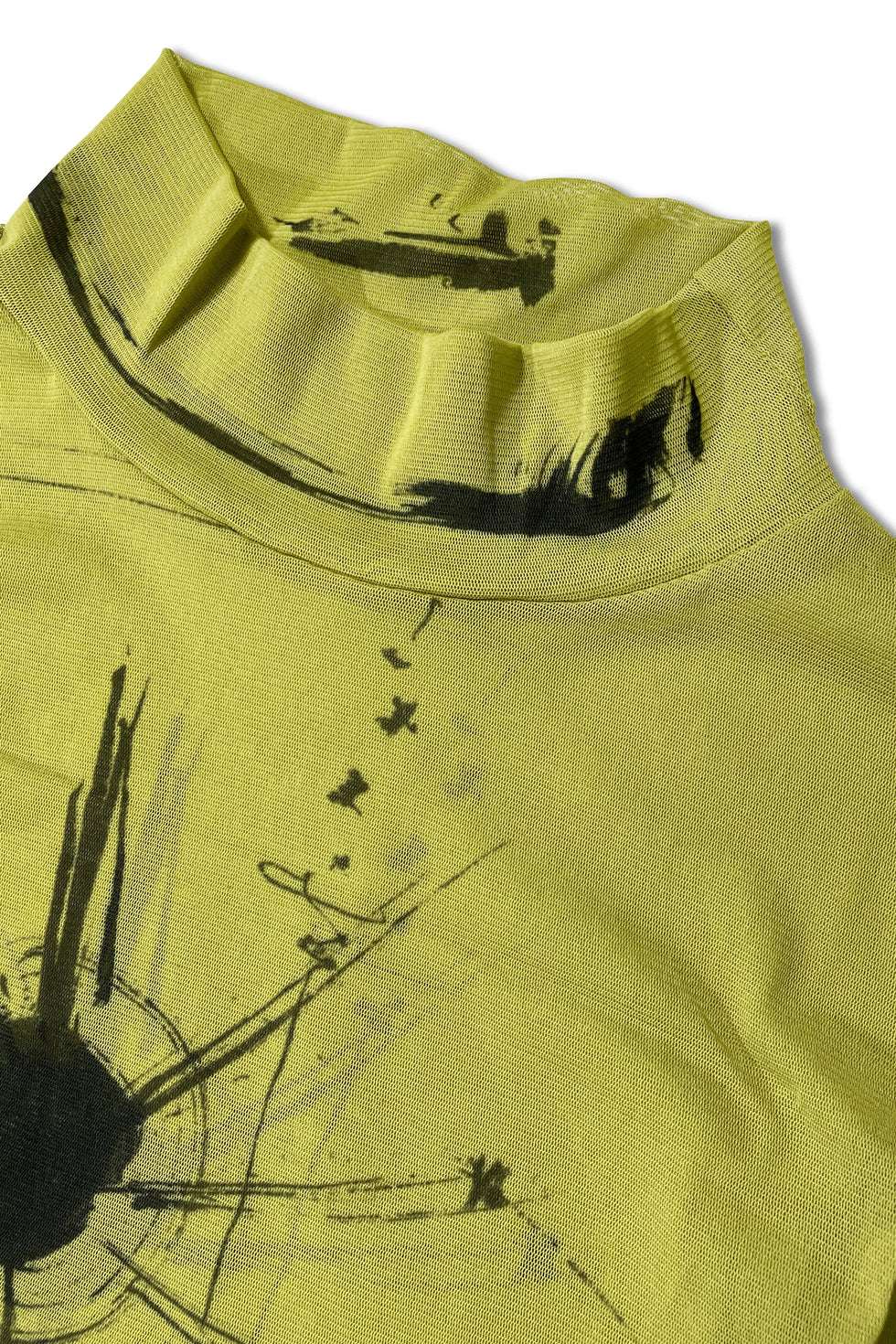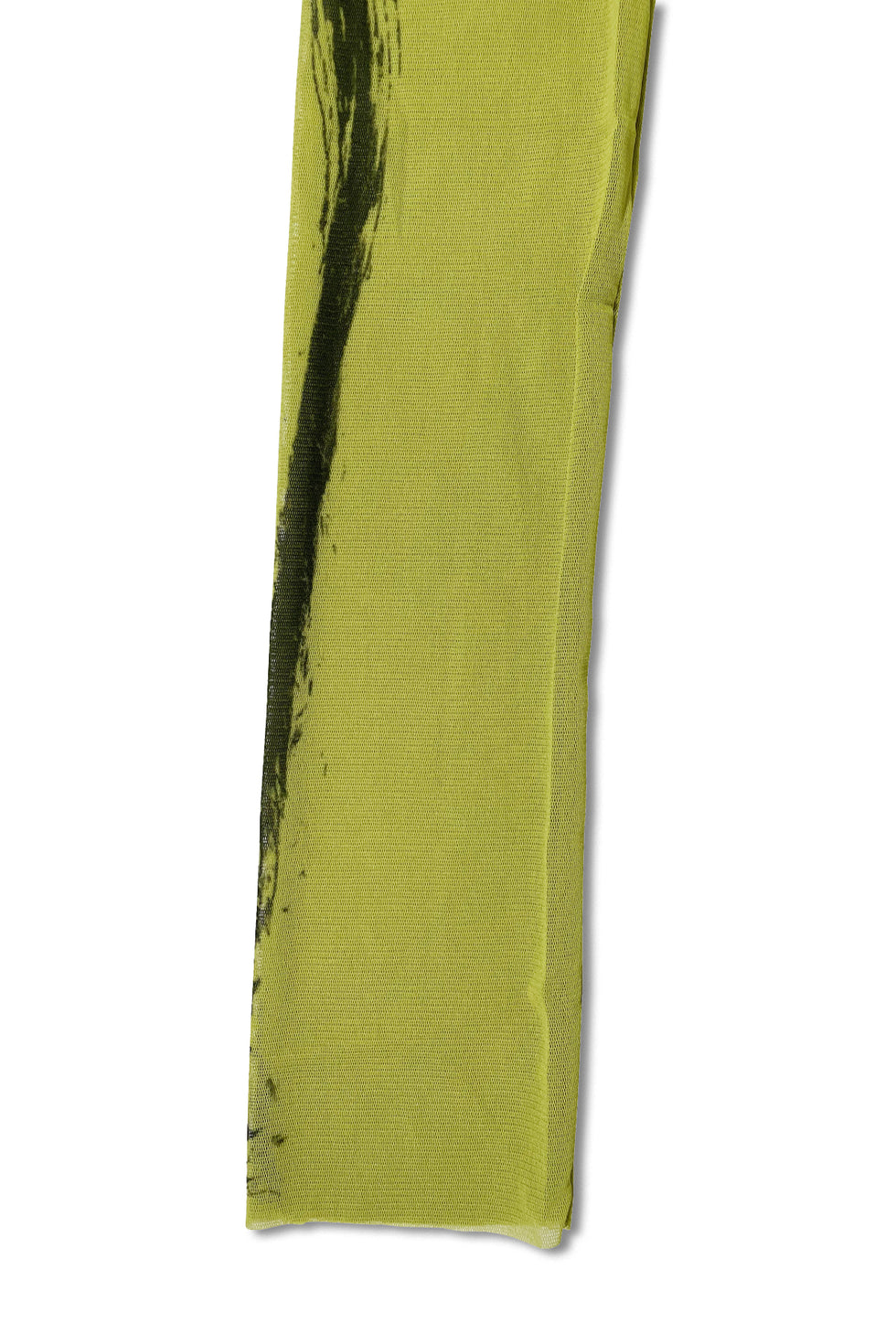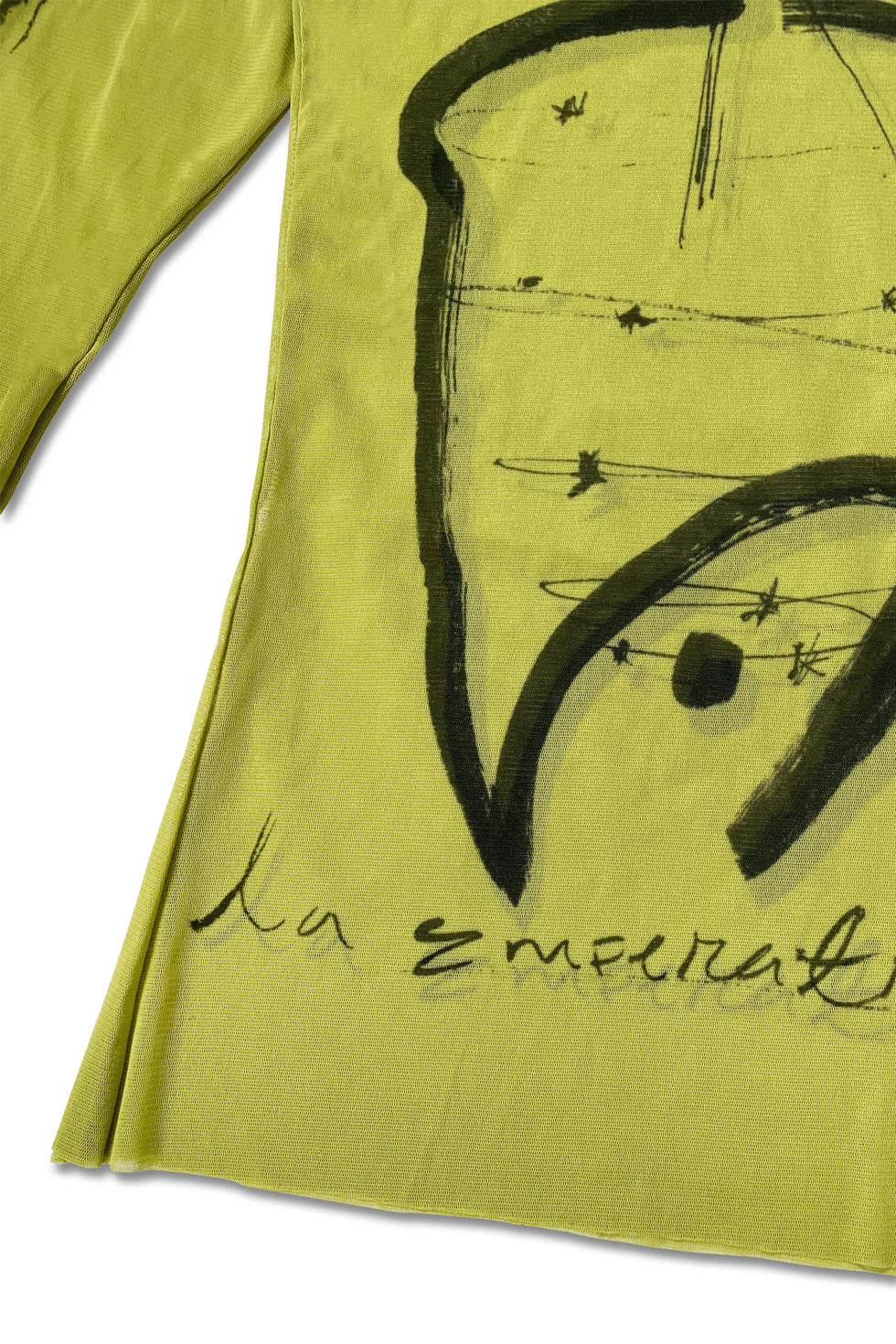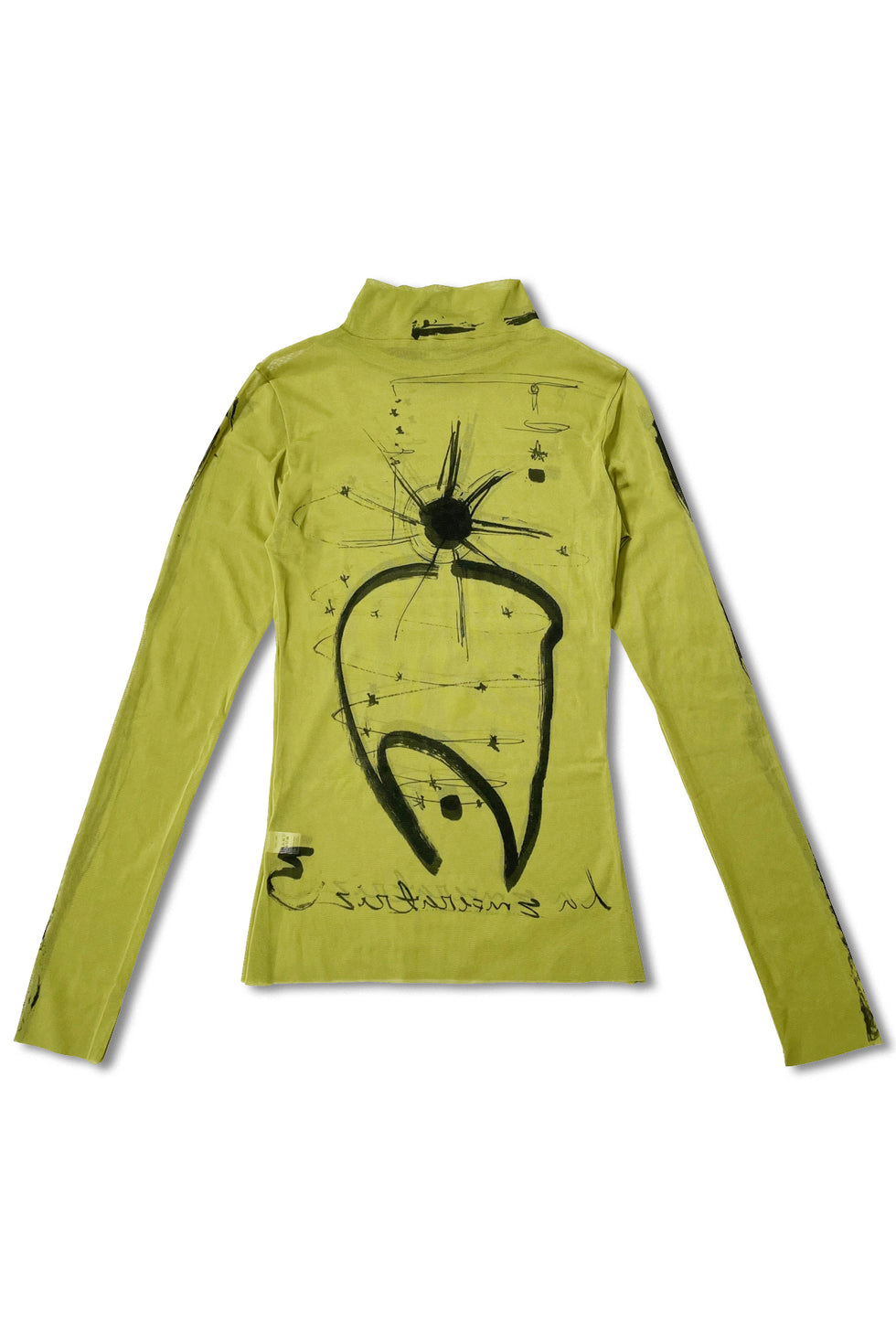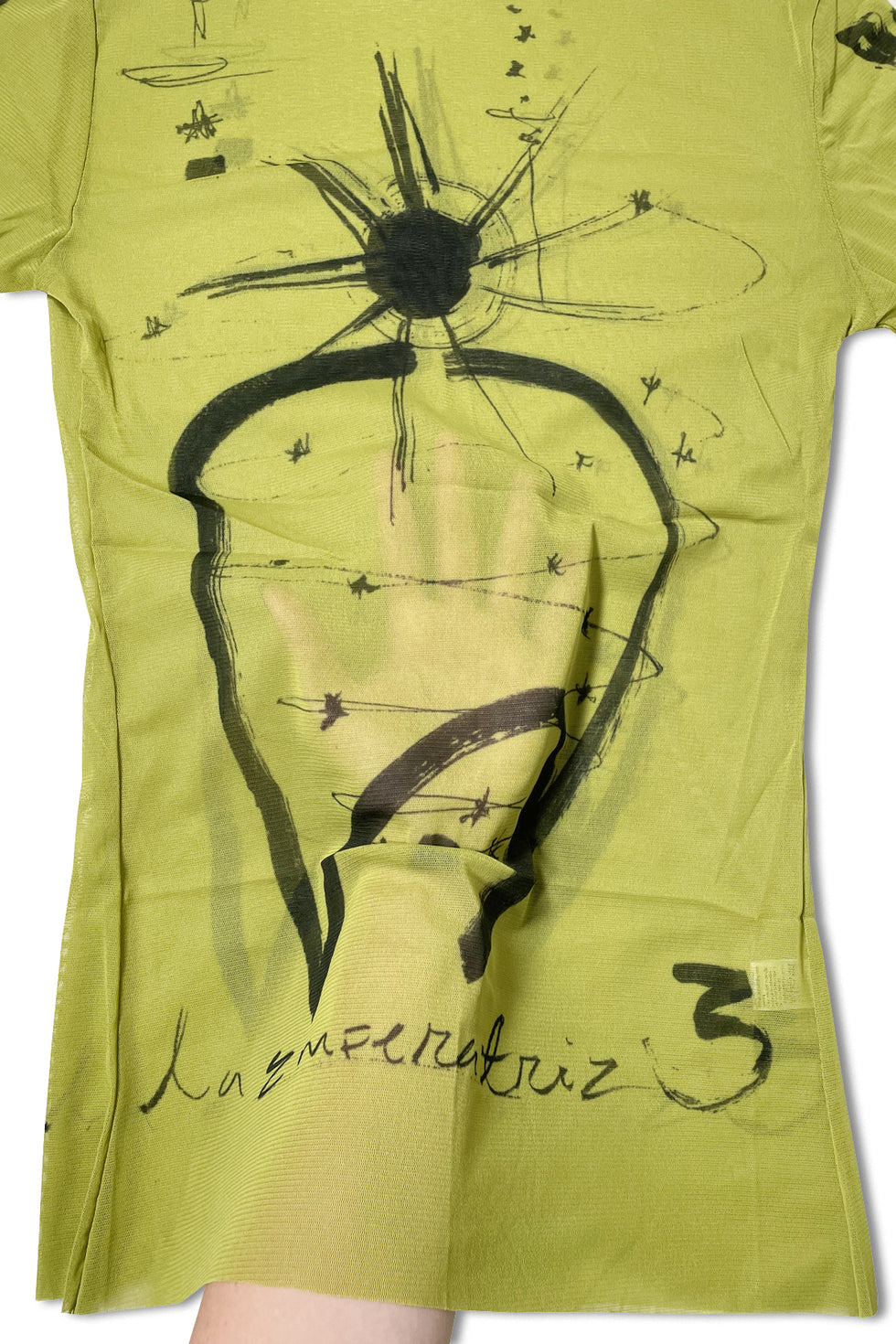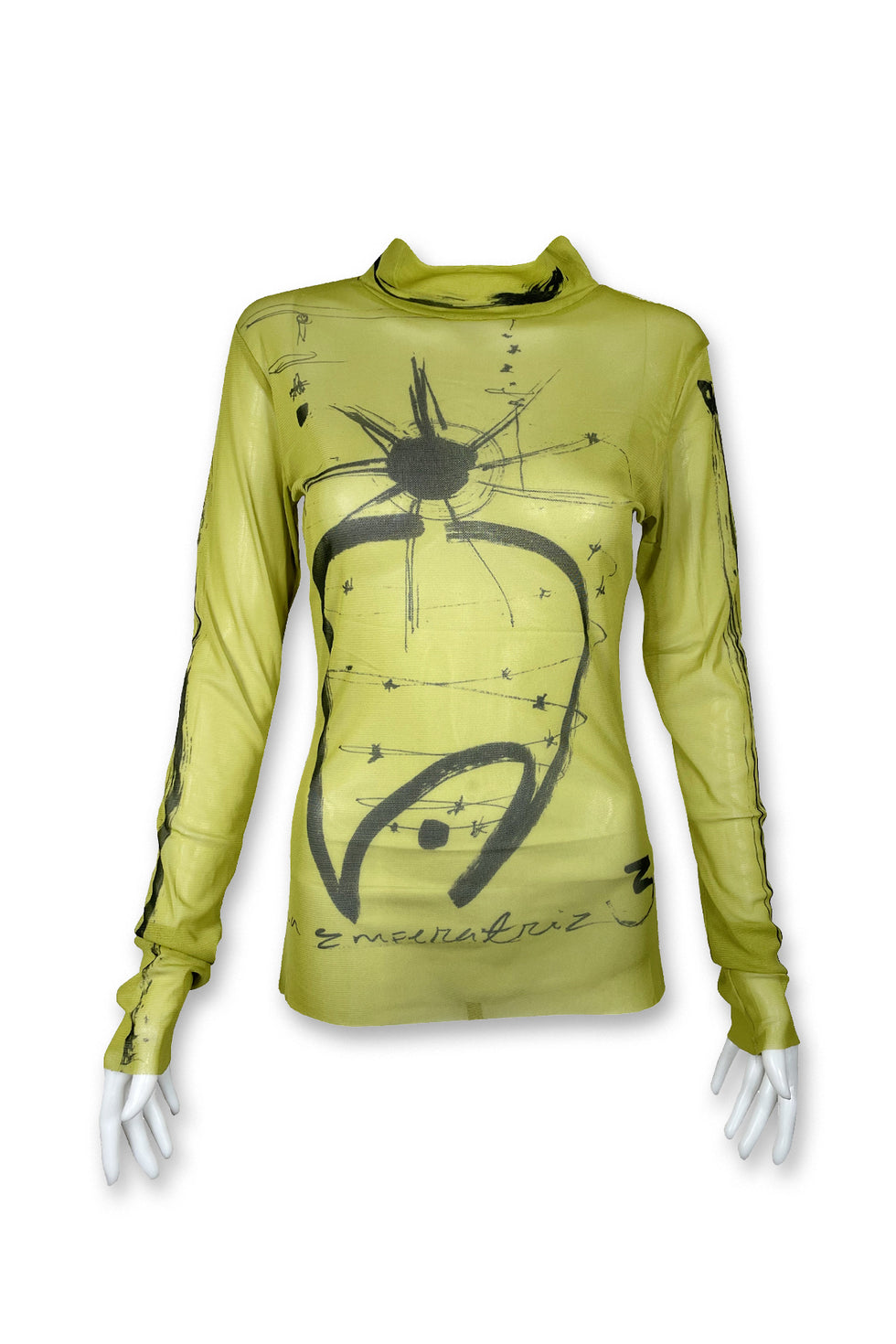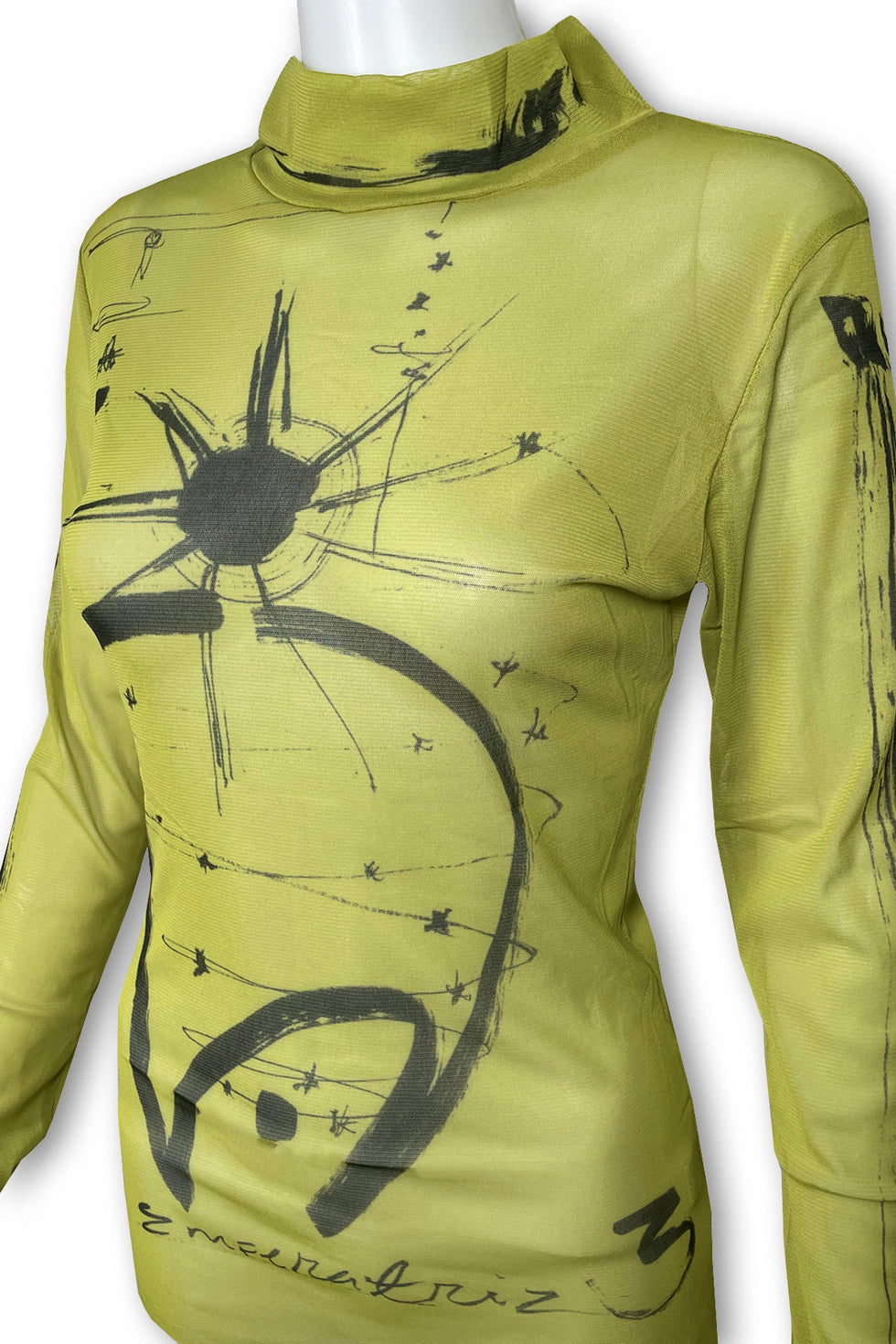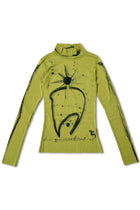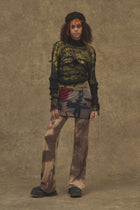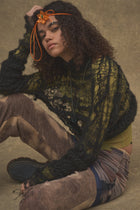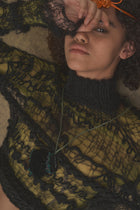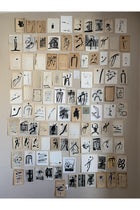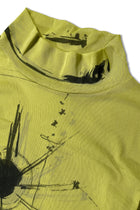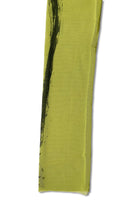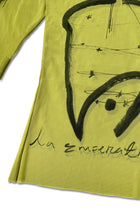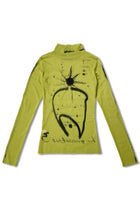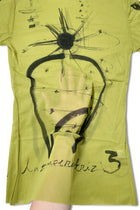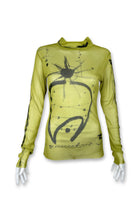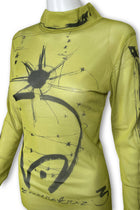 Mayte × Cycle THE EMPRESS TAROT SKIN TOPS -GREEN-
Cycle × Mayte nicole
Collaboration with Paris-based painter 
Mayte nicole
 (@maytenicolee)
It printed the hand drawing art of the tarot card on cloth
Uses a see-through mesh material that is highly elastic and comfortable to wear.
Not only can it be used as it is, but it can also be used as an inner layer.
- The Empress -
The Empress is a card belonging to the Major Arcana of the Tarot.
This Empress card represents the pinnacle of happiness as a woman.
It means to be spiritually fulfilled or materially fulfilled.
In addition, it suggests that a relationship of love and love has been established in love, or that such a development will occur in the future.
Cycle × 
Mayte nicole
Paris 在住の画家 
Mayte nicole
 (@maytenicolee) とのコラボレーション
タロットカードのハンドドローイングアートを生地にプリントした
伸縮性が非常に良く、着心地の良いシースルーメッシュ素材を使用
そのままの使用はもちろん、インナーとしても使用可能
- The Empress -
The Empress (女帝) はタロットの大アルカナに属するカードの一枚。
女性としての幸せの頂点を表すのが、この女帝のカード。
精神的に満たされていることや物質的に充足していることを意味する。
また、恋愛においても愛し愛される関係性が築けている、もしくは今後そのような展開になることを示唆するもの。
【 Mayte nicole 】
I was born and raised in the dominican republic , I now live in paris. I've always been inclined to express my creativity in every possible way- how I sleep , how I eat, how I dress.
It's a constant game which i think its very helpful for anyone who struggles with the heaviness and raw nature of ''reality''.
Through my drawings i create an escape and try to materialize a much bigger perspective and an oniric way of seeing and feeling emotions and situations.
By drawing stars, planets, angels, nature, androgenous figures, movement...
Paper offers an energy to my process of sensibility and nobleness that sums peace and warmth to my work, while the ink always brings boldness and strength.
I project a lot of feelings onto my work, and a lot of healing lies behind these papers.
I work in series most of the time because it makes me feel less pressured for a result and in the process i become a child again, is what i enjoy the most.
I move from country to country a lot so the fact that my work is light in weight makes me feel free.
I have an obsessive behavior, and it translates into the amount of work i produce, nature has no limits in how it expands, i like to imitate nature and its wild behavior when i work.

私はドミニカ共和国で生まれ育ち、現在はパリで暮らしています。
以前から私は睡眠や食事、ファッションなどの日常生活において、あらゆる方法で自らの創造性を表現してきました。
それは「現実」の重さやありのままの自然に苦しむ人にとって、非常に役に立つ絶え間ないゲームだと考えています。
私は私の絵を通して逃げ場を作り、感情や状況に対する視覚・感覚をより大きな視点と幻想的な方法で形にしようとしています。
星、惑星、天使、自然、中性的な人物や動作…
紙は私の感受性と高貴さにエネルギーを与え、私の作品に平和と温かみをもたらし、そしてインクは常に大胆さと強さをもたらします。
私は自身の作品に多くの感情を映し出し、そしてその紙の裏には多くの癒しがあります。
私はほとんどの時間、シリーズものに取り組んでいます。
それによって結果に対するプレッシャーを感じにくく、その過程でまた子供の頃に戻れることを最も楽しんでいます。
普段、国から国へと移動することが多いため、仕事の重圧が軽いという事実に開放感を感じています。
私は取り憑かれたように行動することがあり、それが私の生み出す作品の量に反映されています。
自然の広がりに制限はなく、作品作りにおいても自然とその野生を模倣することを好んでいます。

COLOR : GREEN
ONE SIZE


LENGTH (着丈) : 63.5cm
BODY WIDTH (身幅) :40.5cm
SHOULDER WIDTH(肩幅) : 38cm
SLEEVE LENGTH(袖丈) : 67cm

MATERIALS (素材) : 100% NYLON

model : 177cm
Hurry! Only 3 Left in Stock!
Real time
22
visitor right now
PAYMENT METHOD / お支払いについて
Tax Info.
PAYMENT METHOD / お支払いについて
下記のお支払い方法がご利用いただけます。
・クレジットカード(VISA、MASTERCARD、AMEX) ※分割払いはお受けしておりませんので、ご了承下さい。
・Paypal
・Apple pay
・Shop pay
・コンビニ支払
※※支払期限はご注文後5日以内となっております。ご注文完了後、支払番号と支払期限日が記載されたメールが届きます。支払期限を過ぎますと番号が無効となり、ご注文はキャンセルとなります。必ず期限内にご入金をお願い致します。
Tax Info.
※日本国外へ配送するご注文には、配送国の関税等(輸入税、VAT付加価値税、税関手数料等)が別途必要になる可能性がございます。
* For the order shipped outside Japan, extra fee (import tax, VAT, custom duties, etc.) may be charged.