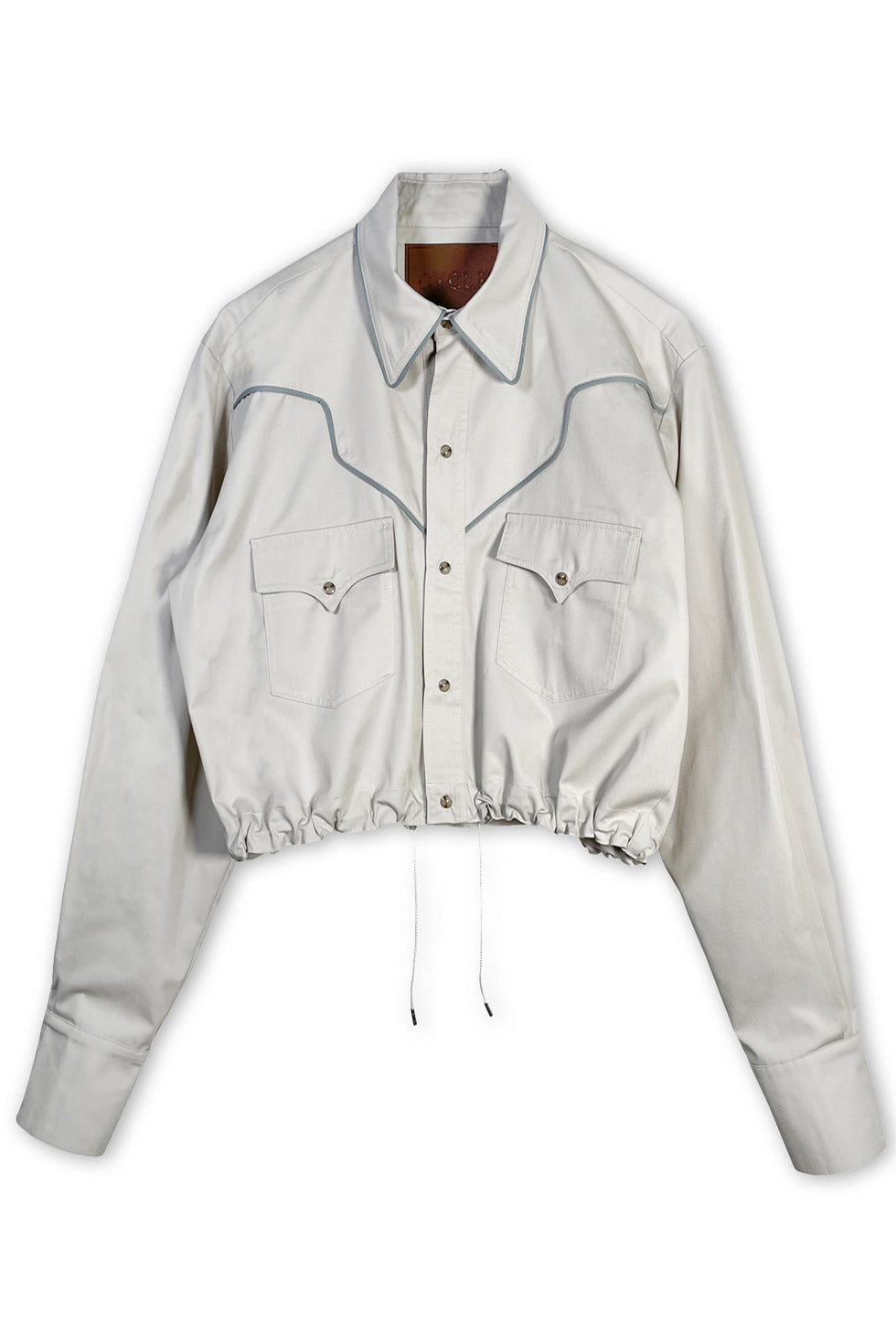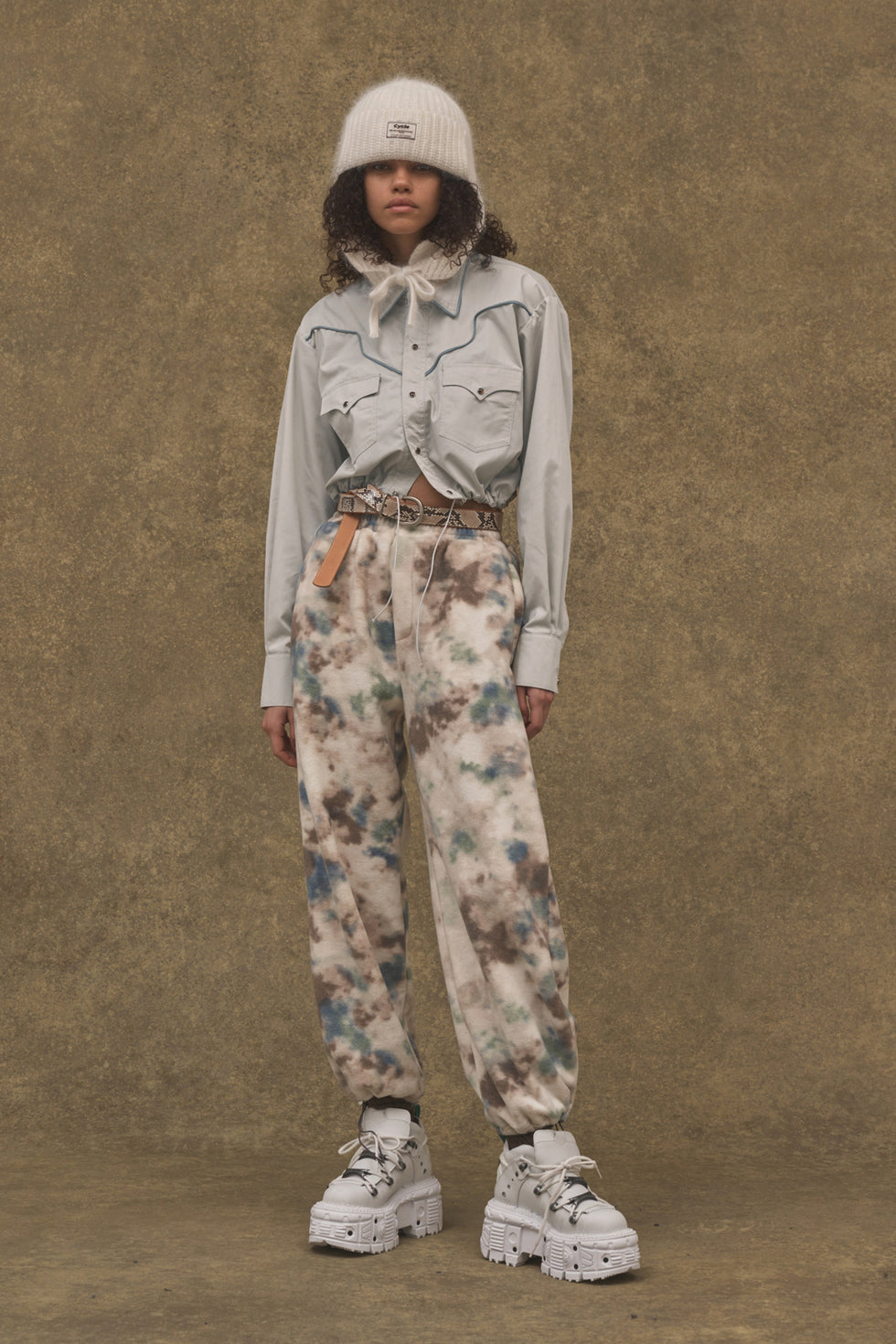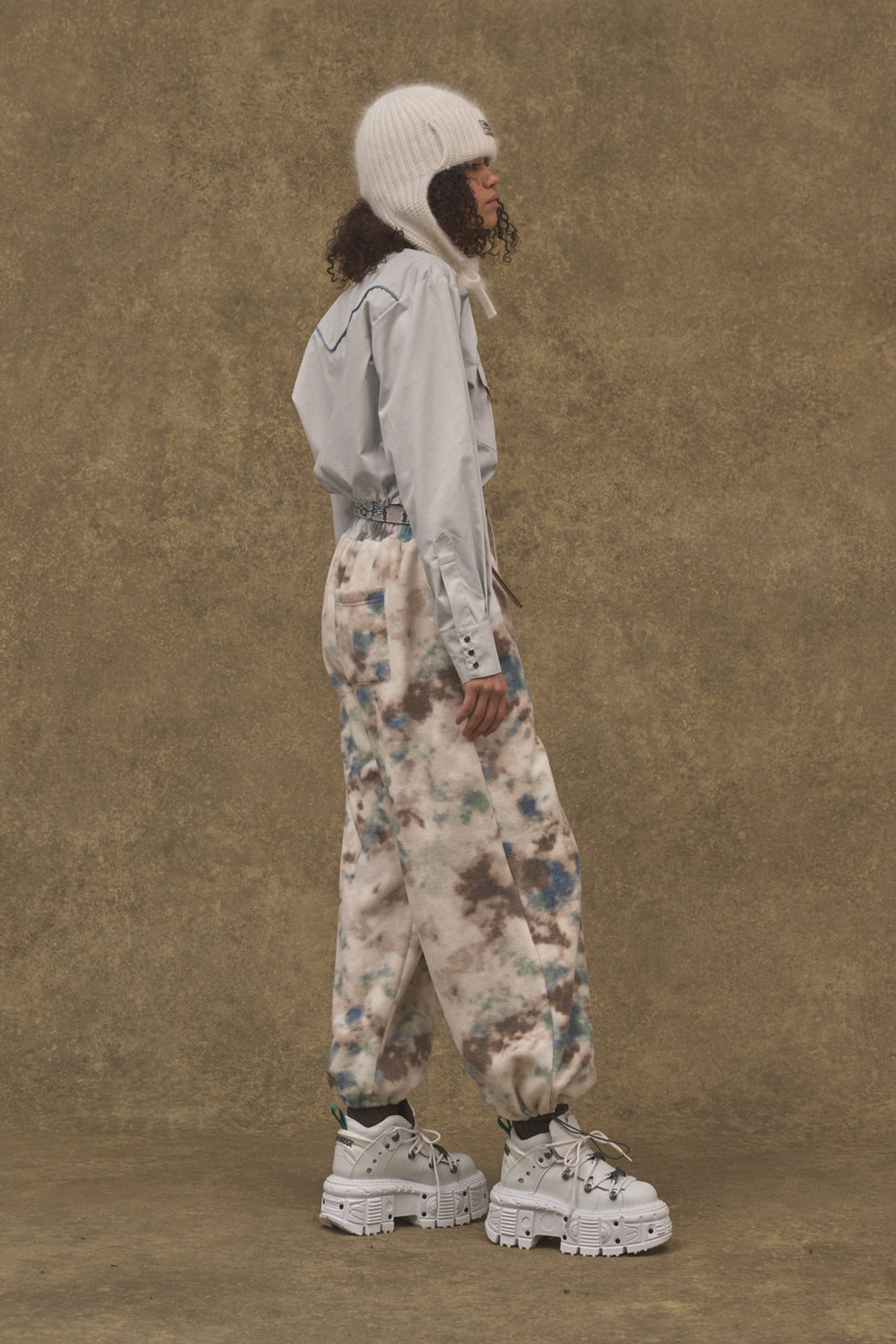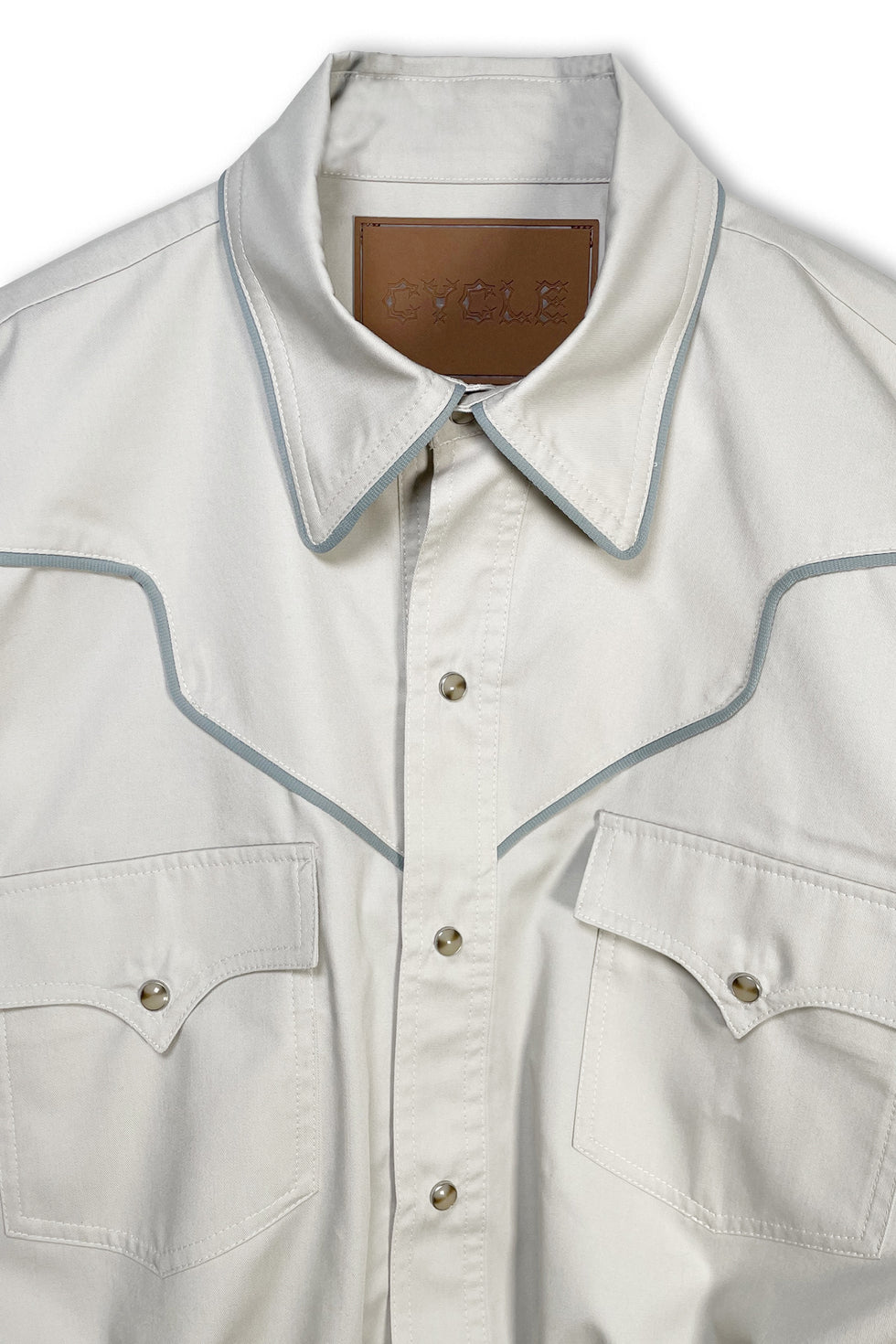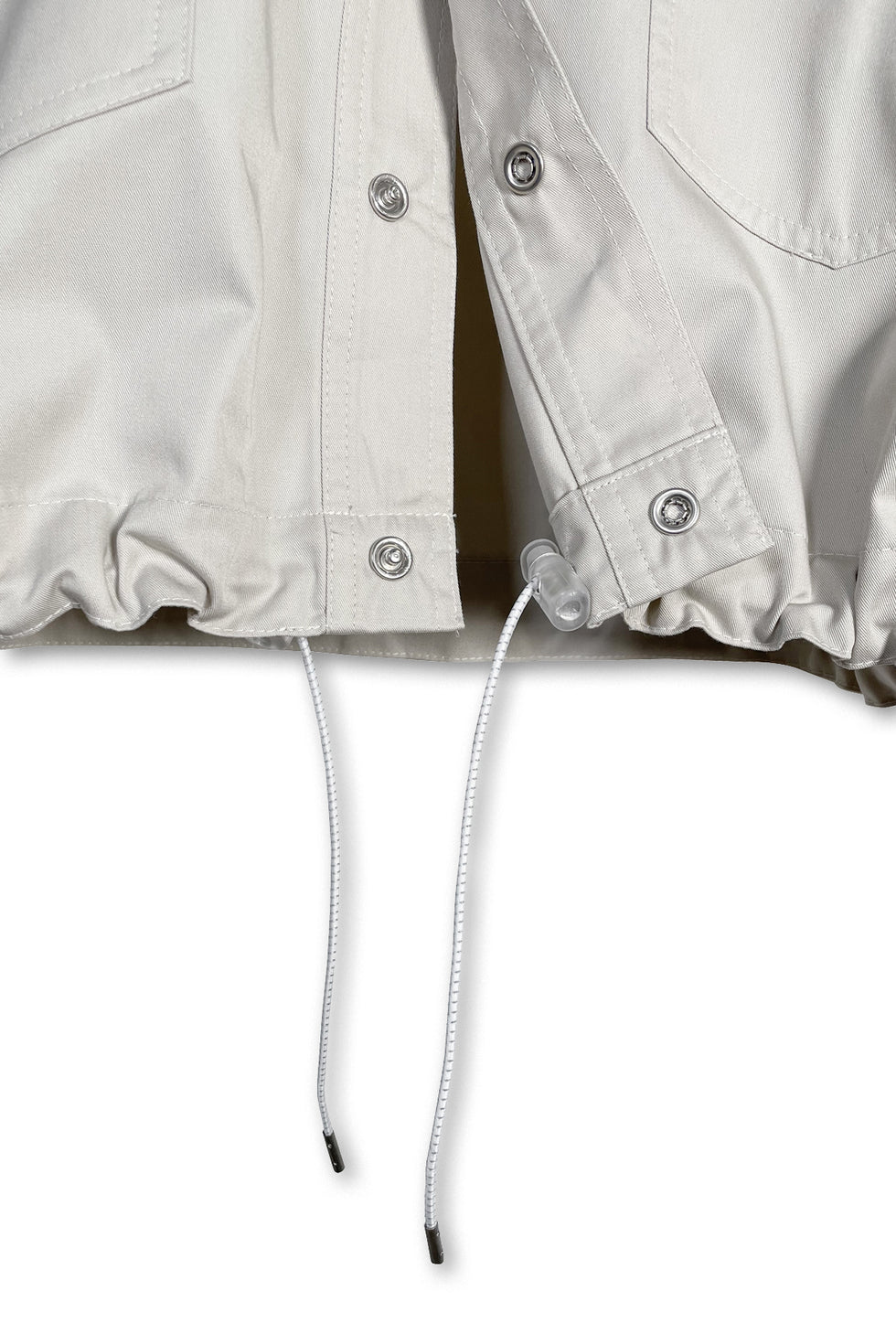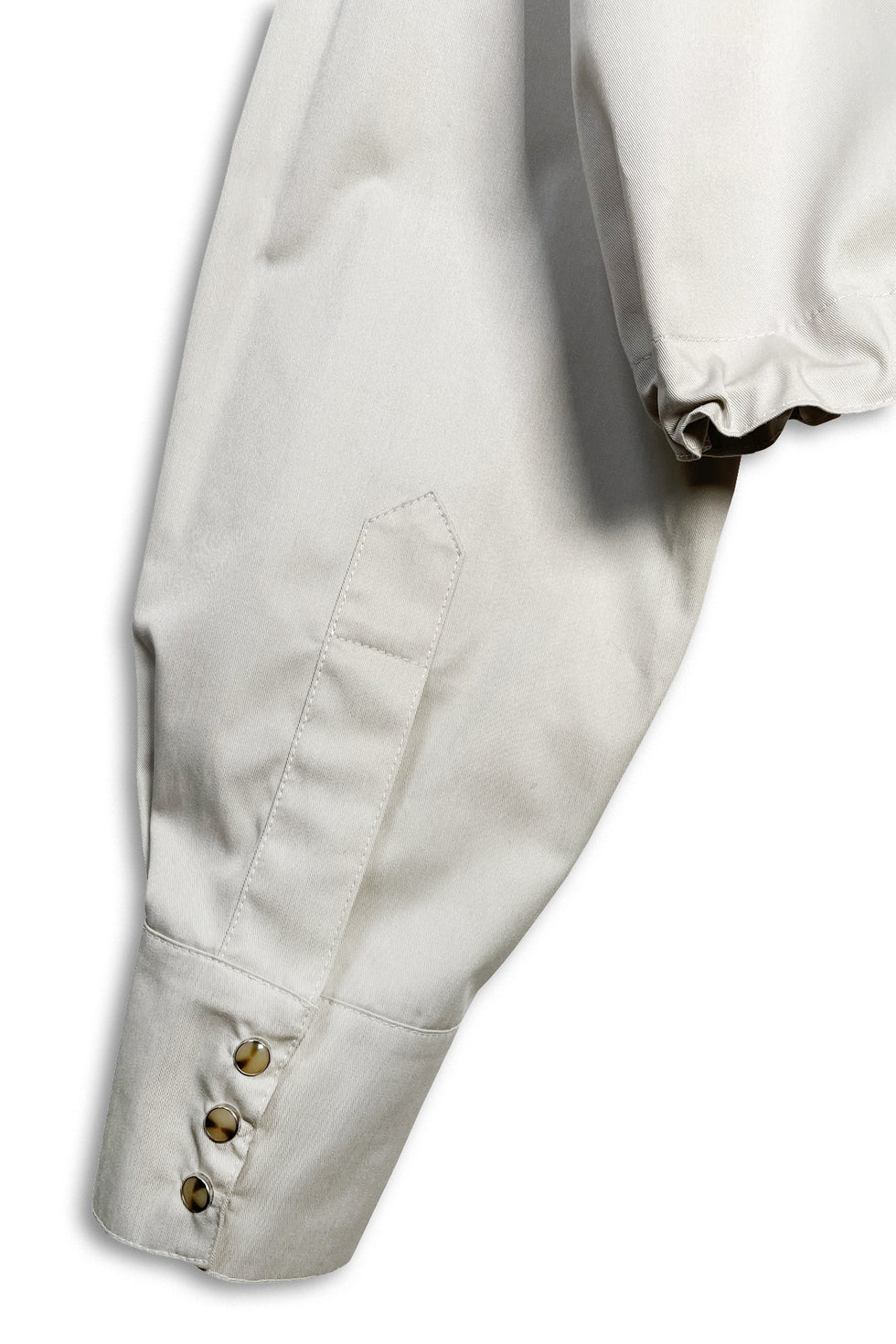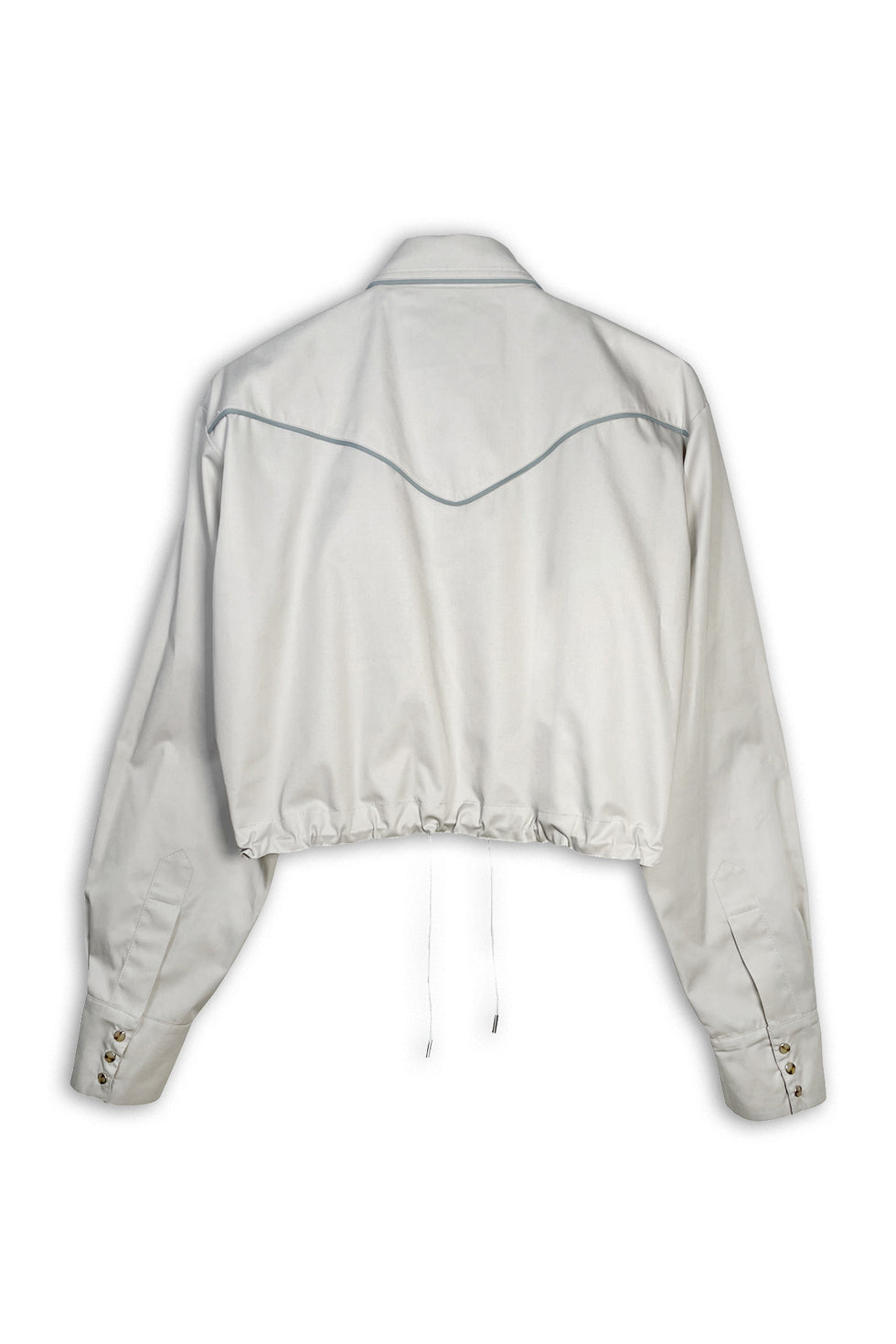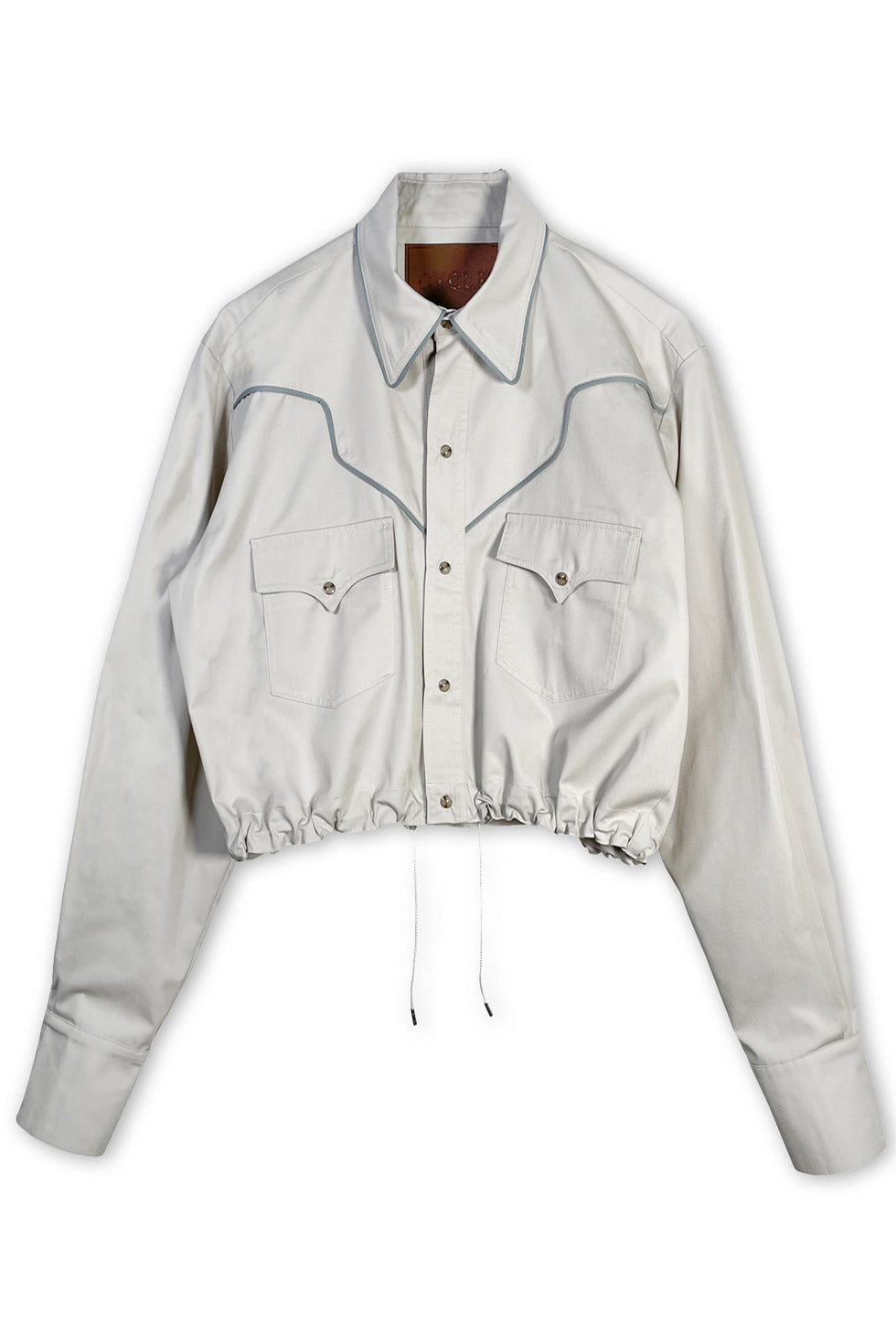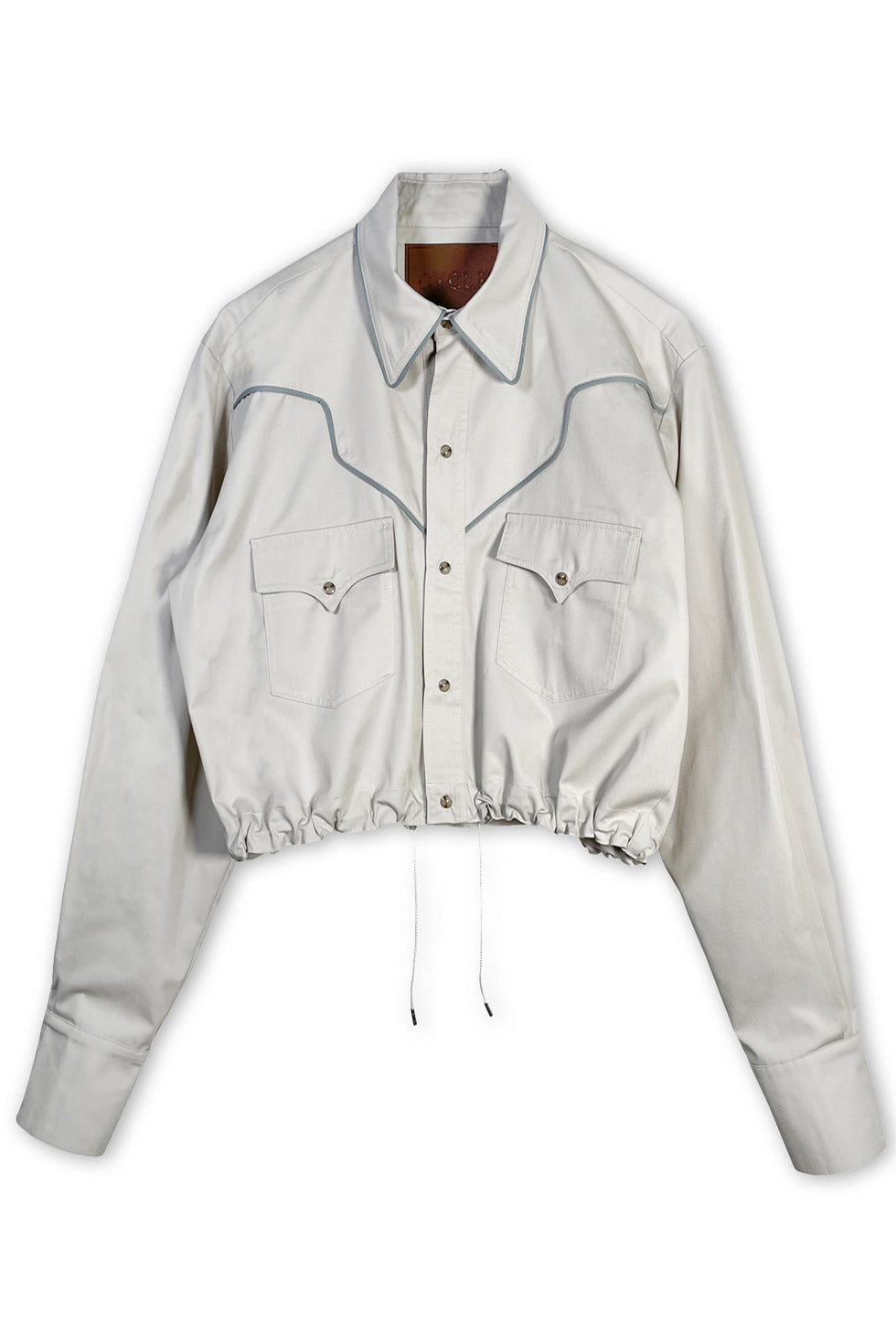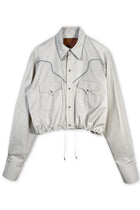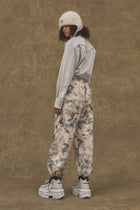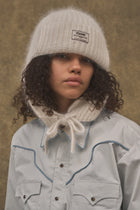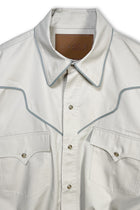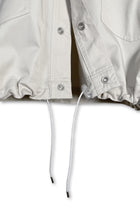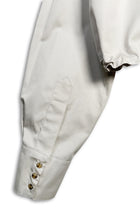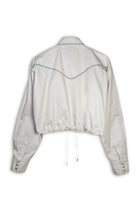 WESTERN COWBOY SHIRT -GRAY-
Western shirt made from recycled polyester material made from used PET bottles. Features switching color piping
It give a stone snap button
The hem is adjustable with a cord, allowing you to freely arrange the silhouette.
使用済みペットボトルを原料とした、リサイクルポリエステル素材で作られたウエスタンシャツ
カラーパイピングの切り替えが特徴
ストーンスナップボタンを施している
裾はコードで調節可能で、シルエットを自由自在にアレンジできる
【ECO FABRIC ITEM】
Recycled polyester uses "eco-pet".
"Eco-PET" is a polyester fiber produced from the collected used PET bottles through the "Material Cycle Process".
Effective use of resources without using new oil will greatly contribute to reducing the environmental burden.
Compared to the case where PET bottles are incinerated without recycling and new polyester is made from petroleum, CO2 emissions can be reduced by 47% and energy usage fees can be reduced by 33%.

こちらの商品は再生ポリエステルの"ECOPET"を使用しています。
"ECOPET"は回収された使用済みペットボトルを原料とし、"マテリアルサイクル工程"を経て生産されたポリエステル繊維です。
新たな石油を使わず資源を有効活用し、環境負担低減に大きく貢献します。
ペットボトルをリサイクルせずに焼却し、新たに石油からポリエステルを作った場合に比べて、CO2排出量を47%・エネルギー使用料を33%削減できます。


COLOR : GRAY

ONE SIZE

LENGTH (着丈) : 47cm
BODY WIDTH (身幅) : 57.5cm
SHOULDER WIDTH (肩幅) : 48.5cm
SLEEVE LENGTH(裄丈) : 61.5cm

MATERIALS (素材) : 65% RECYCLE  POLYESTER , 35% COTTON

model : 177cm


Hurry! Only 4 Left in Stock!
Real time
10
visitor right now
PAYMENT METHOD / お支払いについて
Tax Info.
PAYMENT METHOD / お支払いについて
下記のお支払い方法がご利用いただけます。
・クレジットカード(VISA、MASTERCARD、AMEX) ※分割払いはお受けしておりませんので、ご了承下さい。
・Paypal
・Apple pay
・Shop pay
・コンビニ支払
※※支払期限はご注文後5日以内となっております。ご注文完了後、支払番号と支払期限日が記載されたメールが届きます。支払期限を過ぎますと番号が無効となり、ご注文はキャンセルとなります。必ず期限内にご入金をお願い致します。
Tax Info.
※日本国外へ配送するご注文には、配送国の関税等(輸入税、VAT付加価値税、税関手数料等)が別途必要になる可能性がございます。
* For the order shipped outside Japan, extra fee (import tax, VAT, custom duties, etc.) may be charged.